Master ballet teachers Ernesta (Ernie) and Andra Corvino grew up in a very special home full of dance. They began training as children and performed on the same stage with some of the greatest dancers of our time, including Margot Fonteyn and Rudolf Nureyev. Their father, Alfredo Corvino (1916-2005), taught at The Juilliard School and was ballet master for Tanztheater Wuppertal/Pina Bausch. Their mother, Marcella Corvino (1918-2004), was a gifted photographer and costume designer. Ernie and Andra are established teachers of the Corvino Approach™ and have taught at The Juilliard School, The Dance Circle (1968-1993) and SUNY Purchase. Today, they teach regularly in NYC at Gibney and Flamenco Vivo Studio, and as guest artists internationally. They serve as ballet masters to companies such as Limón Dance Company and Tanztheater Wuppertal/Pina Bausch.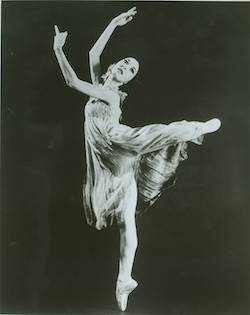 Here, Dance Informa speaks with the Corvino sisters about ballet, family and teaching online during the COVID-19 pandemic.
Did you want to become dancers growing up in a house full of dance?
Andra Corvino
"I was born to dance. It was something I loved being around and wanted to do."
Ernie Corvino
"I wanted to be a horseback rider, but I took dance classes because of my father and sister. Then I saw a film about Maya Plisetskaya, and that was it. She was strong and real, and I could relate to that kind of dancer."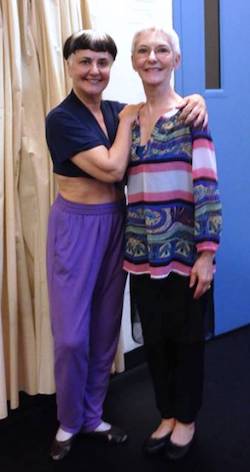 When did you begin teaching?
Andra
"We studied with Margaret Craske who was a master at teaching children. She saw how serious and dedicated I was and, at 13, I became her assistant. I went on to teach at The Juilliard School for over 20 years."
Ernie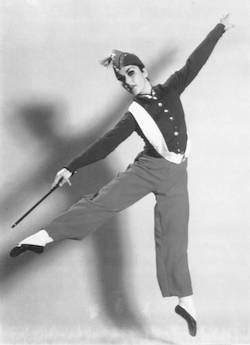 "In Ms. Craske's class, I was a work horse and helped keep the younger dancers on track. When my father opened Dance Circle (1968-1993) in Manhattan, we began teaching in the school. Early in our dance careers, we were training, performing and teaching simultaneously."
Your father was a master teacher. What characterizes the Corvino Approach™?
Ernie
"It is an approach that considers the principles of classical ballet: stance, turnout, placement, law of balance, transfer of weight and coordination, in a holistic way. My father synthesized his dance training in Russian, French and Italian techniques coupled with his experience performing in the expressionistic styles of the Ballets Jooss and Ballets Russes. The goal is to build strong, functional bodies that are versatile."
Andra
"Dancers from all genres — modern, jazz, tap — gravitate to our class because it's very organic and fluid. Being a good teacher is about bringing learned experience as a student and a performer as well as instinct and creativity. He used to say, 'You don't have to get your body to fit ballet; you have to get ballet to fit your body.'"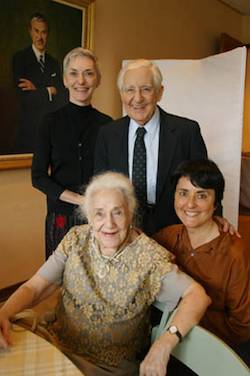 Since New York state declared a shelter-in period during the COVID-19 pandemic, you migrated to online classes very quickly. How has teaching online been?
Ernie
"I've been teaching online six to seven days a week and have recently added some character and Baroque classes. The class schedule has been developed to accommodate many time zones and offer more classes than ever before. It's been great to see people from all over the world taking our classes."
You moved out of the city a few years ago and established Casa Corvino in Norwalk, CT. How has this been?
Ernie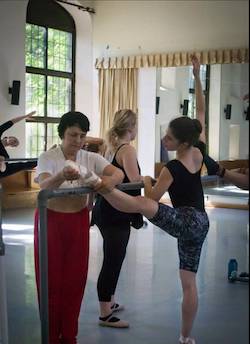 "Moving to Norwalk has been great. It's easy to get to Manhattan, and we can easily commute to teach our regular classes at Gibney and Flamenco Vivo. We built a dance studio and can offer a place for dancers to come and get away from the city."
Before quarantine, you were offering Ballet Sleepover Weekends. What would a dancer expect from this experience?
Ernie
"Ballet Weekend is an opportunity to dance, learn, play and meet new friends or catch up with old ones. We can accommodate approximately 10 dancers per weekend and offer two to three technique classes, as well as classes in pedagogy, composition and character work. We show films and cook together. It's a lot of fun, and we look forward to being able to offer this again."
Andra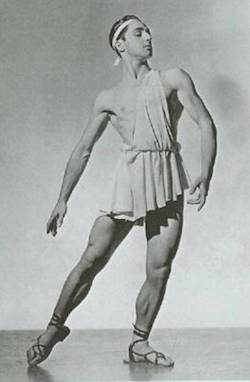 "For us, dance is about community and family. We grew up in a fishbowl — there were always dancers and performing artists coming to our house to share a meal, talk and celebrate something. My parents took a lot of people under their wing. Now, we get to carry on the legacy of community in which we grew up."
What's in the future?
Ernie
"I will return to work as ballet master for Pina Bausch's company, and Andra and I will teach master classes in Europe, and in schools throughout the U.S. We'll also get back to planning FrAPPé (Fresh Air Project for Performers and Artists), which is a salon series we will host in our home. Artists of all genres are welcome to come and share something — a work in progress, a dance, an improv, a monologue.
Corvino classes are offered daily on Zoom (except Tuesdays): Mondays, Wednesdays, Fridays and Sundays at 1pm, and Thursdays and Saturdays at 11am. Classes are free but donations are welcome. Visit www.corvinoballet.org for more information.
By Nicole Colbert of Dance Informa.