Ballet Hispánico celebrates 50 years of bringing diverse dance to New York City this month. Representation in the dance world is a prudent and prominent conversation these days, and Ballet Hispánico has provided a home for both Latinx dancers and choreographers now for half of a century.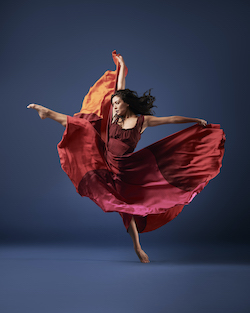 Originally known as the New York Hispanic American Dance Company, the troupe started when dancer/choreographer Tina Ramirez noticed a lack of Hispanic representation in the performing arts field. She had a vision to educate underserved youth through dance, giving a voice to the Hispanic-American experience. As the nation's first Hispanic dance company, the group started performing at street fairs and community theaters. In 1973, Ballet Hispánico officially presented its first NYC season.
In the years since, Ballet Hispánico thrived as a cultural ambassador to the city as a voice of inclusion. Today, both the company and school focus on discovery and education. In fact, the work of the company specifically invites audience members to see themselves reflected in the cultural community, knowing this dialogue is as important today as it was 50 years ago.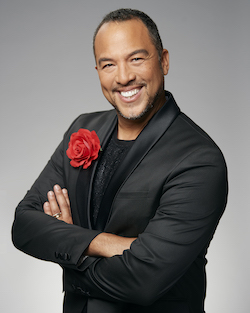 Eduardo Vilaro, current artistic director, shares why Ballet Hispánico holds relevance in the dance scene in New York and beyond. "Ballet Hispánico expanded the offerings in the New York City arts landscape by including the voices of the Latinx world," he says. "In such a diverse city, it is essential for all its citizens to be represented. As an organization, we seek to give voice to our culture via the diverse choreographers of the Latinx diaspora."
Longtime company member Melissa Verdecia shares that sentiment. "As I began to delve deeply into the mission of Ballet Hispánico and hone my skills as a teaching artist, it became clear to me that a company with such deep ties to the Hispanic community, and minorities at large is incredibly powerful and uplifting," she says. "Through our community engagement, Ballet Hispánico has made the Hispanic voice relevant and a force to be reckoned with."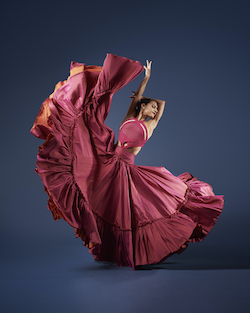 Vilaro says he searches for dancers who have strong technical personalities. The wide-ranging choreography the company tackles requires dancers to assimilate into the choreographic landscape quickly, while maintaining their own individual artistry. While the majority of dancers in the company are of Latinx descent, Vilaro will hire any dancer who displays the qualities he needs, and shows interest in the work.
Ballet Hispánico will celebrate its 50th anniversary by connecting to the community and publishing a book, among other events. Vilaro says, "As we go into the future, I hope we become the resource center for anyone wanting to discover more about our diverse cultures. Our impact is sure to grow with new programs that invite dialogue and break stereotype." He sees Ballet Hispánico's future as a cultural leader bringing education to all through dance.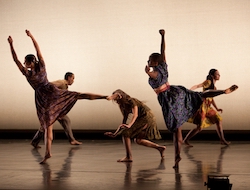 As Verdecia says, "The Latin/Latinx community and culture is incredibly vibrant and convicted. Being even a small part of this movement through Ballet Hispánico has profoundly changed me as an artist, but also as a human being."
For more information on Ballet Hispánico, visit www.ballethispanico.org.
By Emily Sarkissian of Dance Informa.