These days, everything is online. You can buy and sell just about anything – clothing, groceries, even…choreography. But the idea behind Choreography Online, a platform that enables choreographers to sell the rights to their choreography, is greater than just making money. Its hope is that this sort of service can empower dancers and choreographers to do wonderful things, according to Co-Founder Rick Tjia.
Choreography Online is the first of its kind in the dance world, and it's a platform that can potentially benefit dancers, teachers, dance school owners, company artistic directors and choreographers alike. Opening an account is free at Choreography Online. Choreographers pay nothing to open an account, post their content and begin selling their work. They are only charged a commission if a sale is made. Likewise, teachers and directors can open an account for free to browse works and only pay when they purchase a choreography.
Choreography Online features styles of all genres – ballet, contemporary, jazz, hip hop, tap and acrobatic dance. And the choreographers featured are producing exciting, inspiring and diverse work. Here, Dance Informa highlights some of those dancemakers and why they're excited to be a part of the Choreography Online platform.
How would you describe your choreographic style and work?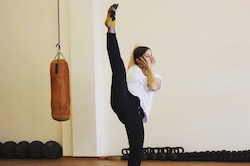 Kyra Jean Green, artistic director of Trip The Light Fantastic
"My choreography is a contemporary blend of ballet, modern, and urban styles of popping, isolations and waving."
Bonnie Story, Emmy Award-winning choreographer, High School Musical
"I do a lot of different styles — contemporary, musical theater, jazz ballet, commercial jazz and commercial hip hop."
Del Mak, choreographer, creative and movement director
"What I love about being a freelancer movement designer is every project I do is different, no day is the same. My creative process involves translating each project's message, concept and theme into visual movement for the medium it is consumed, whether for screen or on stage. Movement genres in my choreography can include dance of all styles, martial arts, parkour to circus. Attaching a narrative and purpose to my work is important to me, as movement with meaning has much more depth than just pretty visual shapes and sequences."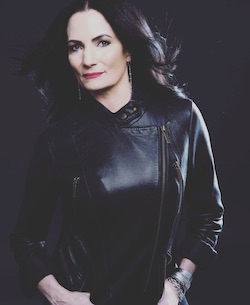 How did you come to be involved with Choreography Online, and why did you want to be a part of it?
Story
"I met Rick Tjia through choreographing a show for Cirque du Soleil. I enjoy working with Rick. He told me what he was doing and asked if I'd be interested in participating. I immediately jumped on board. I could see that it was a great way for independent studios or artists to learn from choreographers whom they wouldn't get the opportunity to work with any other way. It is an inexpensive way to learn new choreography from choreographers in the business who are actively working in the industry. Bringing us in can get expensive, and also scheduling is sometimes tough because of our working schedules. I love the fact that they can take the choreography and mold it to their individual needs. I think it's great for everyone. Choreographers don't need to worry if they get a gig, and studios can use it on their own time frame. I love how it is set up. I'm all for it."
Green
"I heard about Choreography Online through Rick himself. He explained the concept, and I was intrigued to be a part of something I had never heard of."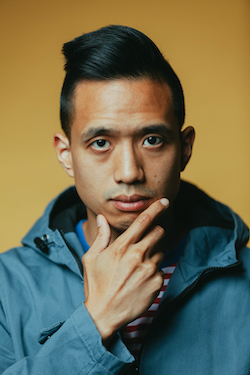 Mak
"I first encountered Choreography Online after spotting it on social media and discovering that Rick Tjia, whom I was already connected with, was one of the people behind it. Delving in more, I thought it was a great portal not only for choreographers to showcase and be rewarded for their creative but also where dance devotees and enthusiasts can buy permission and rights to learn, perform and re-create a routine or piece they really like from the person who created it without feeling guilty that they've taken work that's not their own."
As a choreographer, how does Choreography Online work for you?
Green
"It puts my work on a new market that is accessible to many people it wouldn't normally be available to."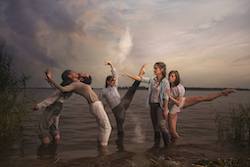 Mak
"As a choreographer, dance is one of the hardest artforms to copyright and benefit financially for your creations, particularly in the digital age. Whilst one would love their work seen and shared, its creation takes time and often money to create in the first place with no guarantee that someone else might take it and end up monetizing it more than the actual creator. Also, if a great piece is created for a limited performance, it would be amazing to have my work have a longer lifespan and be performed many more times for audiences to see.
Choreography Online will help resolve a lot of this by enabling my work to have a wider appreciation, plus rewarding me for my time, creative effort and artistry on multiple occasions. With the pricing structure, it enables a choreographer to set and guarantee how much they will receive for each use and license purchased, meaning there is no uncertainty on how much one might make from their choreographic work each time."
What are your hopes for Choreography Online and your involvement with it?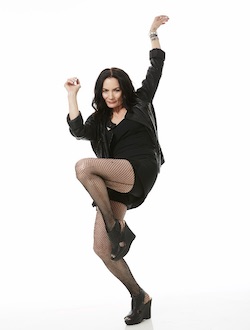 Story
"My hopes for this program would be to help inspire and create new movement for those who are using this program. For me, it's a way to give and share, to inspire and give new thoughts to those seeking help."
Green
"I hope to see more collaboration between companies, dance studios and choreographers."
Mak
"Hopefully, by getting involved in Choreography Online, my fellow choreographic talents and I will change the way the industry and dance world sees and values choreography."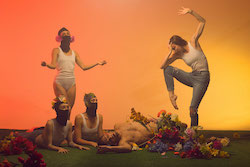 Would you recommend Choreography Online for other choreographers? Why?
Green
"Yes, because it's so simple to upload your choreography to the site. I'm interested to see how this platform evolves, takes shape and influences how work is shared."
Story
"I would encourage any choreographer to get involved. It's really easy to do and to submit material. If it happens to sell, you get paid. It's really a no-brainer because so many times, we just put combos or pieces together and they just sit. Why not put them out there to share?"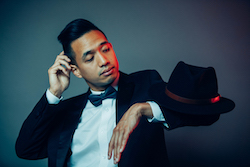 Mak
"Totally. It's a win-win situation really. If you have work already out there, then you already have something of value out there ready to go. So uploading to the site is only a little extra effort to gain much more from something you already have. The more choreographers who come on board, the more everyone will benefit."
For more information on Choreography Online and how you can sign up, either as a choreographer or as a buyer, visit choreography.online.
By Laura Di Orio of Dance Informa.