Steps on Broadway, the internationally-recognized dance training center, celebrates its 40th anniversary with a look back at the numerous milestones that mark its distinguished legacy and a look forward to the future of dance education. As a thank you to the loyal dance community, who attend over 260,000 classes annually, Steps is offering dancers a series of opportunities to celebrate, culminating in a free dance party in May 2020.
Founded by Carol Paumgarten in 1979, Steps serves the needs of dancers of all ages and abilities with a strong commitment to the integrity of each dance form and with some of the best faculty in the dance world. This commitment propelled Steps from one studio in 1979, to 11 over three floors in its current location on the Upper West Side.
"I never imagined that Steps would nurture and train three generations of dancers!" Paumgarten says. "This has been a 40-year journey of passionately committed teachers inspiring countless dancers."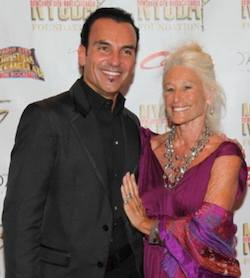 "I am continually astounded by the talent that comes through our doors every day," says Executive Director Joe Lanteri. "I want to thank our entire faculty for their dedication to dance education. I must also thank our dancers, who make Steps a part of their lives, day in and day out."
Steps was one of the first studios to embrace the diversity of the dance world, offering the opportunity to take classes in all different styles in one location. Originally founded at 56th Street and Broadway by Paumgarten and Patrice Soriero, Steps moved to 61st Street and Broadway in the early 1980s. It expanded to five studios at its current location in 1984, adding studios over the years. In 1994, Diane Grumet was hired as managing director/co-artistic director. In 2002, The School at Steps (now called Steps Youth Programs) was established as a curriculum-based program for children. The International Independent Study Program was created in 2003, to provide dancers from all over the world the opportunity to study at Steps. In 2014, the Steps Conservatory Program was established to train dancers for professional careers in the concert and commercial dance worlds. In 2018, Lanteri, the founder and executive director of the New York City Dance Alliance, became co-owner of Steps and its executive director. That same year, Grumet was named artistic director, and Jameson Gilpatrick was named managing director.
The foundation of Steps' success is its internationally renowned faculty, who are the most illustrious and respected in the business. From the current faculty of over 125 to those who have taught over the years, these teachers built and maintain the reputation of Steps.
Professional dancers from American Ballet Theatre, New York City Ballet, Paul Taylor and many other major dance companies take classes at Steps regularly. Over the years, Steps has seen the likes of ballet stars Mikhail Baryshnikov and Misty Copeland, Broadway stars Tommy Tune and Donna McKechnie, pop culture stars Mary Tyler Moore and Madonna, among many others. Steps has always been a creative home for dancers, a haven for the professionals at the top of their field and to aspiring dancers just starting out.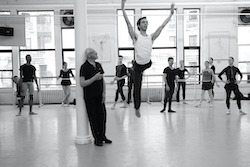 Steps also invests in the future of dance by serving as a training ground for young dancers from age 18 months to 18 years, who have access to the same talented faculty as the professional dancers taking class. The Steps Youth Programs, including First Steps, Kids and Teens, and its Pre-Professional Program, provide the personal attention that encourages students to mature as dancers, grow as individuals and enrich their passion for the art form. Graduates go on to dance with professional companies, study at top college dance programs and perform on Broadway.
Steps has transformed thousands of dancers' dreams and ambitions into reality through its dedication to teaching excellence. In the past year, Steps has continued that legacy with several new programs designed to enrich the dancer's experience and provide networking opportunities. The Thursday Spotlight Series highlights the work of choreographers in a two-hour class. One- to three-day Professional Work Sessions provide the opportunity to delve more deeply into work of a particular artist. Professional Performance Workshops offer faculty members and choreographers 12 hours of rehearsal, culminating in a showcase performance with industry professionals as invited guests.
As Steps looks ahead, Lanteri envisions a future dedicated to artistic integrity, with expanded and diversified programs and a focus on the needs of a new era of dancers.
For more information on Steps on Broadway, visit www.stepsnyc.com.