A new decade is upon us, and while it's hard to believe the year will be 2020 (sounds so futuristic, right??), this is always an exciting time of year to set goals and look forward to a fresh start and new year ahead. Here, Dance Informa asks some of our favorite Só Dança Ambassadors and So Dancers to see what their New Year's resolutions will be and how they'll go about sticking to them as the year carries on.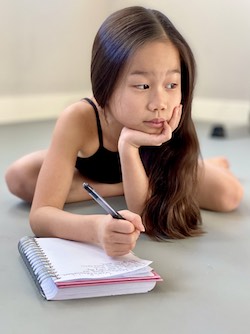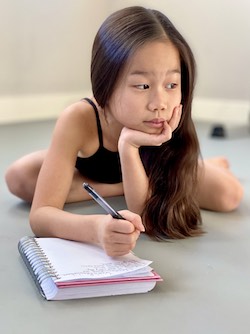 What is your New Year's resolution for 2020?
Evan Ruggiero, tap dancer
"Only one thing. Broadway! The Great White Way. I'm going to make it happen this year."
Sara Mearns, New York City Ballet principal
"It's funny, in the past, I have made resolutions but was never serious about it. They were unrealistically high and out of range. For me now, the new year doesn't mean it's the beginning of trying to be a better me. I have much more important pivotal moments throughout the whole year when I find myself making agreements with myself to be better. Those teachable moments have to present themselves for you to change or grow. It doesn't happen because you made a resolution about it or because it's not January 1. For me, January 1 is the beginning of a quiet time, a reflection time on the past year and what is to come. I guess the resolution is that there will be many teachable moments to come, and I must embrace them and be willing and open to learn and change."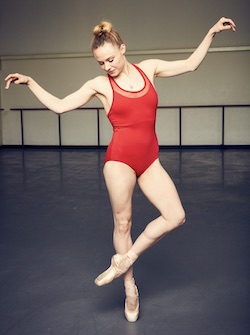 Catherine Rowland, ballet dancer
"This year, my 2020 focus is to grow not only as a dancer, technically, but also as an artist. I want to fully embrace being a student of this art form, enjoying the full journey of being present as I focus on my training rather than looking toward my future."
Esmé Chou, young dancer at Club Dance Mini Company
"My New Year's resolutions are: working on strengthening and stretching my feet every day, getting my front aerial, improving my chainé turns, to go on pointe, get better at my math facts, and to strengthen my core."
How do you like to go about sticking to your New Year's resolutions as the new year goes on?
Ruggiero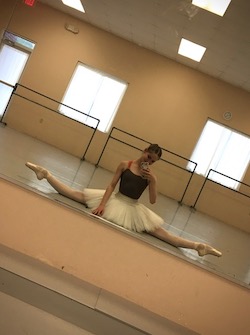 "I'm going to continue to audition and work hard. I'll make myself present for every opportunity."
Rowland
"The best way to stick to my resolutions is to first communicate them with my coaches and, most importantly, to listen."
By Laura Di Orio of Dance Informa.