This year, Só Dança is starting Christmas a few days early with the dancewear brand's Instagram holiday giveaways! From December 21-25, some lucky winners will receive goodies and accessories from Só Dança, so be sure you're following @sodancausa on Instagram so you don't miss out!
Each day leading up to Christmas, a brand new giveaway will be announced. Giveaway instructions will be posted to each Instagram photo highlighting each specific item. For a chance at winning, you'll have to be following @sodancausa and @so_dancers_, "like" the post and tag three of your friends. The more you comment, tagging three different friends each time, the more entries you'll have and the better of a chance you'll have to win. The winner of each giveaway will be selected and announced one week after the post.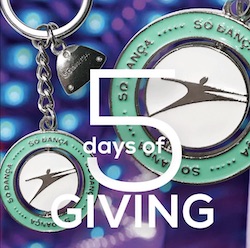 Let's take a look at some of the holiday giveaway items!
On December 21, the giveaway will be a Pointe Shoe Keychain. This little pointe shoe accessory is just what you need to showcase your passion wherever you go – on your bag, keychain or pointe shoe bag. The keychain is available in 18 different colors, without a drawstring. It's the perfect touch to express your love of dance.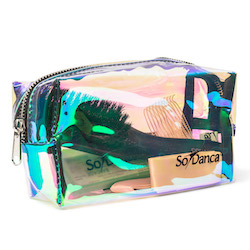 December 22's holiday giveaway will be the Holographic Glossy Clear Mini Accessory Bag. This bag is perfect for pointe shoe elastics, ribbons, bobby pins, hairbrush, bandaids, toe pads, sewing kits, makeup, hair ties and more. It's the perfect addition to your dance bag, and you'll love the shiny, holographic look.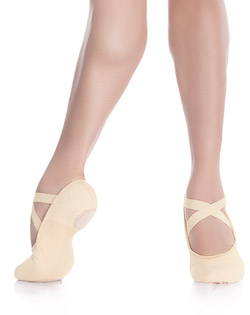 On December 23, you'll have the chance to win a Só Dança favorite, the Split Sole Canvas Ballet Slipper. The shoe, SD122, is Só Dança's first shoe with a memory foam heel cup and pad. This sleek ballet flat flatters all foot shapes with its foot-hugging stretch canvas and arch-embracing nylon spandex. The shoe is available in nude, pink, suntan, black and white.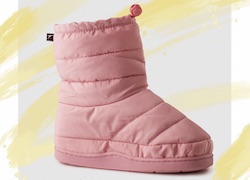 Christmas Eve will bring an exciting (and super warm) giveaway – Nylon Warmup Booties. This limited edition, nylon bootie supports both indoor and outdoor wear with its water resistant upper and EVA outsole. Need to run out of the studio before class? Not a problem – you can slip these booties over your ballet shoes without any hassle, or just stay comfy and cozy while you stretch and warm up.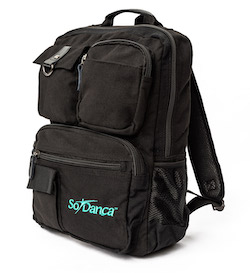 And on December 25, Christmas Day, Só Dança will post its biggest holiday giveaway, the Só Dança Black Canvas Backpack. This black backpack is slick and stylish, and totally handy with its compartments and even a padded laptop insert pocket. And to make it even more spectacular, Só Dança will fill this giveaway backpack with $200 worth of goodies!
Don't miss out on your chance to win one of these holiday giveaways! Follow @sodancausa and @so_dancers_ and stay tuned for the first giveaway post on December 21.
By Laura Di Orio of Dance Informa.