New York Dance Project (NYDP), a new dance company in its third year of existence, is a small but mighty enterprise. Its unique model is based on the simple idea that concert dance can benefit from an approach that values diversity in repertory programming, that values dancers for more than just technical competence or body type, and that seeks to provide performance and creative opportunities to talented dancers and choreographers who might not have access through the more rarified paths of the concert dance world. NYDP also works to make dance accessible to general audiences, through its eclectic programming and free performances.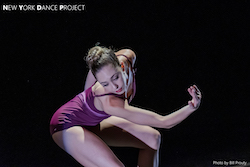 Co-Founder and Artistic Director Davis Robertson's own path was as non-traditional as it gets. He started out as a breakdancer in Jacksonville, Florida, and trained as an athlete, actor and dancer in multiple genres before rising to principal status at the Joffrey Ballet. He danced with major ballet, modern and contemporary companies, as well as on Broadway, in film, television and opera. His pedagogical philosophy centers on breaking down artificial barriers and biases he has encountered frequently in the concert dance world, as a teacher, choreographer and producer. Among his many accolades, he is a recipient of the Mercurio Volante Award for Teaching Excellence, given to him by the city of Florence, Italy. Last summer, NYDP was invited to perform at the Florence Dance Festival, presenting a mixed repertory that included works from three different centuries and genres.
Last spring, NYDP's annual performances in NYC at Symphony Space included an appearance by guest artist Joaquin de Luz, in Jerome Robbins 'Suite of Dances – his last appearance in New York, before taking over as artistic director of the Compañia Nacional de Danza in Madrid. The wide-ranging program included works by Joffrey Ballet's co-founders Robert Joffrey and Gerald Arpino, 19th century master August Bournonville, Alvin Ailey American Dance Theater's Artistic Director Robert Battle, and new contemporary work by the striking Tyler Gilstrap and Robertson himself.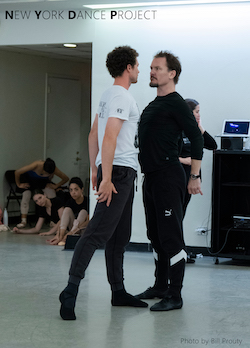 Since its first year of existence, NYDP has been invited annually to Santa Fe College (SF) in Gainesville, Florida, by Alora Haynes, the Fine Arts chair, as part of its Master Artist series. NYDP dancers spend a week dancing with the students, participating in master classes and workshops, and creating a new work collaboratively, under Robertson's direction.
Years ago, Haynes invited Alberto and Sonia Calero-Alonso to Gainesville after they left Cuba, and they stayed on the SF dance faculty for 18 years. Haynes has been working on producing a revival of Alberto's famously controversial Carmen Suite at SF since its revival for the Bolshoi in 2005. Originally choreographed for Maya Plisetskaya in 1967, it was censored by Soviet authorities, but is now a classic performed by both the Mariinsky and Bolshoi, among other troupes.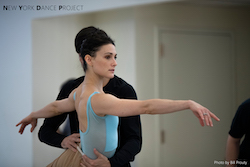 This year, the restaging by Sonia at SF will become a reality, with Sarah Lane, Cory Stearns and Luis Ribagorda of American Ballet Theatre, in the roles of Carmen, Don José and Escamillo, respectively. NYDP will dance the soloist and corps roles. The entire production will be performed on November 8-9, with a live orchestra for the first time in the U.S. since 1974. Evans Haile will conduct the Gainesville Orchestra at the Fine Arts Center.
In addition, NYDP is working on a new partnership in Hudson Falls, New York. In the works are a new holiday show based on the Night Before Christmas, as well as a tribute to the late Stanley Love with a newly commissioned score. Stay tuned!
For more information on New York Dance Project company, performances, projects, summer programs, and how to audition, please visit www.newyorkdanceproject.org. For tickets to the performance on November 8-9, click here.