Freddie Falls in Love, Happy We'll Be and his countless hits on So You Think You Can Dance (SYTYCD) brought boundless joy, classic technique, endearing charm and light-hearted humor to the stage. But word has gotten out that choreographer Al Blackstone is working on something entirely different.
We've described Blackstone's choreography as: "Old school soul with a new age twist. Think Gene Kelly meets quirky college freshman. No, really. You've got a strong foundation of ballet technique performed in weathered Converse sneakers, jukebox classics set in today's coolest clubs, and that innately sensual jazz style juxtaposed with everyone's inner goof ball." He's choreographed at regional theaters across the country, won the Capezio A.C.E. Award for Choreographic Excellence in 2011, and worked on SYTYCD (even scoring an Emmy nomination) from seasons 12-16.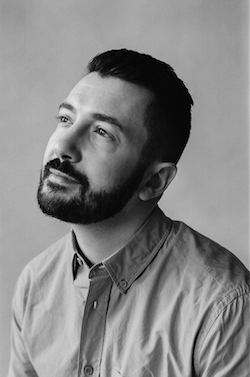 But it seems like we're in for (that is, if you can score tickets to) something we haven't seen from Blackstone before. His latest project, Norma, will be a raw and cryptic, ghoulishly-inspired performance series premiering appropriately — at the end of October.
We don't know much about Blackstone's mysterious new venture. Some hints we've grasped include a narrative of dark and interconnected ghost stories, live music and an impressive cast, including SYTYCD vets like Ricky Ubeda and Gaby Diaz. All proceeds, Blackstone says, will go to Broadway Cares/Equity Fights AIDS.
"I want to challenge what people might expect from me," teases Blackstone, who recently revived his full-length dance narrative, Freddie Falls in Love, for a run at The Joyce Theater. Blackstone also regularly teaches sold-out advanced theatre dance classes at the top studios in New York City, as well as at conventions throughout the country. "After Freddie, I felt a desire to make the opposite," he explains. "Something small, bare bones, homemade and purely artistic." While Norma may seem far from the boyish Blackstone we've always known and loved, it's got all the DNA of who he is as a creative artist.
Norma harks back to what live theater once was – a unique, intimate, ephemeral and communal event. You've got to be there to experience it…the séance, if you will. This means no social media, photos or videos (cell phones will be collected for the duration of the show). The five-performance series will take place "after-hours" at a to-be-disclosed iconic Manhattan institution from October 27-31. What's Norma? You're going to have to be there to find out.
For clues on how to snag a ticket, visit @alblackstonechoreo on Instagram starting October 13.
By Mary Callahan of Dance Informa.