It is no surprise that there has been a growing popularity on the television circuit when it comes to competitions, more specifically dance competitions. There is a different type of excitement that comes with these televised shows that cannot be surpassed. While these shows highly depend on their viewers and audience members to keep the hype going, it is the competitors who brave the stage and compete week to week that serve as the foundation which holds the show together.
It is safe to say that one of the most nerve-wracking parts of participating in any show would be the audition process. Ezra Sosa was no stranger to this when he decided to audition for season 16 of So You Think You Can Dance (SYTYCD). Sosa talks to Dance Informa about what drew him to audition.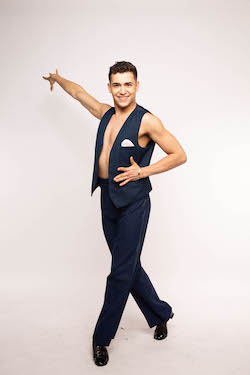 "Going from conventions to competitions, auditioning for So You Think You Can Dance was one of my biggest dreams," Sosa shares. "It was something I had to do, and after my sister was cut in the previous season, I knew it was my time to audition. The whole audition process was surreal. The stress level was high, and I was so nervous. So many things could have gone wrong, but I got through along with my sister, Steph."
With the one of the toughest parts of the process behind him, Sosa moved on to the Academy round, which would consist of intense training with various styles and high expectations from the judges. This "beast" of a round was one that Sosa was destined to tackle.
"I had the lowest expectations entering in," he says. "A lot of the attention was on my sister, but round after round, I kept making it. I didn't feel like I deserved to be there."
Although his expectations were not high, even after making through each round of Academy, there was a turning point that sparked something in different in Sosa — making the top 20. What most could only dream of was now a reality for Sosa.
He tells Dance Informa, "When I made the top 20, I was like, 'Wow', and I was okay with that. After the final cuts and finding out that I made the top 10, I was ecstatic!"
Along with his sister, Sosa was well on the way to hitting the SYTYCD stage and showing America why he made the top 10. Once the excitement of making top 10 subsided, it was back to even more intense training for Sosa. Apart from bringing out his personality, staying prepared and making sure his mental state stayed in good shape, Sosa didn't know what to expect for the first week. With the hope of things aligning for him, Sosa was partnered with Madison, which proved to be a good fit.
"We had a really good first week," Sosa recalls. "Madison and I received a standing ovation right out the gate, which was exciting."
Even with the high of getting through the first week, there were some challenging moments for Sosa that tested his courage and confidence during the competition. One of those moments was being in the bottom three.
"My sister and I were both in the bottom, and I thought I was done. I was sad when Steph got cut," says Sosa. "I felt that this was the show's way of challenging me. They saw something in me that I couldn't see. It was my time to shine and step up my game."
The first week without his sister proved to be a rough one, as Sosa describes it as one of his worst weeks. Besides not feeling like his dances were strong, Sosa felt that his abilities were not showcased as well. But he pushed through this rough patch and got to perform some incredible routines, which showcased a side of Sosa that America had not seen.
"My last week on the show showcased some of the best dancing I've done," says Sosa. "I was grateful rather than sad to make it that far and know that I could go so much further. I made it to the top six, and with that, I realized my self-worth, and I started to pour self-love into myself. One side of me felt like I didn't deserve it, but another side of me was extremely happy."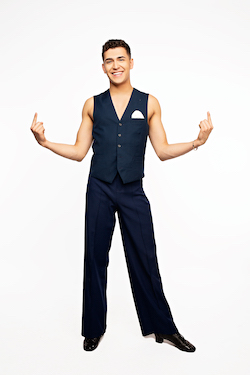 With such a whirlwind of emotion and self-awareness packed into one experience, Sosa also reflects on some of the most memorable moments of his experience on SYTYCD.
"One of the most memorable moments for me was my first contemporary duo," he reveals. "I got close with Madison, and she opened up about her alopecia, and in that moment, I realized how strong of a person she is."
Rehearsals, specifically contemporary with Robert, also hold a special place with Sosa. "This experience made me a stronger person. I was genuinely me. I was challenged not only physically and mentally, but it challenged me to be vulnerable. It also taught me to trust my partner."
Being one of the top six on this season of SYTYCD is just one of the many takeaways that Sosa has experienced in his journey. Besides jump starting his professional career, it has also given Sosa the chance to represent himself and his family in front of one of the biggest audiences. Although he was shy and not as confident before the show, there has been an evident change in demeanor.
"There is nothing like this show," says Sosa. "It shows how strong you are just showing up. The self-worth and love that this show gave is unbelievable, and it makes you proud. America has to love you. If I could do anything different, I would trust the process, let go and be myself more."
The future for Sosa looks bright, as he will be on the road with the SYTYCD tour, but the dream doesn't stop there for him. From continuing to work commercially to learning the behind-the-scenes things like lighting, costuming and makeup, Sosa hopes to possibly be on Dancing with the Stars one day. With a newfound confidence and greater appreciation for his craft, Sosa is well on his way to success.
You can follow Ezra Sosa on Instagram: @ezra.sosa.
By Monique George of Dance Informa.