Meat Loaf: The musical?! Yes, you read that right. All of those iconic, head-banging rock 'n' roll hits are coming to the prestigious theater stage of New York City Center beginning August 1. The musical doesn't chronicle the life and times of the band à la Beautiful or The Cher Show but rather weaves together an imaginative narrative with Meat Loaf's canon of legendary anthems (think Head over Heels or Mamma Mia). In Bat Out of Hell, we're in a post-apocalyptic world called Obsidian and the leader of the rebellious gang falls in love with the daughter of Obsidian's tyrannical ruler…#conflict.
Bat Out of Hell has been in the works since its first workshop in 2015, and onstage premiere in Manchester in 2017. From the trailers and advertisements for the show, we see motorcycles, strobe lights, fog machines, athletic choreography, and, of course, so many songs that we can't help but sing along to. Still, we really have no idea what exactly to expect in this rock 'n' roll, dystopian, musical theater romance. Dance Informa got the chance to interview Bat Out of Hell choreographer Xena Gusthart, who is making her NYC debut with this monster of a musical.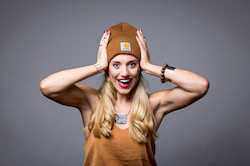 What was your dance training growing up?
"I started when I was 16, which is really late for a budding dancer. I had to look through the Yellow Pages – the UK directory – to find a local dance school and began with ballet, tap and modern dance. In my first class, my teacher asked me, 'Have you done this before?', and of course I hadn't, so I definitely took to it quickly! I then moved to the biggest dance school in Scotland, called Dance for All before heading to Paul McCartney's performing arts university, Liverpool Institute of Performing Arts."
What made you want to pursue dance?
"My mom noticed my urge to dance when I was very young. Like many '90s kids, I was obsessed with Michael Jackson. The way he physicalized music through his body was mesmerizing. I also grew up with a disabled brother who has Cerebral Palsy. This gave me this real desire to be free with movement, as I had witnessed firsthand what it is like to not have that opportunity. So, on my first dance class when I was praised for my natural gift for movement and was encouraged to do more of it, I fell in love with dance."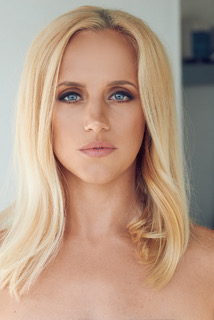 When did you decide you wanted to be a choreographer?
"I started choreographing in my first year at university right after I had discovered my love for breakdance. I would go to training in the evening, after my eight hours of dance training at school! We traveled the world going to competitions, and I eventually realized that merging my breakdancing skills with my classical technique was really exciting — and won us a lot of competitions! I was awarded prestigious funding from the Arts Council England to create my own production company. I created a one-hour hip hop theater show that toured around the UK for six months."
Growing up in Scotland, were you familiar with the American musical artist Meat Loaf?
"My dad was a rock 'n' roll fan and played Meat Loaf a lot around the house and in the car. He definitely had a big following in Scotland, and his songs were always being played, especially 'Bat Out of Hell' and 'Anything for Love'. I remember my dad showing me his best air guitar to these songs!"
You ride motorbikes! Did this hidden talent help inspire or influence your choreography/staging of Bat Out of Hell?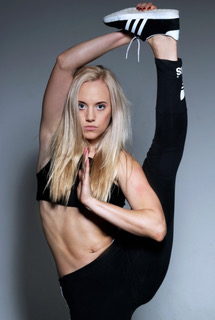 "I am obsessed with motorbikes and have been since my dad would ride them when I was a kid. I have my license, and I adore riding my motorbike around London. It has definitely helped shape the feel of the piece with that raw, edgy rock 'n' roll vibe. There is something very 'out of the box' that comes with being a female rider, and I think that certainly lends itself to this show."
A lot has changed and transformed since the first workshop in 2015. What is it like to work on a production for many iterations? What's most exciting, and what's most frustrating?
"It is so fascinating to be part of something that is a living, breathing ecosystem. Each cast has brought different energy and interesting choices to the table. As a choreographer, it gives me freedom to adapt and change things that I think could work better or to enhance what is already set. You get a second chance when you get to remount or recast a show. It's a fascinating process when it all comes together."
What are you most excited for New York audiences to see in Bat Out of Hell?
"Our leads are incredible! Having Lena Hall play Sloane is very exciting, and the chemistry that is on stage with her and all of the other actors is remarkable. The music is electrifying, and you will definitely go on a journey with the set design and, of course, the dancing!"
How is choreographing for musical theater different (or similar) to more commercial projects you've worked on?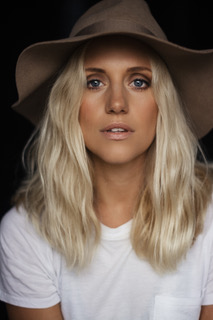 "Commercial projects such as television adverts are great fun because you can retake and retake a shot until it is perfect. All the digital effect that are available to creatives can create something other-worldly. On such projects, you often don't know the outcome until the final edit, which can be nerve-wracking. The process is much shorter with it only lasting a few days or a week, whereas with musical theater, you can keep on developing a project over several years.
Musical theater is really exciting to choreograph. I absolutely love to tell stories and collaborate with other creatives where we all bring something different to the table. To see things take shape from being a simple idea, to then being worked out in the rehearsal room, and then seeing it on a stage with lights, set, costumes, sound and all the crew, it is a great feeling — to be part of something bigger than just you. You cannot beat that feeling when the curtain is raised and it's time for that first performance. Your heart is racing! After all, this is live theater, and anything can happen!"
Bat Out of Hell runs at New York City Center from August 1-September 8. For ticket information, visit www.nycitycenter.org/bat-out-of-hell.
By Mary Callahan of Dance Informa.