People speak in superlatives when relating their feelings about the late David Winters, who died on April 23, at the age of 80. He was sometimes in the spotlight but often helping others find a place to shine. Winters produced and directed over 80 feature films and 200 television programs and TV movies. Recognizable by audiences as an original cast member of West Side Story on Broadway, his raw and emotional depiction of Jet, A-Rab, in the 1961 film adaptation, Winters' projects span stage, film, direction and even the creation of The Freddie, as performed by Freddie and the Dreamers.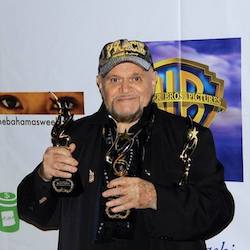 After falling in love with dance from an early age, Winters was discovered by an NBC talent agent at the age of 10 while dancing in a show in a Manhattan restaurant. His illustrious performing career took off from there, landing him in Broadway musicals and TV shows such as Shinbone Alley, Gypsy and One More River. He began teaching dance in 1964, and eventually found himself choreographing for films, TV specials and the variety shows Shindig! and Hullabaloo with Ann-Margaret, Donna McKechnie and Michael Bennett cast within the dance troupes he directed. Described as raw, sexy and fluid, his choreographic style was and continues to be visceral in its appeal. The past 30 years largely found Winters working as a producer, largely of action-oriented movies with titles like Born Killer, Rapid Fire and Body Count. His final film was Dancin': It's On!, which he directed, produced and choreographed in 2015.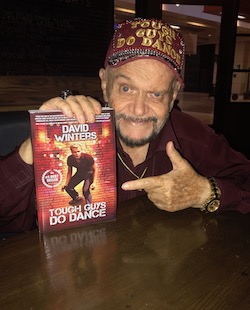 Winters most recently embarked on the writing of his autobiography, in which he recounts stories that can only be told by someone who lived the life of true show business.
Dan Vega, founding partner of Indigo River Publishing, the publishing house from which Winters' Tough Guys Do Dance was released, shared his thoughts on the project just before the book's release. "Working with him is an amazing pleasure. He is a generous and kind man in an industry that at times is not associated with either quality. Whether you are a student of dance or film, or just looking to take an amazing journey, his book will be one of the most captivating books you will ever read."
You can find David Winters' autobiography at Barnes and Noble, Amazon and Indigo River Publishing and on the website at davidwintersbook.com.
By Emily Yewell-Volin of Dance Informa.