Historically, dancers haven't been "encouraged to hone their intellect as well as their technical skill," says Stephanie Miller, associate director of Liberal Education for Arts Professionals (LEAP). Yet LEAP "has helped foster an environment in today's age when dancers are encouraged to pursue their education along with their professional careers," she explains.
The program, out of Saint Mary's College of CA (Moraga, CA), is designed to offer performing arts professionals — such as dancers — an accessible, feasible path to a liberal arts higher education degree. The program is offered in Los Angeles, San Francisco, and NYC, with a good deal of the work online-based as well. This offering is meaningful for professional dancers in particular because rigorous training, a relatively short performing career and other professional pressures can lead them to bypass traditional higher education.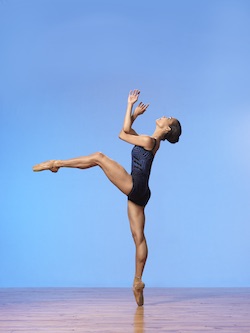 Miller explains how there is a standardized core curriculum for all students, yet students do have the opportunity to explore up to 30 units worth of courses in any field that they choose. Instructors are there to guide students in customizing their coursework. "This is the only BA program that I've come across that allows students so much freedom to explore different subjects," says Miller. Dance Informa speaks with Miller, as well as LEAP Los Angeles alumna Rachel Whiting, about the program — what if offers, what it continues to offer for alumnae, where it can grow from here and more.
Miller, a Saint Mary's College of CA Dance alumna, has been associate director of the program since 2017. There was a wonderful confluence in her getting to work with her "longtime friend and colleague" Shaunna Vella, she says. "It was serendipitous, the way everything came together, and after so many years, I found myself working with a dear friend at my alma mater, serving the dance community," she recounts. Getting connected with LEAP was also serendipitous for Whiting; a teaching colleague was an alumna in the program, and discussing it with her was a nudge that she needed to enroll (she had known about it previously).
Prior to that, Whiting had been reluctant to enroll in the program because she had thought that — at 48 — she was "too old". Yet she met with LEAP Adviser Annie Colburn, who was able to convince her that she was indeed not too old. Once in the program, Whiting said that the positive chemistry within her cohort was immediate. "The first class felt like a group of long-lost friends coming together," she says. The program would push the group to get vulnerable and personal in certain ways, such as in a Personal and Professional Development class.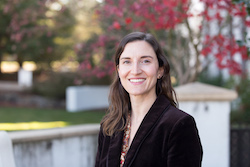 Miller explains that in this class, students are "encouraged to write essays on topics they've encountered which can be evaluated for college credit, thus validating the unique experiences they've faced in their lives." Whiting says that an acting class was similar, with digging into personal experiences for the purposes of scene work pushing them to open up to scene partners. It was also interesting to learn how different dance professionals were shifting and adapting their careers as their physical abilities and endurance was changing, she adds.
Apart from those experiences, Whiting treasures the breadth of study that LEAP afforded her. "Going back as an adult learner allowed me to bring a greater depth of experience to the learning. It was really one of the best choices I've ever made," she says. She's also made connections through the program that have led to meaningful work experiences.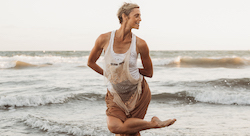 Whiting is also thinking about next steps, potentially a Master's degree. Miller points out that students can acquire individualized credits, some of which can be prerequisites for a Master's degree. Whiting may get an MFA, or dig deeper into another field. "Now with my BA, I'm hungry for new experience," she shares. "I feel like I have a passport to a whole new world." Her feelings validate Miller's assertion that "LEAP has also played a part in changing the overall view of academia in a professional dancer's life."
Seeing this kind of change in students is incredibly gratifying for Miller. "By far, the best part of this work is watching the students grow and discover that after years of knowing only one role, so to speak, they have so much to offer the world," she says. "We have students who have danced principal roles with major companies, who go on to become lawyers, physical therapists, entrepreneurs, activists, photographers and more."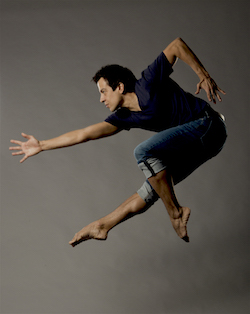 She describes watching nervous and apprehensive new students progress to wearing a cap and gown, smiling in gratitude, three years later. She finds it empowering to help dancers, with whom she identifies, learn their greater "capacities to grow and evolve." Miller also describes happenings in the program aligning with Whiting's making personal and professional connections through it. For example, she recounts how two students — one in the LA and one in the NYC program — re-connected at graduation; they had danced in a show together, yet didn't know they were concurrently in the LEAP program. "LEAP brings people together," Miller affirms.
Going forward, the goal is to "be able to provide education to more and more dancers across the country," Miller says. LEAP is only certified to offer programming in three cities, she explains, yet that the program also has "plans underway that would expand (geographically) our ability to reach more communities." They're also always seeking to keep the program "engaging and relevant" through modifications and updates. "We are dedicated to ensuring that this program is enriching and rewarding for all," she affirms.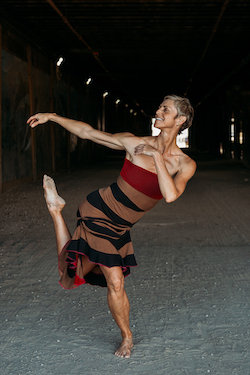 For Whiting, there's a "new sense of confidence, like I'm really a whole person out there now." Miller asserts, "The talents of our students extend far beyond the dance realm, and we are constantly inspired by their accomplishments." Knowledge is power, they say. Dancers are, or can be, powerful, too!
For more information on the Liberal Education for Arts Professionals (LEAP) program at Saint Mary's College of California, visit www.stmarys-ca.edu/liberal-education-for-arts-professionals-leap.
By Kathryn Boland of Dance Informa.