The rise in popularity of non-dairy milk alternatives can be attributed to many diverse reasons, including increased awareness of their health benefits, possible concerns over dairy allergies or intolerances, or even a desire to consume less animal products for personal or ethical reasons. There are many factors behind the explosion in growth of these products that globally was estimated to be worth 11.9 billion U.S. dollars in 2017, and expected to continue to show strong growth1.
While everyone's reasons for choosing milk alternatives may be different, dancers might be wondering how nutritious they are, especially compared to milk from cows. Dancers just want to know which ones are best for them and why. They all have different strengths and weaknesses, highlighted here. Unless there are allergies to consider, dancers might benefit from mixing different milks to get benefits from their different strengths — for example, making a smoothie with almond and soy milk to get protein, calcium and vitamins E and D. 
Some brands of soy milk have added protein and so may contain 10 grams or more than the usual 6-8 grams. Soy products and almonds naturally contain some calcium, but many brands add additional calcium and therefore may contain as much or more calcium as cow's milk. You may need to shake the container to make sure the calcium is mixed in well. Like cow's milk, vitamin D and vitamin A don't occur naturally but are both added before market. Many brands of plant-based milks will contain the key nutrients listed below, but be aware that some of these vitamins and minerals are voluntarily added to the milk before it hits the shelves, so brands will vary. This article sticks to comparing nutrients in the most popular plant-based milks. We will save the details about the complex science behind reported health benefits for another article such as the cholesterol-lowering, heart-protective and potentially cancer-protective effects of soy milk. Dancers might want to consider some that aren't on this list as well, such as cashew, flax and coconut milk. If expense is a consideration, it is quite easy to make these at home with a blender and strainer cloth. 
Information below was obtained from the USDA Database for Standard Reference2 and by checking nutrition facts labels on brands currently on store shelves in the United States. Nutrition content can vary widely between brands, so check the nutrition facts label and ingredients list for your particular brand. 
1 Cup fluid milk

Cow's

milk 2%

Almond

milk

Soy

milk

Rice

milk

Oat

milk

Protein

8g

1-2g

6-10 g

0.7 g

3 g

Saturated fat

3g

0g

0.5 g

0 g

0.5 g

Calcium

293 mg

130-451 mg

451 mg

283 mg

350 mg

Vitamin D   

120 IU

101 IU

120 IU

101 IU

160 IU

Vitamin A

464 IU

500 IU

499 IU

499 IU

533 IU

Potassium

342 mg

180-230 mg

300 mg

65 mg

400 mg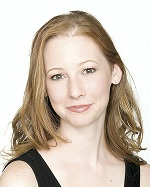 By Emily C. Harrison MS, RD, LD of Nutrition for Great Performances.
Emily Cook Harrison MS, RD, LD 
Emily is a registered dietitian and holds both a bachelor's and master's degree in nutrition from Georgia State University, USA. Her master's thesis research was on elite level ballet dancers and nutrition and she has experience providing nutrition services for weight management, sports nutrition, disordered eating, disease prevention, and food allergies. Emily was a professional dancer for eleven years with the Atlanta Ballet and several other companies. She is a dance educator and the mother of two young children. She now runs the Centre for Dance Nutrition and Healthy Lifestyles. She can be reached at emily@dancernutrition.com
www.dancernutrition.com
Sources:
Dairy Alternatives Market Size, Share & Trends Analysis Report By Product (Soy Milk, Almond Milk, Rice Milk), By Formulation (Plain, Flavored), By Application (Food, Beverages), And Segment Forecasts, 2019 – 2025.Published by GrandView Research 2019.
USDA Database for Standard Reference Legacy Release 2018. ndb.nal.usda.gov/ndb/search/list?home=true