Preparing for a competition at the level of the Youth America Grand Prix (YAGP) Finals requires dedication, rehearsal and discipline that is similar to Olympic preparation. Like Olympic athletes, dancers can take heavily researched sports nutrition tricks and use them to their advantage to be at their best for the competition. As a dietitian who studied under one of the leading sports nutritionists in the country, and who has danced professionally myself, here are my top tips.
Be prepared: Pack snacks from home.
When a competition requires that you travel, make sure you pack a bag of familiar high-energy snacks like sports bars, oat bars, dried fruit, packets of oatmeal or oatmeal superfood cups that simply require hot water.  Products such as the Clif Bloks and Stinger brand energy chews provide quickly digested energy for short bursts and help maintain blood glucose levels. Too often, dancers unnecessarily fear carbohydrates, but it's important to remember that carefully chosen carbohydrates are their best friend for fueling performance without weighing them down. For example, the Engine2 brand organic crispbread crackers pack easily and have 15 grams of carbohydrates and zero sugar, with only 80 calories. The Bobo's oat bars and mini bites are a dancer energy favorite for good reason because they pack a high-energy punch in a small package. For protein, dried chickpeas, edamame, nuts and mini-boxed soymilk (8 ounces) are good and portable sources.   
Don't go for too long without an energy source.
Small snacks for maintaining energy are the secret to reliable, consistent performance. Dancer Ava Hinton is an experienced competitor at YAGP, Universal Ballet Competition and World Ballet Competition, and she will be performing as an ensemble dancer at this year's YAGP Finals. She says, "I always eat a little before dance and a little after. I like to pack a salad with fruit and nuts to bring with me."
Hinton knows the importance of eating before a show but says it's usually something healthy and not heavy or greasy like a burger or creamy-cheesy pasta. She begins her day by eating a smart breakfast of oatmeal with flaxseeds and bee pollen with ½ grapefruit or maybe an apple. Dancers could make energy rolls ahead of time with dates or other dried fruit, nuts and/or seeds. There are also many of these type of products available in stores such as the GFB (gluten-free bites) brand or the Lara bar nut and seed bars. A banana can also be the perfect snack with only 80-100 calories (that's not actually very much). It's easily digestible and has potassium.  
Stay hydrated.
The first two physiological reactions at the very early stages of dehydration are fatigue and poor balance. These may happen even before a dancer recognizes that they are thirsty. By the time a dancer acknowledges the sensation of thirst, they may have already lost 1-2 liters of fluids. One of the most important tools in a dancer's competition tool box is plenty of fluids. Recommendations are to hydrate with at least 500 ml or 17-20 ounces of water two hours before curtain. Then sip on a water bottle while at your dressing table. Hinton says she drinks over a gallon of water during the day and likes adding frozen or fresh fruit to her water bottle and sometimes adds green tea bags. This is a smart strategy because green tea has a little bit of caffeine, which can be performance-enhancing, but too much caffeine will only add stress and extra jitters.
Plain water should be the main focus, but dancers can strategically use quality juices, sports beverages or electrolyte tablets to provide a source of quick, easily absorbed energy with the added benefit of potassium from the fruit. There are performance-enhancing effects of combining a carbohydrate source (in the fruit or sports beverage) with water because it's been shown to improve hydration and provide energy to working muscles. This isn't the time to cut carbs or get the "zero" calorie sports beverage. Sports beverages contain sodium and potassium, which help prevent muscle cramping and some contain magnesium and phosphorus, also important in muscle function. A dancer might want to keep a water bottle with half water and half electrolyte/ sports beverage by their side on long days preparing for final shows.  
What to eat two hours before show.
Everyone gets nervous, but that can't be a reason to not eat. Poor energy intake on show day will inevitably result in weakness, light-headedness and fatigue. Strategically space out your meals and snacks throughout the day by eating smaller, more frequent meals and easily digestible carbohydrate snacks like whole grain toast, simple pasta, rice and potatoes. No dancer wants to feel weighed down or bloated in their costume, so it's helpful to have a larger meal with easily digested carbohydrates two hours pre-show. Those carbs fill up glycogen stores, which will be used to fuel higher jumps and consistent turns. Make sure the food has had time to digest before you step on stage but not so much time that you are running on empty when it's finally your turn. Whole grain or quinoa pasta can be a good energy dinner with a light red sauce or simply dressed. A smoothie with added hemp or pea protein paired with a banana could be good one hour pre-show if pasta feels too heavy. Even a moderately sized sandwich with hummus and veggies or peanut butter and jelly would provide energy without going overboard. A medium baked potato or sweet potatoes are popular with athletes, and a rice bowl, noodle bowl or quinoa bowl are also easy to find in health conscious New York.   
What about supplements, vitamins and minerals?
Adequate vitamin D3 status is a significant factor in muscle strength, healthy immune function and bone mineral density. Since vitamin D deficiency is so common in dancers, it is recommended to take 800-1200 IU daily in the weeks leading up to competition. Low iron status is also common and will make a dancer feel fatigued and also impact immune function. A dancer with low iron (anemia) might need to supplement with low dose (8-10 mg/day), but if that causes gastrointestinal upset, it's good to also incorporate iron-rich foods like beans, lentils, leafy greens, dried fruits, fish, eggs and fortified cereals. Hinton says that she takes B12, fish oil and vitamin D3. Dancers may or may not find that ginseng teas/ supplements or cordycepts mushroom elixr teas/coffees will give them more energy. Try these out before competition week to see how your individual body reacts to them first. No supplement, pill or powder has been shown to beat carbohydrates at giving athletes the edge they need. Carbohydrates like the ones in fruits, vegetables and whole grains are in all of the suggestions in this article, and they work. 
Eat well, have fun, and merde!
Competition week isn't the time to restrict calories or try to lose weight. Go to New York already in your best shape. Restricting in the days leading up to the competition won't change how you look in your costume; it will only affect your strength. Hinton says, "It's okay to be nervous. Just have fun and enjoy the experience. Learn from those who are better than you and help those who are less experienced than you." Lifting up others lifts you up, too.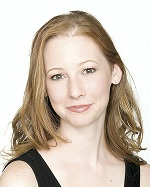 By Emily C. Harrison MS, RD, LD of Nutrition for Great Performances.
Emily Cook Harrison MS, RD, LD 
Emily is a registered dietitian and holds both a bachelor's and master's degree in nutrition from Georgia State University, USA. Her master's thesis research was on elite level ballet dancers and nutrition and she has experience providing nutrition services for weight management, sports nutrition, disordered eating, disease prevention, and food allergies. Emily was a professional dancer for eleven years with the Atlanta Ballet and several other companies. She is a dance educator and the mother of two young children. She now runs the Centre for Dance Nutrition and Healthy Lifestyles. She can be reached at emily@dancernutrition.com
www.dancernutrition.com