One of the best things you can do to maximize improvement at your dance convention or intensive is to fuel your body right. Dance intensives, festivals and conventions are great ways to gain valuable improvements in a short amount of time while having fun. We dancers tend to carefully plan out everything, but we often overlook planning the right foods that will best fuel our body for increased energy demands. If we just grab whatever is convenient instead of packing high-energy snacks, we end up hungry, tired and increase our risk for injury. Preparation is the key to boosting energy and dancing strong on long busy days when you are away from home. Bring snacks with you!
Start off strong before even leaving home:
Hydrate well during the days leading up to the event. Your muscles are more than 70 percent water. It takes time to maximize hydration. Drink 8-10 cups of water minimum and even more if you have to take a plane.  

We all want to look great in a leotard, but this is not the time to crash diet (no time is). Good nutrition in the days leading up to an intensive is the way to make sure your muscles have the handy fuel they need to engage in short, intense bursts of activity. Maintain glycogen stores (quick energy stores) by eating carbs and protein within an hour post-workouts in the days before you leave. For example, after dance class and rehearsal, make sure you choose food combinations that include a mix of recovery enhancing vegetables, leafy greens, potatoes, whole grains, legumes, peas, fruit and/or soy, for example.    
What to pack ahead of time:
A large, refillable water bottle!

Electrolyte tablets, packets or jelly blocks. (You probably won't need very many, but they could be good to have on hand if you experience fatigue or muscle cramping.)

Many health food stores now carry mini bottles of performance enhancing elixirs that don't need refrigeration, such as tart cherry juice, beet juice or moringa and turmeric, which can fight inflammation. Just be careful that they aren't loaded with caffeine. 

Smart carbohydrate choices are a dancer's best friend on these long days requiring continual bursts of energy. This is not the time to cut out carbs. Good carbohydrate options could be low fat granola, oats, dried fruit, veggie sushi maki rolls, energy rolls, small sandwiches with nut butter and jelly. Invest in a short but wide mouth thermos to pack rice, quinoa or whole grain pasta if you're coming from home to the event, or heat up oatmeal at your hotel and pack in your thermos. 

There are several brands of cup of soups that just require hot water and contain noodles, rice or oats. The McDougall's Right Foods brand are one such option available in most U.S. cities, and they include both breakfast- and lunch-type options. 

Today's pre-packaged energy bars have become delicious and high performance, just try to keep the added sugar content down to less than 15 grams/bar, and choose ones with nuts, hemp, soy or pea protein instead of whey protein.

Try to avoid sugary candy or soft drinks.

Bringing fresh food isn't as high maintenance as you might think. Fresh fruit like clementines, oranges or a banana are super portable, and their vitamins, minerals and antioxidants are key components to recovery nutrition after a hard day. Even Starbucks has salads.
What to look for near the Convention Center:
Cafés that offer veggie-friendly salads, soups and sandwiches. Hungry dancers want food that is nourishing and hydrating but don't want food that is going to feel heavy on the stomach when they are on a break. This might not be the best time for a cheeseburger and milkshake.

Research food options ahead of time, and bookmark some quick serve restaurants that offer healthy options. Look for a soup and sandwich place, or a Tex-Mex quick-serve restaurant where you could get a bean, rice and veggie bowl.  

Avoid highly caffeinated beverages and ones with excess sugar.
Making smart food choices and planning ahead can make the difference between an average dancer and one who excels. Don't underestimate the power of good nutrition, especially when you are pulling long days. Dancers are performing athletes after all.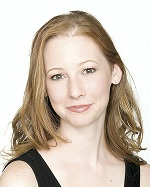 By Emily C. Harrison MS, RD, LD of Nutrition for Great Performances.
Emily Cook Harrison MS, RD, LD 
Emily is a registered dietitian and holds both a bachelor's and master's degree in nutrition from Georgia State University, USA. Her master's thesis research was on elite level ballet dancers and nutrition and she has experience providing nutrition services for weight management, sports nutrition, disordered eating, disease prevention, and food allergies. Emily was a professional dancer for eleven years with the Atlanta Ballet and several other companies. She is a dance educator and the mother of two young children. She now runs the Centre for Dance Nutrition and Healthy Lifestyles. She can be reached at emily@dancernutrition.com
www.dancernutrition.com