Your guide to packing nut-free/dairy-free/gluten-free snacks.  
I'm a nutritionist and a former professional ballet dancer, but I'm also a mom of two young dancers, and this school year, my daughter's class is nut-free. Instead of rolling my eyes, I choose to embrace the dietary rules and be supportive and understanding. This is because food allergies are serious and can be life-threatening1,2. They are on the rise and are one of the leading causes of emergency room visits for children1.
Symptoms range from anaphylaxis, hives, eczema, shortness of breath, gastrointestinal problems to itching. Some parents and teachers report behavior problems as a result of ingestion of a food substance that causes an elevated immune response. This makes sense because some food allergies or food sensitivities (two different conditions) in some kids can cause a type of systemic inflammation that can affect the brain and other parts of the neurological system, as well as the body4,5. As parents, it's important that we support each other and respect the rules if it's a nut-free zone, because nuts are the most serious type of food allergy. Don't worry; there are plenty of other options.    
20 Gluten-, Dairy- and Nut-Free Snack options: 
Fruit: All kinds of fruit are good and have vitamin C, fiber and antioxidants.

Veggies: Carrots, sweet peppers, cucumbers, snap peas, sugar peas, salads.

Potatoes: Mini-potatoes boiled whole in salted water are delicious by themselves. Sweet potatoes or baked sweet potato fries are a good source of vitamin A and energy-producing carbs. 

Smoothies with soy or coconut milk, frozen fruit, seeds and greens.

Citrus smoothies with orange juice, lemon juice, berries, greens and seeds.

Soy or coconut milk yogurt with GF rolled oats, flax seeds and berries.

Chia seed pudding: Blended with raisins, chia seeds, cinnamon, vanilla, pumpkin seed butter and water.  

Black bean or garbanzo bean cakes: Just mash up cooked beans, add salt, spices and garbanzo bean flour, and lightly pan fry.  

Edamame, either in the pods or shelled.

Rice bowls with sesame seeds, sautéed tempeh and broccoli have protein and calcium.  

Dried and flavored garbanzo beans like sea salt or chipotle flavored.

Bobo's oat bars or mini-bites in coconut or apple flavors.

EnviroKidz crispy rice bars.

That's It bars (like a fruit roll up but without the preservatives and food colorings).

Sushi maki veggie rolls.

Homemade pumpkin seed butter is so easy to make in a good blender. Just blend up roasted pumpkin seeds. Serve on gluten-free crackers or on a sandwich.

Sunflower seed butter is easy to find in stores and great on sandwiches.

Hummus, gluten-free crackers and veggies.

Cooked apples in cinnamon, coconut oil and maple syrup.

Pretzels: Several gluten-free options available.

Invest in a good wide mouth/short thermos for warm snacks like oatmeal, quinoa, soup, or beans and rice.  
Emily's Nut Free, Coco Energy Rolls
These are like my regular energy rolls, but I substitute homemade pumpkin seed butter for the peanut butter and add heart healthy seeds instead of nuts. I also use ingredients like buckwheat cereal blended into a powder for its protein content, B-vitamins, and heart-healthy fats. Rolled oats, a good source of energy-carbs, protein and fiber, are naturally gluten-free, but sensitive individuals might want to get the certified gluten-free brand. This recipe is so easy. Adjust ingredients to individual taste. Just throw all the ingredients in a bowl and mix up to a consistency that allows you to form into little balls. Then roll the energy balls in the powder mix to prevent sticking during storage.   
Ingredients: 
1.5 cups roasted pumpkin seeds blended into a creamy butter (save ¼ cup unblended to toss in the mix)
¾ cup rolled oats
½ cup raisins and/or goji berries (or any small bits of dried fruit)
¼ cup chia seeds
¼ cup hemp hearts
¼ cup cacao powder
1 Tbs ground flax seeds
½ cup honey (or maple syrup if making this vegan)
Ingredients for the "powder" 
Roll energy rolls in this mix at the end to prevent sticking.
¼ cup ground-up buckwheat cereal (could use coconut flour as a substitute)
¼ cup ground-up oats
¼ cup ground-up pumpkin seeds  
By Emily C. Harrison MS, RDN, LD of Nutrition for Great Performances.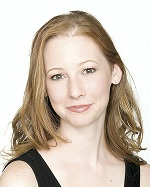 Emily Cook Harrison MS, RD, LD 
Emily is a registered dietitian and holds both a bachelor's and master's degree in nutrition from Georgia State University. Her master's thesis research was on elite level ballet dancers and nutrition and she has experience providing nutrition services for weight management, sports nutrition, disordered eating, disease prevention, and food allergies. Emily was a professional dancer for eleven years with the Atlanta Ballet and several other companies. She is a dance educator and the mother of two young children. She now runs the Centre for Dance Nutrition and Healthy Lifestyles. She can be reached at emily@dancernutrition.com
www.dancernutrition.com
Sources: 
1. Acker W W, et al.  Prevalence of Food Allergies and Intolerances Documented in Electronic Health Records.   J Allergy Clin Immunology.  2017 www.jacionline.org/article/S0091-6749(17)30672-3/pdf
2.  Centers for Disease Control and Prevention.  Food Allergy in US Children Trends in Prevalence and Hospitalizations.  2008.  www.cdc.gov/nchs/products/databriefs/db10.htm
3. CDC. Food Allergies in Schools.  https://www.cdc.gov/healthyschools/foodallergies/index.htm
4. Falsaperia R, et al. Epileptic seizures as a manifestation of cow's milk allergy: a studied relationship and description of our pediatric experience. .  Expert Rev Clin Immunol. 2014 Dec;10(12):1597-609. www.ncbi.nlm.nih.gov/pubmed/25394911
5.  Vitaliti G.   Parasympathetic nervous system involvement in food allergy: description of a paediatric case.  J Biol Regul Homeost Agents. 2016 Oct-Dec;30(4):1137-1140. www.ncbi.nlm.nih.gov/pubmed/28078865.