This summer, StarQuest Dance Competition will host four World Finals in various locations across the U.S. Following a robust schedule of regional competitions lasting from January through May, these StarQuest nationals are bound for Galveston, TX (June 16-21); Poconos, PA (June 25-30); Sandusky, OH (July 5-10); and Virginia Beach, VA (July 18-23).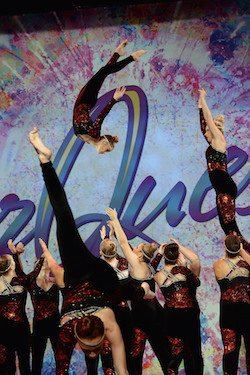 What sets all of these World Finals apart from other dance nationals is their open invitation to all student dancers to participate. For these finals, attendance at a previous regional competition is not required. StarQuest Founder Steve Wappel shares that this new model for World Finals was adopted five years ago after he saw the dance industry evolve. In his opinion, the concept of eligibility was "no longer applicable like it used to be". So Wappel and his team threw the doors open to all student dancers, making it possible for ones who hadn't previously qualified to partake.
"If you want to come to my nationals but you competed at another competition's regionals, that's fine," he explains. "We're an open book. We're open to all."
According to Wappel, StarQuest's World Finals are the most all-inclusive finals in the dance industry. When asked what this means, he explains that it's like a cruise ship.
"Our staff is going to remove any stress or impediment to a great performance so everything is a seamless, positive experience," he says. "Everything from the moment dancers, teachers and parents walk in, like on a cruise ship, seems to unfold easily. By the end of each finals event, the studios all blend into one big family. So that's pretty cool."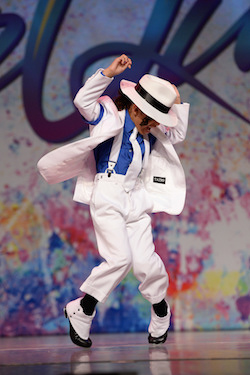 Each World Finals offers perks, so that in addition to competing and performing dancers can enjoy themselves. Firstly, StarQuest invites participants to take advantage of free master classes.
"We offer masterclasses – for free!" Wappel says. "Why? Because when they're not performing and showing what they've learned, dancers are still like sponges and want to learn more. We hire six judges for Finals, plus another four, so we have 10 altogether. When they're not judging, they're teaching. So the dancers can get insights for free. We'll have performance skills class, turns class, jump class and, of course, various stylistic technique classes… These specialty classes can really make a difference."
Secondly, StarQuest hosts each event at a facility with popular attractions and activities nearby. In Galveston, attendees are close to seven beach parks where dancers can go horseback riding, boating, biking, surfing, fishing and more after their routines. In Sandusky, dancers can explore America's largest indoor waterpark in the same resort as the competition, visit the Safari Outdoor Adventure Park or head to Cedar Point Amusement Park, the roller coaster capital of the world. Poconos isn't lacking in activities either, with whirlpool spas and a lazy river at the resort, the Poconos Raceway nearby, Lake Wallenpaupack offering parasailing and the No. 9 Mine and Museum not too far away. Meanwhile, in Virginia Beach, participants can enjoy one of the Top 10 American Boardwalks that's over 100 years old and three miles long.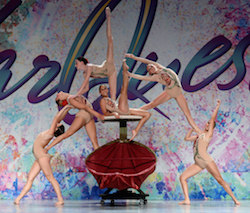 Plus, StarQuest hosts a free pizza party at each event and allows for dancers' friends and family at home to livestream the competition for free.
When asked what dancers receive if they win at World Finals, Wappel lists various opportunities, such as tickets for An American In Paris on Broadway and a New York summer intensive through Triple Threat Talent Tour. Elite 8 winners at all four finals receive a full scholarship to the Dance League USA convention, which is valued at $275. Plus, Elite 8 winners' routines have the opportunity to be viewed by Movement Talent Agency for possible representation. In the past, StarQuest has even awarded two four-year scholarships to the American Musical and Dramatic Academy (AMDA) to certain dancers. 
"It's not so much about all the different cash prizes and trophies, although we still have those," Wappel shares. "But it's about the umbrella of opportunities. That's what I think is becoming more important to dancers now."
As hundreds of dancers prepare for this summer's World Finals, StarQuest is also happy to share the news of next year's finals. The 2017 World Finals will be held in the same locations.
For more information on StarQuest Dance Competition, head to www.starquestdance.com.
By Chelsea Thomas of Dance Informa.
Photos: Dancers competing at various 2015 World Finals. Photos by King Shots Photography, courtesy of StarQuest.