Taking a look behind the scenes with Eurotard Dancewear.
Dancers, have you ever stopped in the midst of your busy daily grind to really look at your dancewear? Have you ever been preparing backstage for a performance and stolen a moment to look at all the details of your costume? Our dancewear and costumes take designers countless hours to create and produce.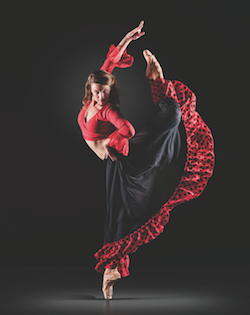 To get an idea of what the process looks like from inception to completion, we recently talked to Tolbert Yilmaz, the president of Eurotard Dancewear. Since being founded in 1982, Eurotard Dancewear has become an internationally recognized brand dedicated to bringing "happiness, confidence and individual style to dancers around the globe." Now in 55 countries around the world, Eurotard obviously has the proven track record in understanding what dancers want and need in their products.
"Eurotard is a very high quality product brand," Yilmaz says. "Not just with the items we produce, but in the way we support dancers and retailers. They admire our commitment to supporting them and to promoting dance overall."

Even with 4,000 products already available in their system, Eurotard is constantly designing and producing new items. The first step to creating a new product – say a leotard, for example – is to "forecast" two years in advance.
"Everything starts with the fabric," Yilmaz explains. "We look at what the current trends in fabrics are and then forecast what the trends might be then. We also take into consideration colors and fashion developments, and try to incorporate that into our dancewear as well."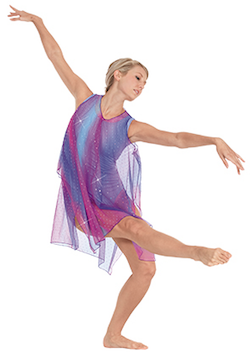 Traveling to tradeshows in London, France, Italy, Brazil, China, Japan and many others, the Eurotard team keeps a tab on global color trends and overall fabric options. Once the research is complete, then the fabric selections are made and the process of design begins.
"The most important thing for a dancer is freedom of movement," Yilmaz expounds. "So we look at fabrics that move in four different directions, not just two ways. Then we look at the softness because dancers' bodies are delicate, and we want something that doesn't feel or look rough."
It's important that the fabric is also supportive and has certain stretch properties. "We have measurements of how much the fabric should stretch and how the fabric should recover and return to its original shape," Yilmaz says.
Once selections are made, Yilmaz and his team of assistant designers begin to sketch and brainstorm different looks. Once a new design is finalized, it moves on to the testing phase.
"After I create the design, then we move into a period of testing with dancers," he explains. "We invite dancers and teachers from different studios in Atlanta to try out the samples. After testing and getting feedback from multiple dancers from multiple studios, we either make alterations or we move forward, straight into production."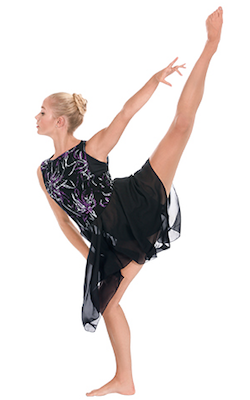 Whether a leotard with a lace back, a bright praise/liturgical dress, a flamenco skirt with ruffles, Arabian-inspired harem pants or studio microfiber basics, each product is thoroughly inspired by dancers and tested by dancers.
Eurotard, in particular, has a strong lineage in the dance scene. Yilmaz himself is co-owner of a booming dance studio in metro Atlanta with his wife, who is a former ballerina and the president of the Southeastern Regional Ballet Association. Plus, his daughter dances professionally at the Metropolitan Opera at Lincoln Center in New York City. Not to mention a large staff that has many ties to the dance world.
So dancers, next time you look down at your dancewear and costumes, be sure to appreciate all the work and expertise that goes into each piece! If Eurotard is an example, it's clear that dancewear and costume manufacturers really put a lot of love, sweat and glamour into each of your wardrobe and performance pieces!
To shop Eurotard's products, head to www.eurotard.com. As one of the company's many initiatives to support dancers, Eurotard provides cash scholarships to student dancers. Learn more and apply at eurotard.com/scholarship.html.
By Chelsea Thomas of Dance Informa.