Three key points that change your look for the era
By Christine Dion of Mode Dion.
Ever wondered how to tweak the standard stage makeup look to compliment a specific era or time? Here are three easy makeup changes to enhance the decade or era you're trying to create. This is a wonderful way to add show appeal and make your era numbers more authentic.
Simple pointers to help you get your favorite era look: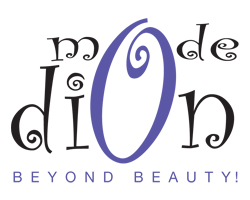 1920s Flapper, Great Gatsby, Moulin Rouge
Dark smoky eyes (using black/burgundy), with dark, smudged liner below lower lashes. Thick lashes and thick black brows. Add silver glitter at lid center to create wet look.

Flushed cheek high on apple. Black beauty mark.

Rose bud lips in dark lipstick (using black/burgundy) with shine.
1930s-40s Classic Starlet
Dark liner on upper lid only sweeping out. Matte light lid and under brow. Extra row of false lashes in outer corner for more of an upward sweep. Defined thin brows.

Flushed cheeks with shimmer on cheek bones. Black beauty mark.

Red lips very full at sides (think Lucille Ball). Usually matte.
1950s Sock Hop
Light blue eye shadow across lid. Black liner on upper lid only sweeping out. White shimmer down center of lip and under brow.

Cheeks flushed pink with shimmer on cheekbone.

Lips bright bubble gum pink.
1960s Go Go Girl
Eyes (black and white). White lids and under brow. Black eye shadow sweeping out from crease. Heavy black lining sweeping up. Row of long, spiky false lashes on upper lid and lower lid, or painted on bold lower lashes with black liner. White pencil in between each lash line to draw focus.

Cheeks flushed with beige pink shade high on apple.

White lips.
1980s Cindy Lauper ("Girls just want to have fun")
Neon eye shadow in yellow, pink, neon green. Color applied bold, or like war paint stripes at temples, eye corner and from brow. Dark under eye lining and strong dark eyebrows.

Bold flushed cheeks.

Lips pink and yellow, or orange and yellow, or light.

Hair spiky with color pieces.
1990s Era of Neutrals
Light beige lips and cheek color.

Eye shadow in brown for defining and cream for highlighting. Skinny brows.

Short hair for women or the "boy look." (This was known as the era of "unisex.")
It's always fun to dress up in an era outfit for a party or performance and with these makeup tips you're sure to look authentic, and amazing. Enjoy!
How to create 20s Flapper Makeup
How to create 60s era Makeup
Be sure to visit modedion.com for more great beauty tips, how to videos and products to create the perfect look. Sign up at modedion.com for more tips and updates via the Mode Dion Cosmetics & Training Newsletter and get even more advice and beauty news on Facebook and Twitter.
SPECIAL:
Dance Informa Readers take 20% off all Mode Dion Retail items!
Does not include Discounted Kits items. Just mention Dance Informa when purchasing.
Go to ModeDion.com.
Photo (top) A 1920s Flapper look created by Christine Dion.