Hair and makeup are just a part of being a dancer. But that doesn't mean we are all able to line the perfect cat eye, contour in all the right places and style our hair in something fancier than a messy top knot (#guilty).
To help us out (and maybe some of you out there, too), Dance Informa decided to look to a pro. Emily Katz is a professional makeup artist who specializes in doing makeup and styling hair for dancers. She's a dancer herself, having worked as a Las Vegas showgirl and in the annual Broadway Bares performances in New York City. Here, Katz answers all the questions we were dying to ask, shared tips and tricks of the trade, and recommends some of her favorite go-to products. Take a read!
What are the biggest mistakes dancers make when it comes to performance/audition-ready hair and makeup?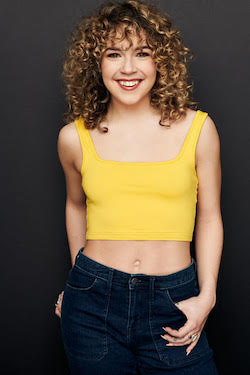 "Most auditions are held in relatively small dance studios, especially in New York City. Dancers don't need the same intensity in their makeup as they would on stage. It is a great idea to look polished and put together, but I wouldn't stress about doing much more than the everyday 'you'.
A big mistake I think dancers make is auditioning with their hair in a way they aren't used to wearing it. You'll start to sweat and get more caught up with how your hair looks (and feels!) than picking up and performing the choreography. Practice your 'audition hair' before you get in the room. Wear it in class as you would like to in an audition. Don't try a French twist for the first time the morning of an audition to have it fall out during a pirouette!"
If I'm not good at all this beauty stuff, how can I learn to get better at it?
"Watch videos and practice! There are endless tutorials on places like YouTube, Instagram and even TikTok. Just don't feel pressure to buy the exact products they are promoting. Usually, you can achieve the looks they are creating with what is already in your makeup bag. Head to a makeup counter and ask questions about what products will work best for your skin type and concerns."
How do you make your hair and makeup last through a long day of dancing?
"I am a big fan of primers. Using a primer before foundation really allows the foundation to grip onto the skin. There are also other benefits — mattifying, illuminating. Some of my go-tos are Veil Mineral Primer by Hourglass (smooths and conceals redness), POREfessional Primer by Benefit (good for textured skin), and Backlight Priming Filter by Becca Cosmetics (illuminating).
Use a waterproof, long-wear foundation followed by a setting powder for the ultimate sweat-proof, dance-proof face. Lock-It Tattoo Foundation by KVD Vegan Beauty (formerly Kat Von D) has lasted me through the sweatiest of spin classes! Any setting powder will work, but I love RCMA, especially for stage.
Lock it all in with a mist of a setting spray — Urban Decay All Nighter is the go-to! Spray on to your face before mascara, as sometimes it can run if it is not fully dry. And speaking of mascara, always go for waterproof."
What should I do for hair and makeup in my headshots?
"Hire a professional makeup artist! Seriously, it's worth it. We know what works for photos. Especially when you are printing out a photo 8×10, the casting team wants to see you, not your makeup. Headshot makeup artists specialize in the perfect 'no-makeup' makeup look that really enhances your natural features. Unless you are rocking a cat-eye every single day, a headshot probably isn't the time to start.
Hair should also feel like how you regularly wear it. I usually like to style hair down with a little bit of body. Even if your hair is always straight, a slight wave is really flattering in a photo. But most of all, it should feel like you.
If you're not hiring a makeup artist, focus on clean, fresh skin with some contour and blush and neutral eyeshadow tones. Curl your lashes to really open your eyes, and finish off with a few coats of your favorite mascara. A nude/peach lip gloss looks really fresh. I love MAC Lipglass in Lust or Please Me."
How does performance/stage makeup differ from what I wear day-to-day? What about makeup for on-camera?
"Performance/stage makeup needs to be long-lasting and totally sweat proof. If you are performing on a big stage, it should be more dramatic — long false eyelashes, heavier eyeliner, red lip and strong contour. You don't need to worry about blending your makeup so perfectly for stage, as sometimes harsher lines can have a more dramatic effect from the audience.
For on-camera, you definitely want to look more natural but also more polished. Seamlessly blended contour and more subtle eyelash placement is key. I opt for individual lashes when working with someone for on-camera. For on-camera dancing, consider hiring a professional makeup artist."
How can I spice up my updo for ballet class and summer intensives?
"There are so many fun Instagram accounts for braiding with quick video tutorials. Try a tight braid into a bun (low or high), play around with different parts, or take a tip from the Rockettes and try a sleek French twist. (Bunheads makes the ultimate hair pins for this look to stay all class.)"
On what products should I splurge?
"I always think good makeup comes from good skin. That's why I would be more likely to invest in a really good skincare product and opt for more budget-friendly makeup. Maybe get that amazing, more expensive long wear foundation for shows, but pick up your powder bronzers, blushes and eyeshadows at the drugstore. Drugstore mascaras can be just as effective, but always make sure you're grabbing the waterproof version if you'll be sweating!"
What should I always keep in my dance bag?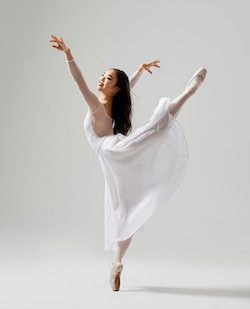 "I love a refreshing face mist throughout the day. A few spritz of the Luminous Dewy Skin Mist by Tatcha refreshes not only your makeup but gives you that extra glow. Keep a lip balm and lipstick on hand. You never know who may show up to watch class. I'd also recommend keeping a travel-size hairspray and a Ziplock bag with a few hair ties and bobby pins.
Another good item to keep in your bag is a travel pack of makeup remover wipes. While not my recommended way to wash your face, they are convenient to wipe away makeup on the fly."
What are a few of your favorite products, and why?
"A great universal red lipstick for dancers is Sephora's Cream Lip Stain in 01 Always Red. I love it for the color pay-off and staying power, and the price is more budget-friendly than some other top brands of the same quality. It will also last you a long time!
Some of my favorite drugstore beauty purchases are lashes and lash glue. Ardell makes amazing lashes that hold up well over multiple uses and are super easy to apply. Duo Lash Adhesive is the only one I use."
Dancing means sweating in makeup…yuck! Do you have any skin care tips?
"Remove your makeup every single night! I also have so many dancers asking me how to remove that last bit of eyelash glue that doesn't seem to come off. The first thing I ask: How do you remove your makeup?
Start with a cleansing oil or balm. You typically massage it into your dry skin and it melts the makeup away. I love the Rose Geranium and Apricot Cleansing Oil by Votary or the PreCleanse Cleansing Oil by Dermalogica.
I follow this step with a cleanser that addresses your specific skin concerns (acne, clogged pores, oily/dry skin). If there is still any residue left on your face — specifically around the eyes — use some Bioderma Sensibio H20 Micellar Water on a cotton pad, and it will remove whatever is left.
Hydrate your skin every night with your favorite serum, oil or moisturizer."
When should I hire a makeup artist?
"Hire a makeup artist for your headshots and photos, dance reel video shoot, red carpet and special events! You can find me on Instagram @emkatzbeauty or contact me through my website, www.emkatzbeauty.com."
By Mary Callahan of Dance Informa.