By Katherine Moore of Dance Informa.
In recent years when Cynthia Harvey would go to a ballet performance, she started to notice that something was missing. As the frequency of her attendance waned due to dissatisfaction, she noticed this trend coming up in conversation with colleagues and friends, as well.
"I realized that I was either choosing to not go see the ballet as often as in my past, or leaving feeling slightly miffed about certain aspects of a performance," Harvey says. "Then, speaking to more and more people who I respect in the dance world, it became apparent that I wasn't alone in my evaluation. This didn't come out of one conversation, but from several."
A former principal dancer of American Ballet Theatre and The Royal Ballet, Harvey is now an internationally renowned teacher and ballet advocate who has decided to take matters into her own hands. En Avant Foundation, where Harvey is now the artistic director, is a new organization whose mission is to "reaffirm the importance of quality, integrity, musicality and artistic meaning in classical ballet, thus achieving excitement in performance," according to the foundation's website.
Harvey says, "I felt it was best to try to do something about it rather than bemoan the state of affairs."
The heart of this new foundation is education, which will take place in the form of master classes and mentorship that allow eminent artists to pass along the wisdom of their trade to younger generations. In particular, Harvey is concerned with rediscovering the artistry and depth of ballet performance.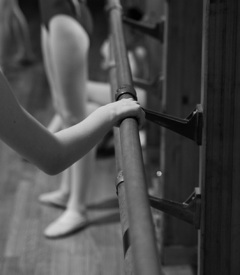 "There needs to be meaning in what ballet is, otherwise a dancer is an empty vessel," says Harvey. "Michael Somes, the great partner of Margot Fonteyn and onetime ballet master of The Royal Ballet, used to say, 'You have to have a thought in your head.'"
In bringing these ideas to young, prodigious dancers, En Avant Foundation is really serving two populations: the younger dance generation and former dancers who are in need of ways to offer up their unique skills and traditions.
Harvey explains, "There are, as well, these former dancers, whose needs can be fulfilled in this way by giving back the wealth of their heritage – heritage that they so ably demonstrated during their careers. These are ballet masters whose voices should be heard."
Each of these teachers have performed at the highest level of artistry in major classical ballet companies and now work by teaching, re-staging ballets, or running companies of their own. Additionally, Harvey explains, these teachers also learned at one point from masters such as Balanchine, Ashton, Nureyev, De Valois, Makarova, Baryshnikov or MacMillan. Perhaps most importantly, all of these teachers have a real desire to mentor and help talented dancers reach new levels of refinement and artistry.
Recently, Harvey talked with Dance Informa about the En Avant Foundation, sharing why mentorship is so important to young dancers, why live music is vital to ballet, what upcoming events that En Avant will host, and how participants are selected.
How does the role of mentorship and teaching function within En Avant?
"To my mind, mentorship and teaching go hand in hand for En Avant Foundation. As many on the Advisory Committee for En Avant travel and associate with international companies, what better insight is there than to be able to offer suggestions as to where a particular student's talents might be best suited?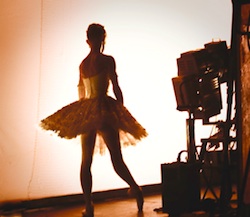 As an example, I teach and coach schools and companies in London, Dresden, San Francisco, Australia and Hong Kong. Edward Villella will be involved in the Jackson Competition, and he is on the Balanchine Trust and has taught at the School of American Ballet, among his many different accomplishments. Isabelle Guérin stages the ballets of [Rudolf] Nureyev around the world and coaches.
We are but three on our committee who witness company and school life beyond the doors of our homes. We see what is expected in different companies around the world so we are well placed to discuss career options with the students. Why should they spend money auditioning where their talents won't be needed? Also, En Avant expects our scholarship winners to write us, as part of their award, to let us know what and how they're doing and to ask any pertinent (or impertinent) questions. We're there for career advice; and having Dr. Linda Hamilton there to advise us is a plus."
What can we expect from your event in June at BAC, New York?
"There will be a class where we will go over the basic aspects and perhaps work on something in particular, say pirouettes for example, or grande jetés. This will be followed by coaching of solos and/or pas de deux that the student/pro dancer will bring to us. The others, when not being coached, will be allowed to observe.
On Saturday, the 7th, Dr. Linda Hamilton, Ph.D, will give a talk on "Overcoming the Stresses of Performance." In the future, there will be time allocated for what I call the "little something extra," e.g. things that are helpful to dancers that they might not be given ordinarily. I have spoken to Patrick Rump on the work he does for The Royal Ballet and English National Ballet companies on injury prevention and rehabilitation for dancers. We hope to collaborate with him at some point in the future."
Why is it important for ballet training to be accompanied by established and respected musicians? 
"My feeling is that owing to the fact that dancers seem to focus on themselves and their techniques already to a great extent, the music becomes secondary, and that simply is not right in an art form where we dance to music. It's understandable that most studios at grassroots level aren't able to provide class accompanists and that means the teacher relies on CDs for class and rehearsals. When a dancer arrives into a company situation, they will have live music—whether an orchestra on stage or a pianist in class. Dancers have to adapt to the music and not attempt to set the pace. If dancers rehearse to one particular CD over and over again, with the rhythmical and musical dynamics that were ingrained by those musicians or conductor, then the dancer becomes deaf to what they then get onstage with live music. It's a live art form and part of that means adjusting to what is given. Dancers need to listen and not seek the easy alternative.
The balletic form has moved on from how it looked in 1850 and physiques have become more extreme, but these extremes needn't be at the expense of the music. If indeed dancers today are more technical, then they should be able to dance to music the way it was intended."
How are participants selected, and how will you be deciding who receives scholarships? 
"Participants for our NY event are selected on a first-come, first-serve basis, but must be advanced or pre-professional to professional in level.
The scholarships are awarded after sending a video or DVD to our UK address or to info@enavant.com, based on the criteria that is listed on our website application. We're looking for musicality, artistry, physical giftedness, potential, and finally, need. Participants should check out our website: www.enavantfoundation.com."
Photos by Maria-Helena Buckley.