By Chelsea Thomas.
Kati Smasne, 16, never dreamed she would win the first global competition of Dance Upon A Dream, a new online dance competition founded by international performer and judge Joshua Horner.
Horner, a judge for Dancing with the Stars Australia and a choreographic consultant for Disney, launched the competition alongside co-host Emily Loftiss, professional dancer, singer and choreographer, to offer competitive dancers a place to compete on an international scale without ever leaving the comfort of their homes.
Smasne was just one of hundreds of dancers to apply under the 'senior' division (16 years old or older), with the other divisions being 'mini' (7-10 years old), 'junior' (11-12 years old) and 'teen' (13-15 years old). She said she was "amazed" and "overwhelmed" when she found out she was awarded the Solo Ultimate Overall Winner. Her submission, titled "White Blank Page", was a video of her dancing a contemporary solo choreographed by her friend Rile Reavis at the competition Dance Magic in Oregon in August 2012.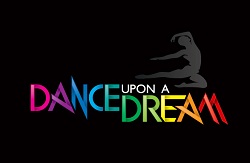 "I honestly couldn't even believe I won and that now I'm going to study in New York at Broadway Dance Center. I come from a small town so it's just amazing. I feel so lucky," Smasne said.
Smasne was a standout to judge Elizabeth Parkinson who remarked, "Kati represents my favorite kind of dancer! She has a strong technical foundation with a dynamic plié and beautiful line. On top of that she is a performer and fantastic mover so rather than focusing on her technique we get to enjoy the pure joy of her personality!" Judge Peter Gregus of Jersey Boys on Broadway said, "Kati has unerring technique, which she doesn't let overshadow her presence in her performance. She manages a beautiful marriage of both."
Young Kati even caught the eye of judge Christopher Gattelli, Tony Award winning choreographer of Disney's Newsies, who expressed, "Kati is a beautiful dancer with incredible facility and her own unique quality, that shows fantastic potential.  She was the perfect choice to represent Dance Upon A Dream's premiere overall winner."
Smasne, who has been awarded a three-month scholarship to attend Broadway Dance Center, has big dreams that come from humble origins. She was raised for most of her life in Spokane, Washington, a medium-sized city of about 200,000 residents. At age seven, she began dancing with her older sister, which spurred her on because of their "sisterly competitiveness." While her sister eventually stopped dancing, Kati kept going, taking jazz and later ballet.
"When I was young I discovered I really loved dancing. I loved being on stage. My dance teacher told me that if I wanted to get better I should take ballet. Soon after, I started," Smasne said.
Kati began her ballet training at the Ballet School of Coeur d'Alene under owner and instructor Ceci Klein, who danced with American Ballet Theatre in the 1950s and 60s. For almost a decade, Klein has been guiding and teaching Smasne, providing her foundational technique and poise. Klein, who also instructed Andrea Cooper, who went on to be a dancer at Oregon Ballet Theatre, also encouraged Smasne to pursue additional summer training and intensives.
For two summers Smasne participated in Pacific Northwest Ballet's student intensives. She said, "I really loved that and I knew from that I wanted to be a dancer." Another experience that inspired her and stayed with her for years was her young participation in the musical CATs. Now, Smasne says her attention is on getting to Broadway and finding her niche in jazz or theater.
"In the last two years my focus has been on jazz and theater because I really enjoy it," Smasne said. "I've come to realize my personality is geared toward jazz – being sassy and expressive. I like the freedom of being able to make a piece my own."
In her Dance Upon A Dream submission, Smasne's passion for jazz and theater is evident in her obvious, theatrical expressions and her exposed, vulnerable emotions. The work, originally a duet restaged to be a solo, shows off her excellent technique, undeniable vision, charismatic energy and balanced self-confidence.
And her self-confidence is merited. It seems everything Smasne does she does well. A high school junior with a 4.0 GPA, Kati juggles her dance schedule with attending college classes. She is on track to finish her associate's degree at the same time she graduates from high school. She plans to pursue nursing when she can no longer dance or perform.
Smasne's jazz instructor, Judy Reavis of the studio Dance Unlimited, said she is proud of Kati's award.
"We are thrilled at the opportunities Kati will receive as the winner of Dance Upon a Dream. Ceci Klein and I are very proud of Kati. We celebrate her commitment and dedication to the art of dance. It has been a blessing to witness her passion for movement and to nurture her gift," Reavis said.
After recently competing at New York City Dance Alliance in Portland, Oregon, Smasne now looks forward to preparing for her summer at Broadway Dance Center.
For other dancers looking to compete for this chance with Dance Upon a Dream, the process has been created to be as easy as possible. It's as simple as uploading a video of a solo, partner or group piece from a dance competition to youTube, selecting an age division and performance category on the Dance Upon a Dream website, and copying and pasting the video link from YouTube to the competition website. For more information, visit www.danceuponadream.com.
Whereas other dance competitions provide dancers with a sense of where they place in their state, their region or their country, Dance Upon a Dream allows participants to see where they rank throughout the whole world. Smasne said she is so thankful for a competition like Dance Upon a Dream.
"Thanks so much to Dance Upon a Dream for the amazing opportunity they have given me. I am so excited to train in New York at Broadway Dance Center. Wow, a dream come true," Smasne gushed.
Dance Upon a Dream and its array of world-class industry judges, offers various awards for all solo, duo/trio and group winners, including partial scholarships to the Hollywood Summer Tour, a Just Dance 4 game from UBISOFT or a Dance Upon a Dream One'Z to wear. Group winners will also receive a personal invite to the Dance The Magic showcase on Broadway this summer, as well as Disneyland Resort, Walt Disney World, Disneyland Paris and Disneyland Hong Kong.
Smasne said dancers should not underestimate the importance of competition in challenging and inspiring themselves.
"It pushes you to be better," she summarized. "When you compete, you have to be much more refined. Everything has to be disciplined and perfect, so you work harder. You never know where that extra effort or exposure will take you."
To see Kati's winning entry visit www.danceuponadream.com/entry/10129.
Entries opened for the next round of Dance Upon A Dream on January 31st. Get your entry in now!
Dance Upon A Dream Season 1 Winners:
Ultimate Winner: Kati Smasne, USA

People's Choice: Kloe Burke, Australia
Judges Choice: Rhiannon Tringas, Australia
Judges Choice: Harrison Lee, Australia
Judges Choice: Michael Dameski, Australia
Judges Choice: Michelle Quiner, USA
Judges Choice: Maddison Weiley, Australia
Judges Choice: Cassandra Clarke, Australia
Judges Choice: Kelly Webster, New Zealand
Judges Choice: Kayla-Maree Tarantolo, Australia
Mini – Solo – Musical Theatre: Isabel Lacon , USA
Mini – Solo – Lyrical/ Contemporary: Shontaya Smedley, Australia
Mini – Solo- Ballet: Ashleigh Brant, Australia
Mini – Solo – Hip Hop: Manaia Davies, Australia
Mini – Solo – Jazz: Tia Buell, USA
Mini – Solo – Acro/ specialty: Lexie Brown, Canada
Mini – Solo – Tap: Grace Gellie, Australia
Mini – Boys Award: Ashton Schier-Mason, Australia
Mini – Duo/ Trio – Jazz: Alex Burghardt, Meredith Page, Skylar Podziewski, USA
Mini – Duo /Trio – Acro / Specialty: Kailin and Lexie Brown, Canada
Mini – Duo Trio – Lyrical/ Cont: Grace Gellie and Brooke Ainsworth, Australia
Mini – Duo/ Trio – Tap: Grace Gellie and Shanae Holland, Australia
Mini – Duo/ Trio – Musical Th: Cody Ettingshausen & Sophie Piggott, Australia
Mini -Small Group- Hip hop: Zyannna, Xeryus, Justine, Amik,
Alexias, Kaylinda, Dominique, Canada
Junior –  Solo – Jazz: Clare Billson, Australia
Junior – solo – Lyrical/ Cont: Sophia Kaloudis, Australia
Junior – Solo- Ballet: Madison Ayton, Australia
Junior – Solo – Tap: Rudi Palmela, Australia
Junior -Hip Hop – Solo: Chantelle Redzeposki, Australia
Junior – Solo -Musical Th: Hamish Briggs, Australia
Junior – Solo – Acro/ Specialty: Kailin Brown, Canada
Junior – Large Group – Lyrical: Sans Souci Public School, Australia
Junior – Duo/ Trio – Hip Hop: Chantelle Redzeposki, Claudia and Chelsea Robertson, Australia
Junior – Duo/ Trio – Lyrical/ cont: Harley Rodrigue, Mackenzie Van Natta, Darian Callais, USA
Junior – Duo /Trio – Jazz: Jemima Smith and Laurence Neuhaus, Australia
Junior – Boys award: Hamish Briggs, Australia
Teen – Solo – Jazz: Marie Spieldenner, USA
Teen – Solo – Lyrical/Contemporary: Kloe Burke, USA
Teen – Solo – Tap: Zoe Barbera, Australia
Teen – Solo – Musical Theatre: Rachel Moore, Australia
Teen – Solo – Hip Hop: Carla Celesti, Australia
Teen – Solo – Acro/ Specialty: Megha Budhrani, FL
Teen – Duo/ Trio – Musical Theatre: Jason Kidd and Kiarra Vacek, USA
Teen – Duo/ Trio – Lyrical /Cont: Briana Collova & Nicholas Cruse, Australia
Teen – Duo/ Trio – Tap: Matiu and Marie Samuel, New Zealand
Teen Boys Award: Thomas Dilley, Australia
Teen – Small Group -Hip Hop: Madison, Rachelle, Jordan, Migo, Jasmine, Paige, Cassandra, Canada
Teen – Small Group – Lyrical/ Cont: The McDonald College, Australia
Teen-  Large Group –Jazz: RG DANCE, Australia
Teen – Large Group – Ballet: The McDonald College, Australia
Senior – Solo- Acro/ Specialty: Samantha Rybka, Australia
Senior – Solo – Hip Hop: Axel-Roman Allioux, Canada
Senior – Solo- Lyrical/ Cont: Kati Smasne, USA
Senior – Solo- Jazz: Emma Swannie, Australia
Senior – Solo – Tap: Kiana Smith, Canada
Senior – Solo – Musical Theatre: Kiana Smith, Canada
Senior – Large Group – Acro/ Specialty: Lee Academy, Australia
Senior Boys Award: Matt Antonucci, Australia
Senior – Duo/ Trio -Jazz: Tasmin & Eliza Cummins, Australia
Senior Duo/ Trio – Lyrical / Cont: Meg Scheffers and Tiffany Browne, Australia