Harder, Better, Faster, Stronger – Marlena Wolfe is making it big and helping others make it too.
By Leigh Schanfein.
Marlena Wolfe is living the quintessential American dance dream.  She has performed the works of many of the last century's notable choreographers, was a member of a popular and large dance company, was a featured dancer and then rehearsal director and repetiteur of that major dance company, choreographs for her own group of freelance dancers, is a master teacher and guest instructor, coordinates an international professional training program for pre-professional dancers, and continues to perform.  She seemingly uses every moment of every day to continue reaching for the working dancer's goal, not only forging the tracks towards her own improvement but also contributing to the development of other artists.  She strives for something greater while navigating a seriously vigorous schedule full of rehearsal, education, performance, administration, and a social life to boot.   And, believe it or not, she has done all of this before the age of 30.
I've been impressed with Marlena since the day we met, and have discovered since then how determined she is as a person and as an artist.  It seems that we often expect high-level dance educators and administrators to have had years upon years of experience because professionals and students will glean from that by default.  Yet, Marlena turns that notion on its head as someone who can put her youth and current status in the professional dance world to exquisite use.  I asked Marlena to share some of her background, her decision to go to college, her experiences with choreographers such as Robert Battle (Founder of Battleworks Dance Company and current Artistic Director of Alvin Ailey American Dance Theater), and her current work as Coordinator of the two-year Certificate Program at Peridance Capezio Center, an international dance hub in New York City.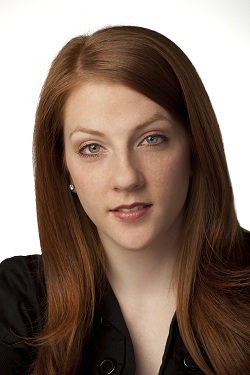 You were a member of Robert Battle's Battleworks.  What was it like to work with Robert?

I joined Robert's company in 2007. To work with Robert was a blessing. Robert had many muses, his foremost being Erika Pujic who was with him for 20 plus years. However, I was honored and privileged to be the creative tool in seven critically acclaimed ballets that he created during my four-year stint with the company. The first ballet was a solo he created on me called Ella.  In this process, I immediately learned of Robert's sensitivity to the individual and humanity. Any dancer he intimately works with in the creative process is a muse; he cares about the dancer as well as the person within the dancer. Robert told me after the process of creating the solo that after he first met me, he knew I was a person capable of multi-tasking, doing 1000 plus things at once. That I was a dancer who liked to move fast, relishing in the challenge, always wanting to take the risk, was a perfectionist, caring for and desiring to fulfill Robert's choreographic vision, and overall believed in his work … most of these characteristics describe every dancer who ever danced with Battleworks and for Robert. Don't be mistaken, with all the work created, Robert maintained a sense of humor that never failed to bring about that laughter with the tears, belly ache, and that overall, cannot contain yourself feeling. That was always one of my favorite parts when working with him!
How did you transition into serving as Robert's rehearsal assistant?
The transition was a quick one! My first project with Robert was at The Juilliard School where I assisted him on creating a 33-minute ballet called No Longer Silent. For the process, I spent five months with him and he would translate choreography to me, from movement to staging, imagery, etc. The cast was large, 18 dancers in total. He would literally translate each dancer's part, sometimes two-three minutes worth of choreography. I would do the movement for him and scribe the staging for when I went into the next meeting with him or once rehearsals started, for the next rehearsal. He wouldn't come in for the first hour of the rehearsal with the dancers and I would set the choreography he had set the week before with me. You can imagine my nervousness with so much trust and faith put into my abilities to assist him in this way and in consideration of the importance of this project to his choreographic voice. I hadn't been with him more than five months when I took this project on. He taught me so much that I couldn't begin to explain how valuable that experience was, as I believe it led to where I am at now in my career. He was one of my greatest mentors and I continue to learn from my experiences I had with him.
You recently began working with choreographer Camille A. Brown.  Tell us about it.
Camille hired me into Camille A. Brown & Dancers in February 2012, so I have only been with her for a little over two months. Working with Camille has been invigorating; her work is her own and Robert's work is his own, but in my bold opinion the two are cut from the same cloth when it comes to being curious about humanity, which fulfills me as an artist. Robert helped me find security in my voice and Camille has given me the opportunity to reinvent, continue to explore, and grow within that voice. This is the continuous and endless cycle of the evolution of an artist, and I couldn't be more grateful to be given the opportunity to continue on this path with Camille. As far as being indulgent in my dancer-self, her explosive and physically demanding movement as well as her innate musicality is satisfying.
Tell me about growing up and dancing in Ohio.
I grew up in a small town called Champion. My Dad had a dairy farm with my grandfather, which was great-grandfather's in the early 1900's. We had over 300 cows, which I treated as my pets. I was a country girl. I was dramatic at a very young age and my sisters would call me Queenie. When I wasn't playing at the farm or swimming in our swimming pool, I was creating plays and shows in my basement; anyone home had to attend. I would hire my willing neighborhood friend to participate and would direct her. Mostly, I trained at a competitive dance studio, Studio L Dance Centre, for 15 years before I went to Marymount Manhattan College. My sister, Amanda, was one of my teachers there and it's from her that I cultured my work ethic. She challenged and encouraged me as she saw me develop and knew that I had potential to seek a professional career. She believed in me and will always be one of my greatest teachers alongside my teachers before her, Linda Poniewasz and Tracie Lenox.
You are still an active performer, but in 2011 you took the position of Certificate Program Coordinator at Peridance Capezio Center, working with pre-professionals in a collegiate-type program.  What led you to take this job?
I have always had the need to teach. I had always dreamed of being more than a teacher in the studio. I thrive on connecting with students, being on their level and helping them find their way through the haze that exists between themselves and their ultimate goals as aspiring artists. I have always had an open mind and heart. I do my absolute best to stray from what's typical and uncover what's unique when offering advice to students. I wanted to instill my sense of practical, yet holistic training, so that the students don't get caught up in academia and are truly prepared to be artists in the real world. Igal Perry, the Program's Director, has had this vision. With his grace, he's allowed me to share in this vision and make it a reality. I am a nurturer, but I also have a firm hand. I believe in professionalism to the utmost. Professionalism is about respect. Respect is about honor. Honoring our art as dancers is the only way to truly be fulfilled, successful, and have our voices be heard.
Top photo: Marlena Wolfe, by Jaqlin Medlock
Published by Dance Informa digital dance magazine – dance news, dance auditions & dance events for the professional dancer, dance teacher and dance students.