By Deborah Searle
Los Angeles draws talent from across the globe. The lights of Hollywood seem to have an irresistible pull for many dancers. But is it all bright lights and fame? Dance Informa got the dish from three LA based artists; Jim Keith, Alex Little and KC Monnie.
What can dancers expect when they get to LA?
KC: It's going to take some time to get to know people. There are dancers that have been here for years already and have found their niche, and that niche might be the same as your specialty. I believe that the dancer that works hard and keeps persistent will succeed in whatever he or she wants in LA, but it just takes time.
Alex: One thing is for sure – expect an industry that is ever changing, moving and flourishing. That is what is so great about LA, but it can also be disappointing if you move with expectations of LA as being a specific way. Most dancers move here for great training and the more 'commercial' side of dance. However, don't close your eyes to other facets of dance and performance art that are happening all over this illustrious city. There are all kinds of dance companies, stage work and theater opportunities as well as other genres of performance like aerial, burlesque, musical theater and break dancing. It is out there and happening!
Jim: A lot of dancers and fierce competition. The average dance agency represents anywhere between 700 – 1000 dancers and 15-120 choreographers at any given time. There are six dance agencies in LA, so do the math. There is probably 1-3 dancers not represented for everyone that is. That's A LOT of dancers!
Who should move to LA? What type of dancer?
KC: Dancers who want to work commercially should move to LA. LA is movie, commercials, and TV orientated. I just got back from New York and the dancing is very different on both coasts. In NY you have a yearlong contract doing the same show on Broadway everyday. In LA we book a job, rehearse, and film it all in a week or two. Then it's on to the next job. So I would say that LA is a faster pace and requires quick pick up skills. I've been on jobs where we have had to change the entire number five minutes before we filmed it because the director decided that he didn't like it. It can be a little stressful at times but very thrilling.
Alex: I have been here for a decade now and I can honestly say that LA has a place for every kind of dancer. You may have to search for it, but it is there.  But LA is much more geared toward commercial dance than the Broadway stage. If you are looking to do more industrial, commercial, TV work you are in the right place! But remember, that there are things for everyone if you want to live here.
Jim: I don't think there is necessarily a specific type of dancer, but you do need to know that things like your look/image, who you know and how well you can perform will be key factors to whether or not you will actually book work. Who you know is very important. With the market being as saturated as it is it's essential to know the key players in the dance industry if you want success.
Where should dancers train/take class?
KC: I am a big promoter of EDGE Performing Arts Center in Hollywood. I was on Scholarship there from 2007 to 2008, right after I graduated high school in Seattle, and the experiences I had were incredible. I learnt so much! Bill Prudich (Scholarship Director) is an amazing teacher and has been in the industry for years. EDGE has a wide variety of classes, whereas some studios in the greater LA area only focus on hip hop or ballet.
Alex:  I am a big believer in going anywhere and everywhere to get what you need. Right now I do most of my training at EDGE Performing Arts Center, but I know many dancers who currently train at Millennium Dance Complex, Debbie Reynolds, Debbie Allen's, IDA and Westside School of Ballet, to name a few. Train wherever you can find classes and teachers that push you to be versatile and technically proficient in your genres. If you are auditioning with specific choreographers, follow them and take their classes!
Jim: EDGE Performing Arts Center I think has the strongest, most well rounded program for 'working level' dancers. They have great teachers as well.
Should dancers in LA get an agent?
KC: It can't hurt to get an agent at the beginning. I feel that any audition experience is a good learning experience. You get to see how the business is run and how things are done. However, if you are working on your technique and training and you don't feel up to par with the rest of those auditioning, then don't let having an agent and auditions distract you from your learning. It can be hard to balance auditioning and taking class. You don't want to let one aspect take over your life because you need both.
Alex: If you want to audition for jobs, then absolutely. Having an agent can only help you.
Jim: If you want to go to the major auditions then having an agent is essential. You can get your 'feet wet' without one, however. There are many open calls, especially for musical theater, but they are mostly lower paying and for small productions.
How long does it take to get work in LA?
KC: It is different for every single person. I was luckily on scholarship at EDGE during my first year out here and was just focusing on training. You are not allowed to audition or have an agent on scholarship because it distracts you from learning all that you can, so I didn't have to feel pressured to work. But the week I finished the program I booked FAME the remake with Marguerite Derricks and was thrilled! All you can really do is show up to every audition and give your best. LA is a big casting call usually. Even though you dance well, you may not be what they are looking for, for that role.  Sometimes the choreographer loves you but the casting agent says 'no' – it happens all the time. Just move onto the next audition because there is nothing you can do if you came prepared and danced your best. Everybody auditioning with you is a good dancer, it's just who is the best look for the part, which is why you go to every audition given to you by your agent!
Alex: It depends. Getting a job in our industry is not purely based on your talent. Type-casting will be involved as well. Now it is up to you to keep your skills in check so when the type-casting falls in your court or it doesn't matter, you have a good shot. Beyond that, sometimes its luck, and sometimes it could take months or years.
Jim: For some dancers it's right away and for others it takes some time. I always say that, on average, it takes a dancer at least five years to get a steady flow of stuff happening for them.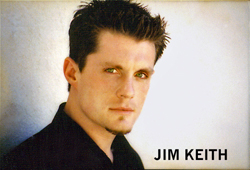 Is housing expensive and hard to find?
KC: Housing is not hard to find at all! I've lived here now for four years and moved every year I've been here. There are apartments, condos and houses for everyone and every price range. I have found that a lot of dancers live in North Hollywood. It's a great city and close to everything and all the main dance studios in LA.
Alex: Los Angeles is one of the more expensive cities in the US, so relative to your hometown, it may be. When I moved here, I shared an apartment with a friend and that really helped with the rent. Housing is not hard to find though. There are great, cheaper neighborhoods, that are fairly safe and artsy too! Be prepared to spend approximately $700 (low!) – $1100, or a little more, for rent each month, unless you are 4 people to a 2 bedroom apartment!
What's your advice for young dancers wanting to move to LA?
KC: Know who you are and be kind to everyone you meet. You never know who is in class or at a social function that could be your next boss or the assistant to the next choreographer you work for.
Alex: Keep training. If you have chosen LA as the place to start your career, then expect to work hard and train hard. This is for YOU and your passion. You are going to be amidst many others doing the exact same thing, and that is exciting. Use that energy as a positive motivation to keep you moving forward. Remember who you are and what you want, but definitely have an open mind and heart to new experiences and avenues that may present themselves. Remember that there is always something to be learnt in every experience, even the 'bad ones' like rejection.  See rejection as an opportunity to grow.
Jim: Make sure you have already established some connections with working choreographers or popular teachers out here first. This can be done through various conventions or master classes/workshops. Do your research before moving and ask questions. Make sure you are well versed in several dance styles so you can go to as many auditions as possible.
KC Monnie
Originally from Seattle, Washington, KC moved to LA after graduating high school in 2007. He trained and completed the EDGE Scholarship program in 2008. Since graduating from the scholarship program, he has most recently been seen as a principal dancer in the box office hit No Strings Attached and the remake of the movie Fame, choreographed by Marguerite Derricks. Other credits include, Assistant Choreographer for Easy A and 90210, dancing for Rihanna at the 2008 VMAs choreographed by Tina Landon, assisting Mandy Moore on numerous SYTYCD seasons, and being a part of LA's critically acclaimed Indie rock ballet, The Question. He also can be seen on Dancing with the Stars, Macy's stars of dance performance. KC is currently assisting teacher and choreographer, Jennifer Hamilton and has been lucky enough to work with choreographers such as Michael Rooney, Tony Testa, Kevin Stea, Miguel Zarate, Jaquel Knight, Kitty Mcnamee, and Mary Ann Lamb.
Alex Little
Alex Little, a native of Seattle, Washington, is now based in Los Angeles, where she is teaching at Edge Performing Arts Center in addition to the Young Americans College of Performing Arts. Alex performed and taught on three international tours with the Young Americans; two of which she directed. She has worked with renowned artists like Mandy Moore, Terry Beeman, Doug Caldwell, Mark Meismer, Adam Parson, Rhonda Miller, Jessica Hendricks, Nicole Harlan and Cody Green; as well as multi-Emmy award winning director/composer Mark Watters, Drama Desk & Emmy Award winner Michael Curry & Design, figure skaters Amber Corwin & Matt Evers, and more. For several years she has been a part of the Master faculty of the International dance festival DANCE EXCELLENCE!, and the Boulder Jazz Dance Workshop and in addition, she continues to perform on stages worldwide, in her seventh year with Interweave Dance Theater Company. Last year Alex was a guest dancer & aerialist with Revelations Co, and in the fall of 2010 she joined Terry Beeman's Mental Head Circus, a prestigious aerial contemporary & burlesque dance company. www.alexlittledance.com

Jim Keith of The Movement / A Dance Management Company
Born and raised in Los Angeles, Jim is a true Hollywood kid. He has worked in Los Angeles as a performer (actor and dancer), choreographer, educator and talent representative for over a decade. In 2004 Jim was hired by DDO Artists Agency and was quickly appointed Director of their dance and choreography departments. Jim was responsible for placing dance and choreography talent in all facets of the entertainment industry including Film, TV, Commercials, Music Videos, Live Stage Tours and Industrials of various kinds.
The Movement / A Dance Management Company
The Movement is a dance management company committed to representing dancers, choreographers and dance educators by providing them with exceptional service, personalized attention, career guidance and industry connections that will create long term success for their current and future goals. www.MovementMGMT.com