Sunday 20 June, 7:00pm
the Arts Centre, State Theatre, Melbourne
Be part of the dance world's night of nights, as the industry and dance lovers come together to celebrate our artists and heroes in a glamorous gala event. Australia's best are celebrated with awards across 10 categories presented by dance celebrities and stars.
For aficionados, the Australian Dance Awards offers the public a taste of some of the best dance acts of the year, collected from around the nation. From the Tanami Desert to the suburbs of Melbourne, be dazzled by performances including contemporary Indigenous dance from Bangarra Dance Theatre's Ochres, the revealing Untrained from Lucy Guerin Inc and Soul Searching contemporary ballet from West Australian up-and-comers Ludwig. There will aslo be hip-hop contemporary fusion from Marko Panzic with Buzz Dance Theatre. The Australian Ballet will offer a timely extract from Dame Peggy van Praagh's Coppelia in the 100th year anniversary of her birth and, for the first time on a main stage, we'll see the award-winning Milpirri by Tracks and the young men of the Lajamanu community south of Darwin. A secret 2010 Dance Awards exclusive commission will be announced in the lead-up to the Awards which will feature stars from television and musical theatre.
For dance lovers, a ticket to the Australian Dance Awards is a must.
Tickets start at $15 (for under 26s) Early Bird Offer: Until 16 May Early Birds get A Reserve tickets for just $55.
Book online at www.theartscentre.com.au  by phone on 1300 182 183 or in person at the Arts Centre Box Office.
www.australiandanceawards.net.au
Win a Double Pass to the Australian Dance Awards!
Just email info@danceinforma.com with your name, full address and date of birth to enter.
Entries are open until 5:00pm, June 4th 2010.
Competition will be drawn on June 5th and winners will be notified by email.
NSW Permit Number LTPM/09/00769 CLASS: Type B.
Shortlist of Nominees Announced!
Services to Dance
Shane Carroll
Ruth Osborne
Stephen Page
Paul Saliba 
Outstanding Achievement in Dance Education
Reyes de Lara
Norman Hall
Maggi Phillips
Tasdance
Outstanding Achievement in Youth or Community Dance
Ausdance WA & Claudia Alessi for the 6th Australian Youth Dance Festival        
Restless for Bedroom Dancing
Steps Youth Dance Company for Moonwebs & Scorched Thongs
Steps Youth Dance Company for POWDERMONKEY – The A-maze-ing slumber party
Outstanding Achievement in Choreography
Rafael Bonachela, We Unfold [Sydney Dance Company]
Reed Luplau, Bleecker [The Australian Ballet]
Chrissie Parrott, The Garden [Jambird]
Meryl Tankard & Paul White, The Oracle [independent]
Outstanding Performance by a Company
The Australian Ballet, Concord
Bangarra Dance Theatre, Fire – A Retrospective
Expressions, The House Project           
Sydney Dance Company, We Unfold
Outstanding Achievement in Independent Dance
Martin del Amo, It's a Jungle Out There  
Clare Dyson, The Voyeur
Luke George, Lifesize
Sue Peacock, Questions Without Notice
Outstanding Performance by a Female Dancer
Juliette Barton in We Unfold [Sydney Dance Company]
Lucinda Dunn in Nutcracker – The Story of Clara [The Australian Ballet]
Lisa Griffiths in The Curiosities [Sue Healey Company]
Lana Jones in Firebird [The Australian Ballet]
Outstanding Performance by A Male Dancer
Daryl Brandwood in Consider the Raven [West Australian Ballet]
Daniel Gaudiello in Dyad 1929 [The Australian Ballet]
Daniel Riley McKinley in Fire – A Retrospective [Bangarra Dance Theatre]
Paul White in The Oracle [Meryl Tankard and Paul White]
Outstanding Performance in a Stage Musical                  
Shane Jacobson, Guys & Dolls
Caroline O'Connor, Chicago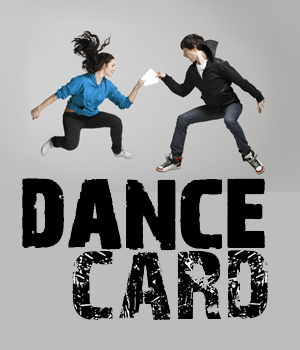 Dance Card                                         
Warm yourself this winter by stamping your Dance Card – a season of dance events in June produced by Ausdance Victoria promoting professional, social and recreational dance.
Dance Hall and Dance Expo
11am-4pm, Saturday 12 June  
Melbourne Town Hall                          
FREE
Dance Hall is a bumper program of performances spanning multiple dance styles performed by dancers from Victoria's studios, full time dance schools and companies on the main stage of the Melbourne Town Hall. Dance Hall is accompanied by a Dance Expo with information on all things dance. The event is free and open to all. Drop in or dance all day.
ACCESSion
10am-2pm, Sunday 13 June                
BMW Edge, Federation Square            
FREE
ACCESSion is an open dance workshop for artists, teachers, and interested dancers with and without a disability.  Led by key artists and teachers come to participate, share, learn and talk. Please register your attendance by contacting Ausdance Victoria on the details below.
Guerrilla
6pm, Thu-Sat 17, 18, 19 June  
Tour begins Federation Square Atrium           
FREE  
Guerrilla is a startling season of short works by young and emerging choreographers 30 years and younger. Presented in partnership with Federation Square during the Light in Winter Festival, Guerrilla infiltrates the distinct sites of Federation Square. No tickets, no apologies. Be surprised. 
For more information about Dance Card events contact Ausdance Victoria on 03 9417 1200 or email victoria@ausdance.org.au www.australiandanceawards.net.au
Dance Informa is a proud sponsor of the Australian Dance Awards
Top Photo: By Isamu Sawa, Dancer Benjamin Hancock
Dance Card Photo: By Isamu Sawa, Dancers Benjamin Hancock and Jessica Thompson