The United Dance Merchants of America (UDMA) Dance Resource and Costume Show will bring master teachers, leading costume designers and innovative dance professionals together under one roof, giving dance teachers and studio owners a unique opportunity to meet face-to-face with the industry's most trusted experts.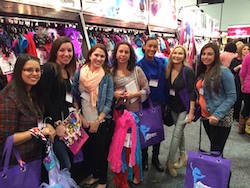 More than a trade show, the UDMA Dance Resource and Costume Show has become a celebrated tradition for teachers and studio owners who look forward to the weekend as an opportunity to breathe new life into their businesses and season-planning.
Featuring over 10,000 costumes in one place, plus hundreds of products and services, the UDMA Dance Resource and Costume Show is like the ultimate catalogue come-to-life. Guests will have the rare opportunity to see the season's most inspired new costumes modeled by dancers, experiencing how the fabrics move and the sequins shimmer. In addition, attendees will have a chance to talk with individual vendors about their newest merchandise and services.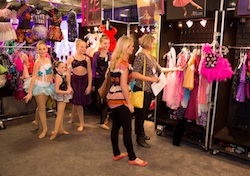 It's a one-of-a-kind opportunity to immerse yourself in all things recital. From exploring the latest dance technologies and meeting with the major dance competition companies, the UDMA show is the place to identify trends and compare all of your options.
This year, guests are invited to take part in UDMA's three-hour business seminar – "Showtime Success", led by Hedy Perna. The seminar will cover all aspects of recitals – themes, costumes and generating profits.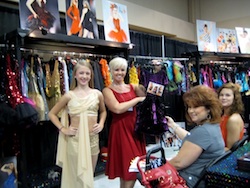 The 2017 UDMA Dance Resource and Costume Show Tour will bring all of this and more to Massachusetts (September 30-October 1), Georgia (October 7-8), Illinois (October 14-15) and New Jersey (October 21-22). Registering is simple and can be done at www.udma.org.
Simply call 800-304-UDMA (8362), fax 800-517-6070, or email office@udma.org with questions. Also, follow UDMA on Twitter @UDMA_show and on Facebook for ongoing news and updates.
Photos courtesy of United Dance Merchants of America.