Cleveland Ballet has a rich and vibrant history spanning nearly 100 years. In 2014, the company was reborn under the leadership of Gladisa Guadalupe and her husband, Michael Krasnyansky. Since then, Cleveland Ballet has become the fastest growing company in the nation. Its eighth season will culminate with a performance alongside the newly formed Cleveland Ballet Orchestra. Dance Informa had the privilege of speaking with Guadalupe, Cleveland Ballet's artistic director; and Alexandra Preucil, Cleveland Ballet Orchestra's concertmaster.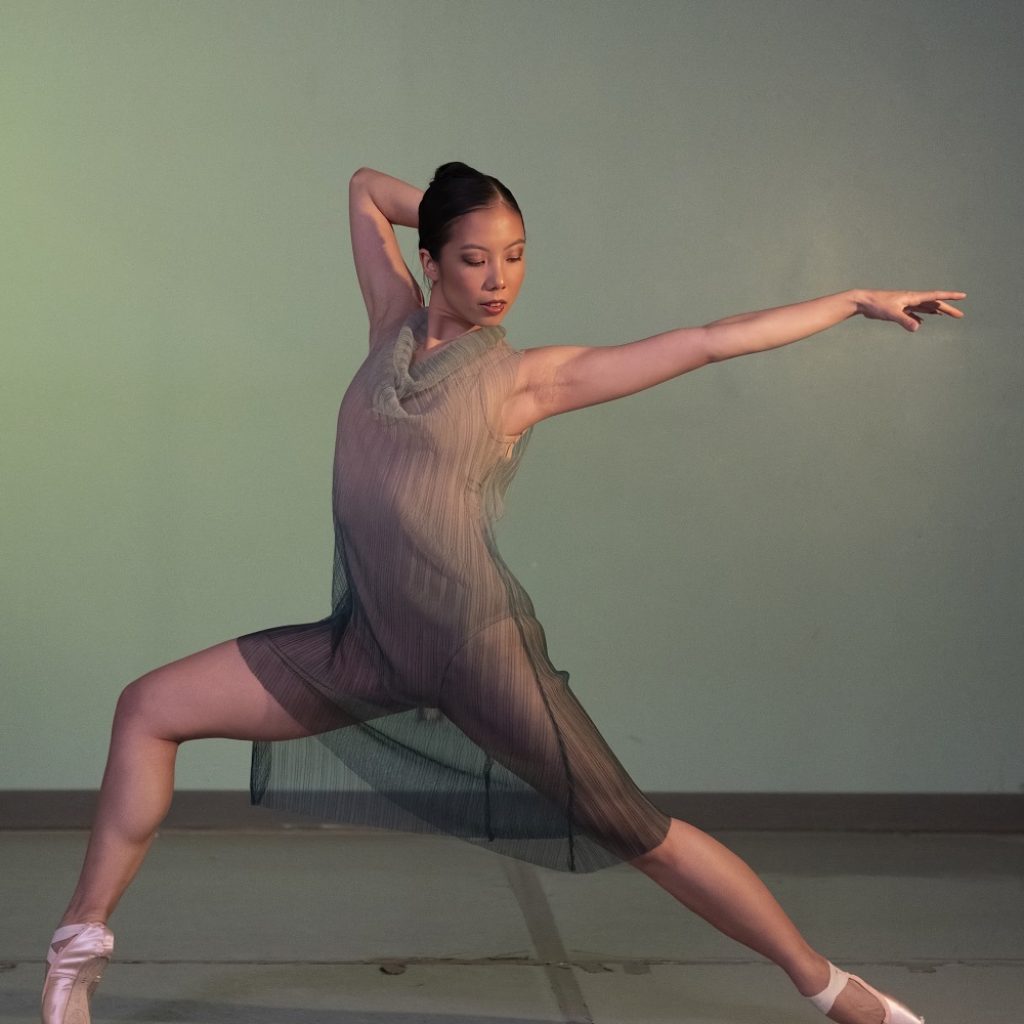 Both Guadalupe and Preucil were introduced to the arts at a young age. Preucil shares, "I've played the violin since I was three years old. I was never a dancer, but I did go to a Cleveland Orchestra concert of Swan Lake when I was a teenager. I was like, 'Mom, why am I not taking ballet? This is such incredible music!' I was so inspired that I started taking adult ballet at 14. When my little sister was born a few years later, I said, 'She has to dance! And the only place she should go is School of Cleveland Ballet with Miss Guadalupe!' Through the years, I became a member of the Cleveland Orchestra and kept my dance hobby going."
Guadalupe adds, "I was born in San Juan, Puerto Rico. My father always wanted me to be a pianist. I never learned how to read music, and never practiced because I didn't like it. One Saturday, my piano teacher had enough of me. She threw a tambourine and said, 'You do whatever you want, but I'm going to play the song the way it's supposed to be played!,' and I started dancing. When my father came to pick me up, she said, 'We've made a mistake, she's not a pianist, she's a dancer!' So I started late, at age 13."
Guadalupe trained at Ballets de San Juan, and received a full summer scholarship to the School of American Ballet. She was invited to stay as a yearly student, and after graduating was offered a contract to dance with Ballet Nuevo Mundo de Caracas in Venezuela, with whom she traveled all around the world. When she returned to the United States, she was accepted to NYU but decided to continue her professional dance career and accepted a contract with the former Cleveland Ballet in Cleveland. During this time, she was an artist with the company before becoming Director of School of Cleveland Ballet.
With deep ties to the Cleveland arts scene, it only made sense Guadalupe would continue investing in the community. Guadalupe says, "When the former Cleveland Ballet left, I decided to stay and founded the Cleveland School of Dance, now School of Cleveland Ballet, in 2000. We're now celebrating 23 years of the school. My husband and I bought the Cleveland Ballet name and incorporated it eight years ago. We started with five dancers and now have 32 from nine different countries."
Guadalupe and her husband are exceptionally aware of the current times, and have made intentional decisions to inspire today's audiences. "I choreographed and condensed the ballet Carmen to one hour, as well as Swan Lake to an hour and 25 minutes. Social media has changed our attention span. We need to appeal to a four-year-old and a 94-year-old. I think that's why we've been very successful. We've not compromised the story, technique or ability of the dancers. But we have compromised time and set. I believe a dancer should be able to show their artform wearing just their leotard and tights," shares Guadalupe.
Not only are shorter attention spans in mind, but so is the need to provide the audience an escape. "I want people to be moved when they come to the theater," Guadalupe says. "They need to forget what the reality is out there. They want to immerse themselves in your storytelling."
When it came to joining forces with Preucil, it was a no-brainer given their long-standing relationship. Guadalupe told Preucil that she'd always dreamed of having a live orchestra with Cleveland Ballet, and the rest is history.
Preucil says, "Miss G and I collaborated on a few small-scale projects to coordinate music with dance, because we're both passionate about that. When this opportunity came to do a full show with music, they were really excited to join forces with me and figure out the best route."
Guadalupe adds, "It is important because it brings two art forms together. We could have possibly done this before, but I wanted to be sure we could do this and continue paying dancers. We pay them salaries, provide health insurance and now will be helping with their college education. I want to take care of these dancers. The orchestra was the next step to elevate things artistically."
Talking with both Preucil and Guadalupe, it was apparent the respect they have for each other. "Miss G is so great because she's always asking me, 'What should it be? What's the right thing musically? What recordings should we listen to for the right tempos?' We have a dialogue that puts music on an equal playing field as dance," says Preucil.
"I learn so much from her (Preucil). She understands movement and tempos," adds Guadalupe. "Then we found Ilia Zhivoi to choreograph the new piece. We put people together, and they have worked beautifully coordinating this incredible piece with the music and choreography!"
Although Preucil is not a dancer by trade, she and her father provided live music to Cleveland Ballet's production of Carmen where Preucil wore pointe shoes while playing the violin! The opportunity to combine her love for both art forms is thrilling. "I've never danced to live music, but as a musician I know how I want to stretch phrases and create things within my body for the music. In my mind, if there was a live musician I could collaborate with, how incredible would that be? When I get to be the live musician who does that for a dancer, it's magical!"
Cleveland Ballet's next season has not yet been announced, but Guadalupe shares there are exciting things on the horizon, "Out of the three major performances next year, two will have orchestra. We're still figuring out details of the final performance, but once you experience the combination with live music, it's hard to go back."
Preucil shares in the enthusiasm. "We're definitely not stopping here as far as I'm concerned! We've built a lot, and have been so careful in how we've gone about creating the orchestra. We've been very practical and methodical in the approach so that it can hopefully last forever."
She continues, "My dream is to have an orchestra that is so flexible and passionate about being a part of dance that you see things on stage you've never been able to see before because the music supports it."
Guadalupe and her husband have a shared vision that drives the company toward an exciting future. The decisions that Cleveland Ballet has made keep the company relevant and exciting to today's audiences. Guadalupe concludes, "I do take risks but calculated risks. You must take a chance and move forward."
Cleveland Ballet's company premiere of George Balanchine's Serenade with the world premiere of Symphony of Life with the Cleveland Ballet Orchestra will be April 21 and 22, at Cleveland's Playhouse Square.
To learn more, visit clevelandballet.org and alexandrapreucil.com. You can also follow both on social media: @clevelandballet and @alexandrapreucil.
By Melody McTier of Dance Informa.