"It's not about patting yourself on the back as a do-gooder; it's about sharing something," says Diana Byer, artistic director of New York Theatre Ballet (NYTB). That ethos seems to guide the company's work, from forward-thinking ways of creating and curating company programming to its LIFT Program – which provides dance education to disadvantaged youth. For them, it's not about accolades or notoriety, but about doing the work and impacting lives: however many possible.
Dance Informa speaks with Byer, who – after 44 years – will be stepping away from company leadership. She'll stay at the helm of educational programming (which includes the LIFT Program and New York Theatre Ballet School), however. In a true full-circle moment, her former student Steven Melendez will step into the performing company artistic director role. There might be small shifts in course, but they'll stay headed toward the mission.
The company: Inclusive before it was 'cool'
NYTB was established in 1978. Byer names a few key choreographers whose work the company has featured since then: Antony Tudor, Frederick Ashton, Agnes de Mille, Jerome Robbins. The company has been interested in a wide range of work, inside and outside of classical ballet, Byer affirms – why she calls it a "dance company" rather than a "ballet company." What's important is maintaining a specific quality of dance (not necessarily athletic, Byer notes), and preserving the aesthetic of particular forms and the works of the historical canon when they are performed, she underscores.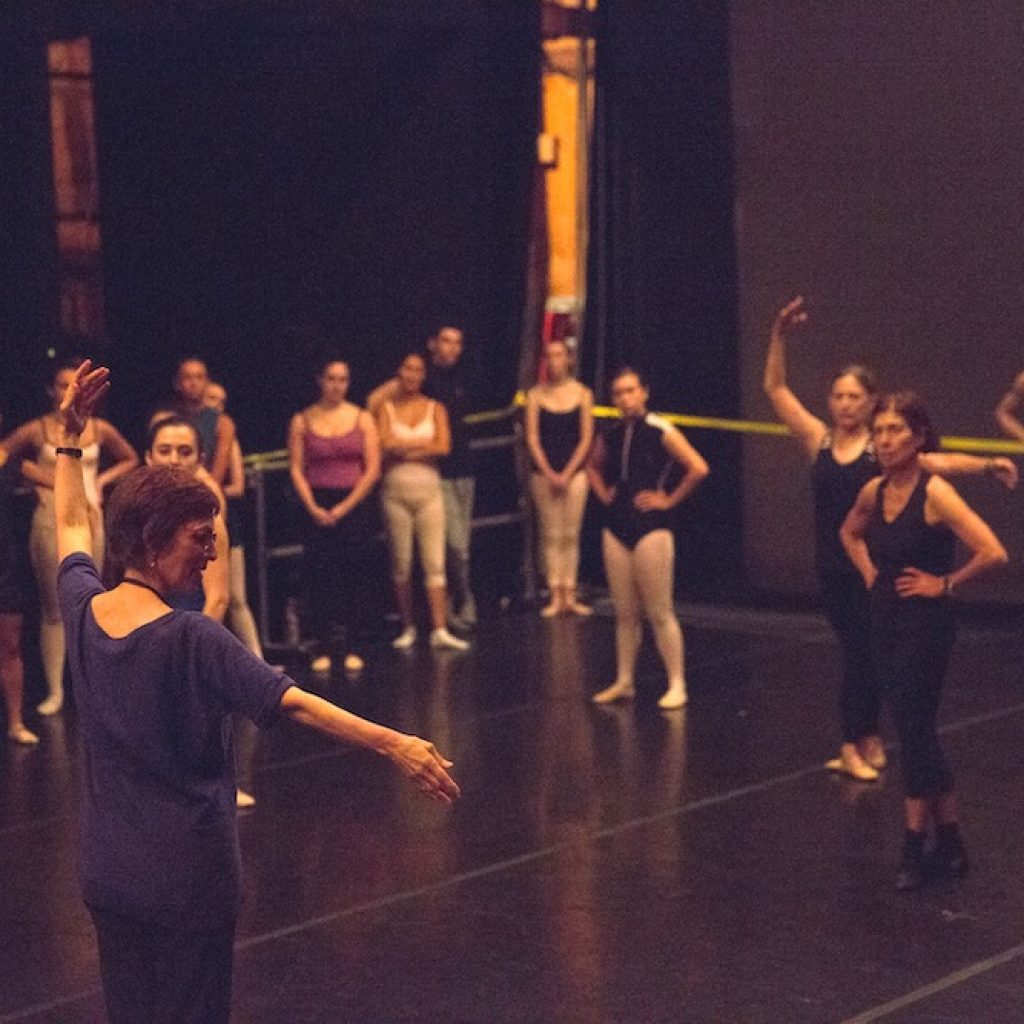 Over that tenure, the company has also been groundbreaking in their artistic choices and approaches, which include supporting female choreographers and engaging artists of color before such measures were more commonplace.
Also forward-thinking has been how the company has supported emerging, young choreographers through the resources of full production values. "We were doing that before it was a thing," Byer says with a little laugh. Those then-emerging choreographers include now-heavy hitters Nicolo Fonte, Pam Tanowitz, Gemma Bond and Matthew Neenan. It's been great to "see how they grow" after working with them, Byer shares.
There's also the fact of having a female director in 1978 – nothing like the norm at the time, she emphasizes. None of that has been to be in the spotlight, or even necessarily for the sake of pushing toward radical change; it's been about making and sharing good art. "You just did your job," states Byer matter-of-factly.
Also a key part of the company's mission and work has been about broadening access to high-quality concert dance, to all sorts of cities and towns – large and small. "The company has always been a touring company. We've always, since the beginning, gone to towns that aren't on the map – bringing something live to people who wouldn't otherwise get it," Byer explains. The company has toured to every state but Alaska and Hawaii, as well as locations in Europe, she adds.
Byer hopes to see the company grow further, and expand the audience base, under Melendez's new leadership. It hasn't exactly been easy for her to step away from performing company leadership, but it's been "the right time to make the change," she shares.
LIFTing dance students, one at a time
The seed of NYTB's LIFT Program came in 1989, when Byer "wanted to do something social" – with social impact. Schuylar Chapin, former New York City Commissioner of Cultural Affairs for New York City, organized an event wherein students were bussed into the NYTB studios for classes. After that, Byer realized that she wanted it to be more than a one-off event. She wanted NYTB to offer more lasting measures for students like these, such as tuition scholarships for classes at the company's school. Once that came together, LIFT was born.
Byer is clear about the program's main focus and goals. "It's not so much about making dancers, although it does create some dancers, and they do need some natural ability [to participate in the program]. It's really about breaking the cycle, [building] work ethic and setting kids up for success."
LIFT's approach to that end is a lot offered and a lot expected. The training is rigorous, technical and classical (in the Cecchetti methodology). Students are responsible for maintaining their dance attire and showing up to class appropriately dressed – and must observe proper class etiquette overall.
There's direct evidence that this approach is fruitful: various choreographers and companies will cast LIFT students because they're known for their professionalism, ability to pick up choreography quickly and accurately, and commendable artistry. Other proof in the pudding, as the saying goes, is the careers of LIFT alumni in and out of the arts. Alumnus Victor Abreu is now dancing in the corps of New York City Ballet. Another performed in Billy Elliot on Broadway, cast at nine years old, and yet another performed at the Manhattan Theater Club.
Such successes of LIFT alumni reach beyond dance as well. One alumna, despite a notably disadvantaged background, just joined the Secret Service. Another was living in a battered women's shelter at one point but now has a commendable career in finance. That reinforces Byer's assertion that LIFT cultivates strengths far beyond dance: work ethic, personal agency and vision for something bigger than what they currently know.
That's not to say that the school cultivates a competitive, unforgiving atmosphere. To the contrary, LIFT also works by a mindset of inclusivity toward all sorts of students. "It's not the survival of the fittest; sometimes the child without the 'best' body will develop into a great artist. [We teach by] addressing 'flaws' and giving individual corrections," Byer notes.
In fact, Byer describes LIFT training as highly "individualized" overall. She believes that's at least in part possible because of the school's relatively small size. "Small can mean different things to different people," she affirms. To some, it can be positive because it can facilitate that more personalized instruction.
Overall, as she continues her work directing NYTB's educational programming, she's hoping that it "will continue with its serious training and producing work for NYTB and other companies." If it's working, why change it, one could argue! "There's been a ton of successes, and failures; it's both," Byer does also note. Every organization can refine their work and serve in a stronger, more beneficial way, given time and experience – and all signs point to that NYTB is no different.
The company is shifting course in leadership, yet there's no sign of that sustained commitment to the mission stopping – which includes being forward-thinking and refining what they do as they learn and grow. The result of that is all the greater potential for more people who otherwise wouldn't have experienced the magic of dance – both general audience members and children – having their lives impacted for the better.
For more information on New York Theatre Ballet's LIFT Program, visit nytb.org/outreach-and-education/lift.
By Kathryn Boland of Dance Informa.