If you're a dance artist working in the New York City area, chances are that you've been to or at least heard of Arts On Site. Here, we speak with Arts On Site Executive Director Chelsea Ainsworth to learn more about the organization, its inspiring mission and upcoming chances to engage.
What is Arts On Site's origin story?
"Arts On Site began as an event to showcase artists. The event was an initiative from professional artists Chelsea Ainsworth, Kyle Netzeband and Adrian Rosas, to connect artists from multiple art forms. As the event grew, a diverse community of artists sprung up around it, and the concept for Arts On Site was born.
In 2016, we established Arts On Site NYC as a nonprofit organization to support the development of artists and community collaboration. With the support of a team of volunteer artists, we opened up two studio spaces in the East Village to offer affordable studio rentals and host community events. In 2017, Kyle and I purchased 20 acres of land in upstate New York to begin construction of AOS R&R. In 2018, we launched the Artist R&R Residency Program, offering artists a week-long residency to develop new works of art. In 2020, Arts On Site became a women-led organization. In 2021, we renovated Studio 3R into a performance venue to offer artists a space to produce new works."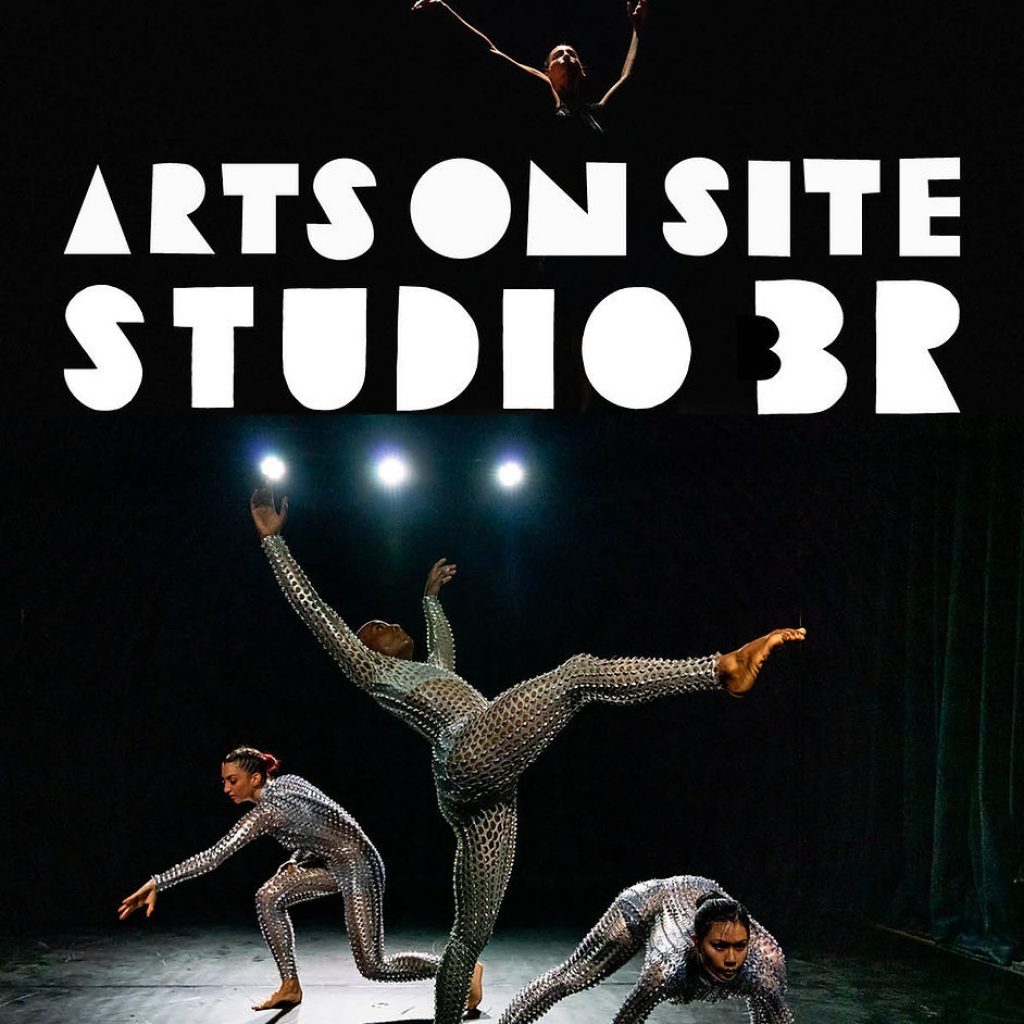 How has Arts On Site's mission evolved or developed since day one?
"From day one, Arts On Site has always been about supporting artists and building community. Our focus has shifted recently to presenting underrepresented artists by initiating a festival series called 'Arts In Sight' for these artists to be seen. In the coming year, 2022, we are running four festivals: AAPI Festival, BIPOC Festival, Women's Choreography Festival and Criminal Queerness Festival. We are partnering with other organizations to make this all possible."
What are some highlight events and accomplishments from Arts On Site's history?
"A highlight event was bringing live programming back after the pandemic with Arts On The Roof. We were able to present music and dance on the roof at a time when it wasn't safe to be inside. That was a pivotal moment for Arts On Site. We realized it wasn't about what we couldn't do; it was about what we could do!"
How did the COVID-19 pandemic affect Arts On Site, and how did the company bounce back stronger than ever?
"As you are aware, the COVID-19 pandemic has been a challenging time for artists, nonprofits and all arts-related occupations. Arts On Site has continued to find creative solutions to the myriad of obstacles that have been presented by supporting artists through residency opportunities, and both live and virtual performances, all while adapting and following all COVID protocols to keep our community safe. Since March 2020, we have hosted hundreds of NYC Residencies, 13 Virtual Performance Party Events, 10 Arts On The Roof Events and over 400 in-person events. We recently built a new performance space and are hosting artists every Thursday through Saturday.
Arts On Site is resilient because we believe in our community. We are supporting artists and are supported by those artists. COVID taught us that we will come back the way that our community needs us to. We will be the space that our artists need to create inside of, and we will present work that is of the time. This is how we came back even stronger, with the force of our community."
Can you tell us a little bit about the artist residency program? Is there an application process? How does the residency fit in with Arts On Site's Manhattan location?
"AOS R&R is a retreat center in the Shawangunk Mountains where we provide artists with uninhibited creative space to focus on developing new works. There is no application process; rather, we ask artists to reach out by emailing aosretreat@gmail.com. Artists can come upstate for one week at no cost, and exchange a few hours of work around the property for free accommodations and studio space. Arts On Site NYC and AOS R&R cultivate creative spaces to support artists and encourage community collaboration. With performances in NYC and the Artist R&R Residency Program in upstate NY, Arts On Site is able to provide artists with an expanse of opportunities for artistic development."
What about your logo, 'The Beating Heart'? Where did that originate, and how does it encompass your organization's mission?
"The beating heart represents a community of artists willing to tear their heart from their chest and share their beating heart with others. It represents a community that supports artistic expression and the development of new creative ideas. The logo was designed by Kyle Netzeband."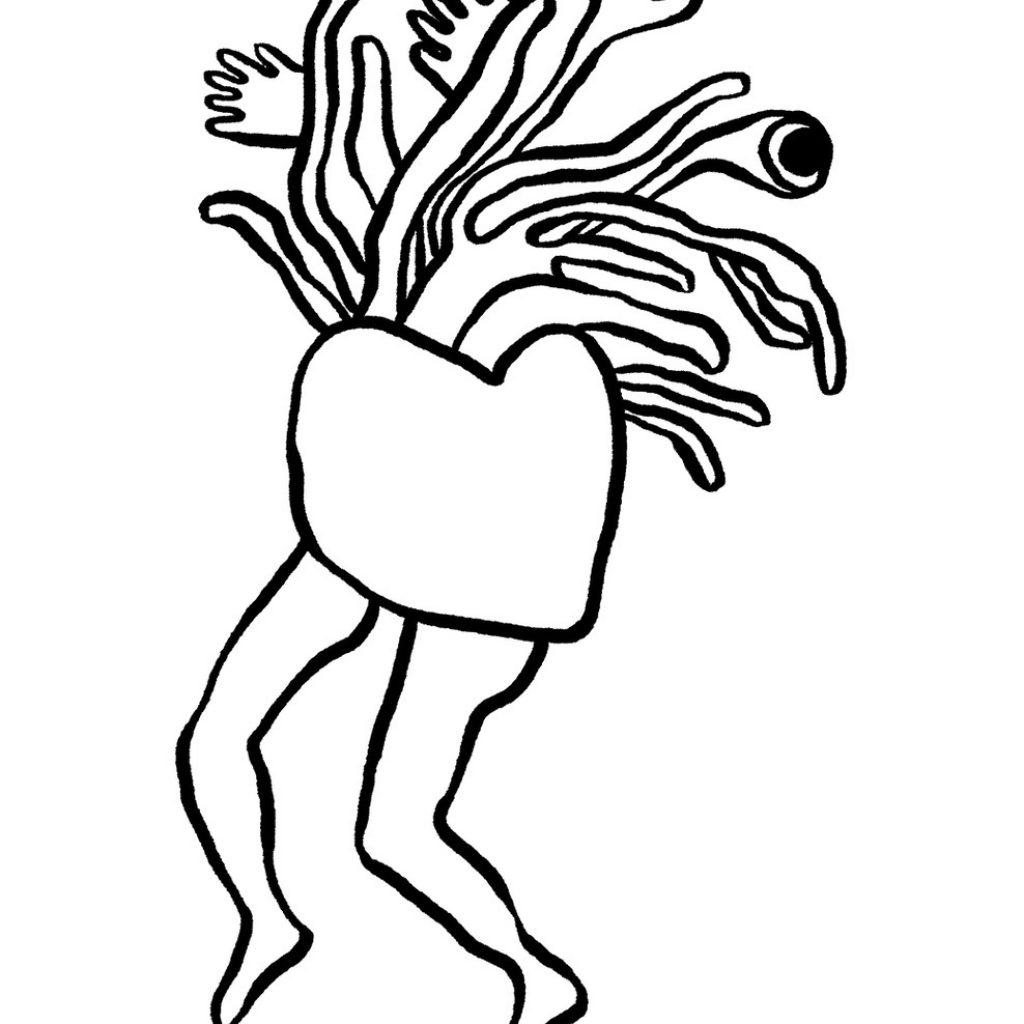 How important is it that the organization is women-led? Was this always built into your mission, or did it evolve naturally?
"Arts On Site is run by a team of incredible women. This evolved naturally. We realized one day that AOS was surrounded by strong female leaders, and we moved in that direction because it was already happening!"
What's next for Arts On Site? Are there any big plans in the works you'd like to share about?
"Yes! AOS just launched Arts In Sight to host a festival every month by 2030. Over the next nine years, we will support other artists who identify as being of a minority based on gender, age, ethnicity, economic status, physical disabilities or sexual orientation. In 2022, we are hosting four festivals with the addition of the Criminal Queerness Festival co-curated by National Queer Theater. This series of festivals celebrates the rich dimensions of diversity and ensures the inclusion of marginalized voices in NYC.
Stay tuned for all of our programming. Every Thursday through Sunday, we have shows in our new performance space, Studio 3R!"
For more information on Arts On Site, visit www.artsonsite.org.
By Charly Santagado of Dance Informa.