Filmmaker, choreographer, ballerina and Scottish Dance champion Laura Carruthers leads world class performing artists in the new performing arts film, Grace Fury. The feature film travels the elements of her personal story as an artist on a breathtaking flight of dynamic choreography, cinematography, realization and resolve.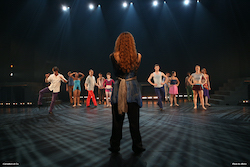 A reflection of Carruthers' years of pioneering in the arts, Grace Fury speaks both poetically and candidly to the challenges of building independent projects, outside, between and across domains – as a woman – shouldering her homage to the classical and Celtic dance traditions, yet bound to move hearts and minds to a new point of shared calling…of greater freedom and connection. The fighting, free spirit of her dance and message is evident in this exuberant, inspirational and thoughtfully crafted performing arts film.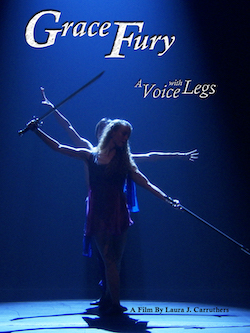 "Ancient symbol, visual metaphors and fictional action from my earliest short films are incorporated to give Grace Fury depth, mystery and character, to authenticate my artistic 'evolution' from remote, rugged foundation to destination," Carruthers says. "The brainchild of my own 'fire and grace' over the years, she speaks to the little guy or gal of modest, middle class means, with well-developed, long-tested ambition and the resolve to 'make it' – true. As such, Grace Fury is a tribute to the ongoing struggle and real success of all who still believe a person's unique experience, complexity and integrative/creative powers of mind and craft are the stuff of professional art – honest, mindful explorations and expressions, vital to our collective progress and well-being. I hope others will join me in her message of grace, hope and faith."  
The 76-minute performing arts film will release on VOD on April 20. You can pre-order Grace Fury now, for rental for $2.99 or purchase for $9.99. For more information, visit vimeo.com/ondemand/gracefury.