Steps on Broadway, the internationally recognized dance training center now in its 41st year, announced the establishment of The Carol Paumgarten Fund for Steps on Broadway, to commemorate the legacy of its founder, Carol Paumgarten, who passed away in September.
"We're thrilled to honor Carol in this way," said Executive Director Joe Lanteri. "Steps is the embodiment of her passionate, gracious and indomitable spirit. Because of her, Steps is a place where dancers – from the novice to the professional – gather, train, rehearse and dream. Now, we can ensure that more dancers than ever will have access to the high quality training we offer."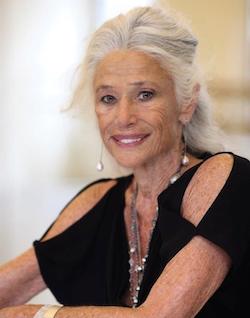 The Fund, administered by Unique Projects, Inc., will, among other initiatives, provide support for Steps' Scholarship and Financial Aid Program. Scholarships and awards are provided to deserving students based on merit. In addition, financial aid is provided to deserving families to ensure that there are no financial obstacles to dance training at Steps.
To kick off the Fund, an anonymous donor has pledged to match all donations up to $50,000, offering others the opportunity to double their gift. "We are incredibly grateful to this donor, who shares in our vision that training at Steps should be available to as many dancers as possible," noted Managing Director Jameson Gilpatrick.
Individuals interested in learning more should visit www.stepsnyc.com/support.