In the face of the challenges we've all experienced over the past year, we've had to adapt, rethink and overcome. That's where Só Dança's new fitness line comes in. From leggings to bra tops to lightweight vests and jackets, this collection has so much to offer to dancers and non-dancers alike!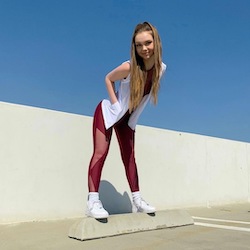 Dedicated to the women who are committed to self-love and growth, Só Dança has developed this line to support healthy daily practices that enable us to find balance between mind and body in style. With trendy color palettes, flattering seams and straps, and high quality material, Só Dança wants to support you in the journey to being your best self! Here are some of our favorites in the new fitness collection.
Move and feel great in the Unstoppable Vest
This full zip vest comes in black, white and pink. With a sports mesh front and pockets, not only is it lightweight, practical and stylish, but it makes for a great pairing with your favorite bra tops or a cute little turtleneck underneath! Collect every color – you won't regret it.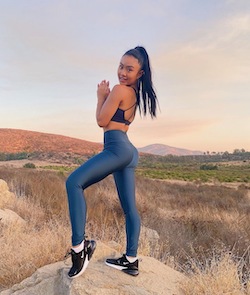 Supportive, flattering and stylish: Strappy Bra Top
A new take on the classic, this supportive bra top comes in black, navy blue and pink. With a soft dip in front and an open back, your body will thank you for the flattering flair.
An instant fave: Bend and Snap Leggings
Need we say more? Not only are these leggings beyond comfortable, but they also offer completely unrestricted movement and weightless coverage. Whether in black or navy blue, no worries about anything showing through. Plus, these babies add a subtle sheen to your look that can power you through the most challenging classes and workouts.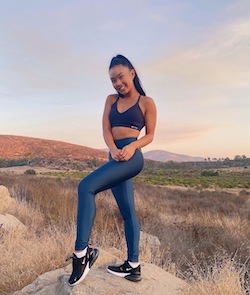 P.S. The three pieces above make for a show-stopping outfit!
Exude confidence and strength in the Warrior Vibes Crop Top
This V-front mesh crop top offers the perfect mix of chest support and sass. With a completely mesh back and mesh V in front, you can show off your body with confidence. The top comes in burgundy, mauve and black – everyone's favorite palette!
Beyond the Studio Jacket: Wear it around the clock
True as its name sounds, this "dark night" colored jacket can accompany you both in and out of the studio. With insanely soft fabric featuring soft ridges and a lightweight hood, this little number is fitted but not tight and provides the extra texture your outfit needs.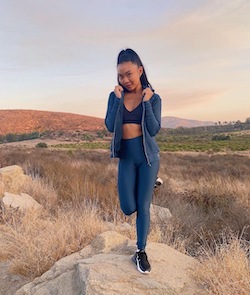 Move freely with the Free-to-Be Bra Top
Ooh she's strappy! Available in pink, burgundy and black, this bra top with its crossed straps that adorn the upper back offers the delicate/durable balance we've all been searching for.
For these looks and more, head to www.sodanca.com/fitness.html.
By Charly Santagado of Dance Informa.