Dance Informa had the chance to talk with the one and only Lee Gumbs, whose dance photography has long been making a splash on Instagram and other social media outlets. From his dance career to his most memorable shoots to his photography dreams, Gumbs generously shared his story and passion with us.
Can you tell us about your background in dance? How did you get started, what are you up to now, and what were the most important things that happened in between?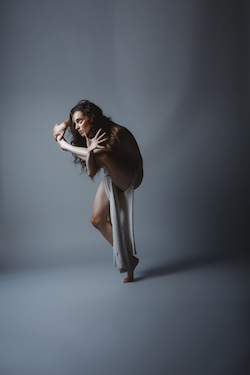 "I was born in St. Thomas in the Virgin Islands, and my mom put me into tap and acro classes when I was six. We moved to Orlando, Florida, when I was eight where a studio owner gave me a scholarship on the condition that I took ballet and jazz in addition to tap, both of which I quickly fell in love with. After that, I lived the competition and convention lifestyle, winning national titles at West Coast Dance Explosion and Break the Floor competitions.
After graduating high school, I spent a semester at Marymount Manhattan College and planned to go on tour with Bad Boys of Ballet and then return to school. Instead, I ended up touring for six years, during which time I moved to L.A. Once I finished touring, I started shooting more consistently and had the opportunity to work commercial dance jobs as well. I've danced in around two to three commercial jobs a year, including in the Oscars, in a Beyoncé music video and with Gwen Stefani.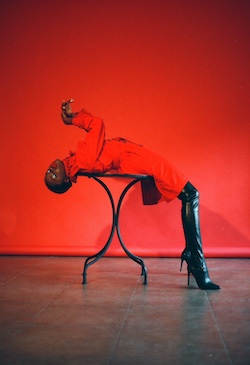 Now, my agents know that photography is my main focus, so they understand when I turn down auditions. Whenever I'm offered a direct booking opportunity, though, I always say yes because I still love dancing and performing."
When did you first get into photography? Has it always been dance photography, or did your passions for dance and photography start separately and merge later on?
"I got my first camera at 16. My high school had an incredible yearbook staff that often won national awards, and some upperclassmen introduced me to photography and photoshop. There was no way to filter photos directly through your phone back then, so I learned to edit things manually. For years, all my photography experience came from shooting friends from my school and dance studio. I started charging $50 to take senior pictures for classmates. I guess I was a little bit of an entrepreneur even then."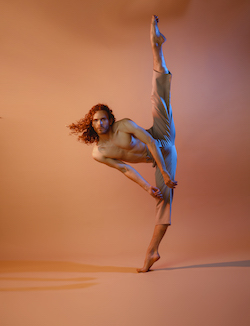 How do you get gigs now?
"All of my gigs have pretty much always come from word-of-mouth and people seeing my work on Instagram and my website. It was a slow build that didn't need to be rushed because I had money from touring, which was pretty consistent."
What does it take to be a good dance photographer?
"The most important skill for dance photography is an understanding of timing. When trying to capture a still image of a moving thing, you have to be aware of what you want the pose to look like and anticipate when it will happen. Being a dancer has helped me understand what photos should look like and enables me to critique dancers I'm working with. I can say to them, 'Hey your front foot is a little sickled,' or 'Can you straighten that front leg a little more?'"
What are the most rewarding moments you experience as a dance photographer?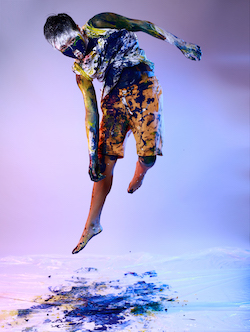 "I feel happiest when I manage to take a photo that I've never seen anything like before. I'm constantly searching for something super original that hasn't been influenced by anything. I also love that I get to meet so many different dancers. I've met tons of incredible people whom I wouldn't have met without photography. Spending time with dancers one-on-one lets me really learn about them, and sometimes forge lasting connections."
How do you make all the dancers you shoot look so cool? What is the role of fashion in your work?
"I love fashion. The supermodels, the runway shows, all of it! I'm very interested in meshing dance photography and fashion. I prefer my clients to bring cool pieces to shoot in rather than a leotard or shorts and a bra top. I've found that streetwear can really elevate a photo, and when booking a shoot, I tell my clients to look at my page for inspiration if they're stuck. I also tell them to bring options. I'm always happy to help them decide, and enjoy putting outfits together. I've had many dancers say, 'Oh my god, I would've never thought to put those two pieces together.'"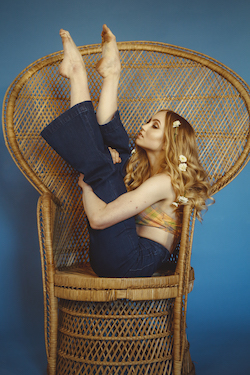 What makes a shoot successful? What are some standout shoots that have stayed with you?
"My favorite shoots are always the most collaborative. I usually have a dancer just start trying stuff, and then I build off of what I like, thinking of ways to make their poses more abstract or complex. I'll say things like, 'Do that, but in forced arch,' or 'Do that, but fall out of it.' I generally try to capture movement, rather than shooting poses that look overly placed. I want things to look off balance, and more artistic than dancey per say.
A lot of clients expect me to use them as a rag doll, and put them in an exact position, which can be frustrating. Since I'm shooting all the time, it's more difficult to stay original and fresh. Clients who come in knowing what they're good at and ready to step out of their comfort zone get the best shots, and are the most fun to work with.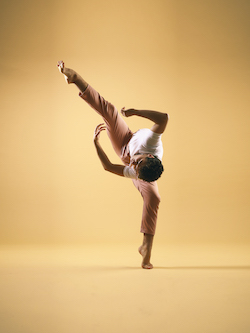 One standout shoot was with Emma Portner a few years ago. She had really cool pieces that she brought from a designer she was friends with, and a dope makeup artist to do abstract makeup. She's a performer and super committed. You don't have to push people like that to go out of their comfort zone because they're already in that place. I also always love working with Nick Lanzisera. He has long legs, pretty feet and a calm demeanor, and he's really great at making unique, abstract shapes with his body. Other standouts are Holden Maples (incredible facility, committed, can throw his body into crazy shapes), Lucy Vallely (stunning, innovative poses, beautiful feet) and Sean Lou (does research beforehand and comes with an idea he wants to shoot rather than asking, 'What do you want to do?')."
How has the COVID-19 pandemic affected your dance photography work? I've seen other photographers doing virtual shoots. Have you experimented with that at all?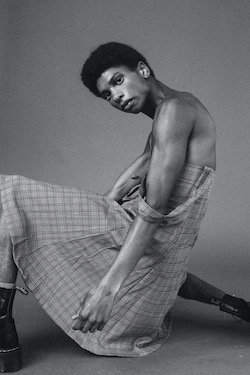 "As for most people in the entertainment industry, March-August 2020 felt like a ghost town. I actually enjoyed the break, though. It gave me time to rejuvenate and get inspired again. I haven't done any virtual shoots, though I have nothing against them in theory. I just haven't felt drawn to them. Trying to direct through a phone or computer screen with low camera quality has seemed like more of a hassle than it's worth for me, but I commend other photographers who have gone that route."
What are your goals with dance photography going forward? What's next?
"I feel ready to start shooting some larger campaigns. You know those huge NYC billboards for Capezio and Bloch? I'd love to have my photography featured on that large a scale."
You can follow Lee Gumbs on Instagram: @leegumbsphotography.
By Charly Santagado of Dance Informa.