National Coming Out Day is this October 11, and Dance Informa sat down with nationally recognized topic expert, motivator, author and therapist John Sovec about National Coming Out Day, as well as how we can best support our LGBTQ+ dancers. As a member of the queer community and a former dancer (Disney, national tours of The Wizard of Oz and The Music Man, numerous projects for film and TV, and a myriad of industrial shows), Sovec shares his professional and personal insights.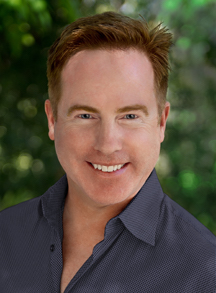 We have such a large LGBTQ+ community within dance. Could you start us off with a little about the history of this day?
"The first National Coming Out Day was in 1988. That makes this year our 32nd National Coming Out Day. It was founded in response to the 1987 National March on Washington for Lesbian and Gay Rights that happened the year before. This was put together as the means to continue celebrating and recognizing the importance of national LGBTQ identity and visibility, just a really powerful way for us as members of the queer community to be seen. To strengthen the story of our community, but also to support people who were still in the process of coming to terms with their identity, and have them be represented."
Why do you think having a day dedicated to that is so important, and to continue it now?
"I think that point of visibility for LGBTQ people is key, to be seen as a whole and complete and powerful part of the world we're in. The more people who become aware of what a vibrant queer community is out there, it'll help us to push us against stereotypes and laws and oppressive beliefs that try to keep people locked down. It also expresses how we're part of the culture. We're part of the fabric that makes western society powerful and beautiful. I think it's so important for some kid somewhere who's watching So You Think You Can Dance and seeing Travis Wall perform or choreograph. He's an out and proud gay man. To see that identity, how well it's received, and the power that he brings to his work sets a space where we can say, 'I can be that open, too.'"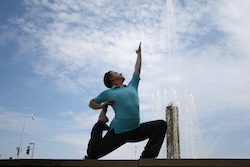 What can dance studios do to support members of all sexual orientations?
"This can be dependent on everyone's individual comfort. But I think seeing representation at your home studio is really important. So if you're a teacher or staff member and you are part of the queer community, be willing to let that identity be known if it feels safe in your community. Be someone who can offer a mentorship, someone to look to as an out and proud LGBTQ person. The other thing that can be done, on a much more subtle level, is to simply put up LGBTQ supportive material that says 'by the way, we are an affirming space.' Whether that's having a rainbow flag in the front window, whether it's having posters of openly LGBTQ dancers like Trey McIntyre, Jeremy McQueen and Sean Dorsey, who is creating a trans-positive company. Participating in the LGBTQ community in their own hometown, being present in pride events or fundraisers. That way, both the kids who identify as heterocentric/cisgender and the ones who identify as queer or trans can all come together and create this beautiful canopy of support and understanding.
I think it's so fascinating. If you look at the history of dance, we as creatives have a huge influence on making change happen in society. We are already the outsiders. We can use this beautiful language of dance to express something to be able to create change in the world. I think every artist has that duty to be part of that creative change, that we can initiate. It's about the music we bring into the process. It's about the fellow artists we collaborate with to create costumes and sets. All that is a big beautiful statement on integrating our LGBTQ identity into the work that we do."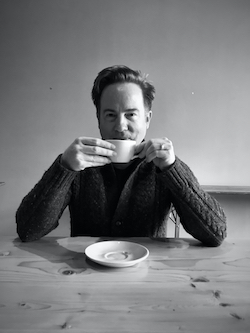 Right. So it's not just about presenting diversity on stage but also the diversity in how we live and work?
"A dance studio often creates the first safe space where a lot of LGBTQ kids can feel at home. That they can come into that studio, and because we're there to dance, to create, to feel, to move, some of that bullying and that fear that exists in the outside world vanishes. And suddenly we're in this space where our expressiveness is celebrated. Where we can create friendships that will last a lifetime and support us as we're coming out.
Dance studios become our families. We as studios, as teachers, as fellow dancers, can create a safe space where people of all different shapes, sizes, colors, sexual orientations, gender identities can come together and feel loved and be loving. This may be the only safe space they experience throughout the course of their day, which makes it really important for studios to be aware of creating that safety on all levels."
For more on John Sovec, visit johnsovec.com. You can also follow him on Facebook and Twitter.
By Holly LaRoche of Dance Informa.