What is dance? "To move to music."
That simple phrase lets us think of dance in many ways. We experience so many different styles, techniques, different meanings and people expressing themselves by moving to music. These incredible differences make dance so universal.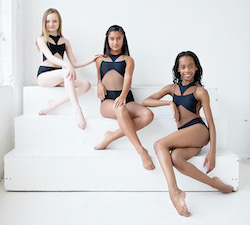 Until recently, the apparel side of dance – especially in the ballet world – spoke almost exclusively to white dancers. Dancewear from tights, leotards, ballet shoes and pointe shoes, catered toward Euro-centric visions of dance and dancers. BIPOC dancers long had to make do with the available options by dying their clothes and shoes to match each dancer's unique skin tone.
Alison Stroming sought to change that landscape when she launched AS Dancewear. A Brazilian-born, NYC-raised dancer, her formative training included top-rated ballet schools nationwide, and she continues on to have a varied and impressive career with several exceptional dance companies, as well as forays into modeling and acting.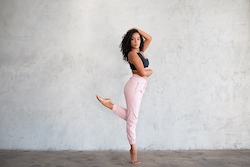 AS Dancewear celebrates the bright cultural elements of Brazil and the rich diversity of the dance world with leotards and other dance items aimed to make each dancer feel their best. One of the more prevalent and difficult needs to serve is that of mesh in leotards – and AS offers several color options, allowing all dancers feel natural in what they wear. As the only female, Black-owned dancewear line operated by a currently working professional dancer, AS Dancewear exemplifies that entrepreneurship and artistry can go together and have an impact on both fields.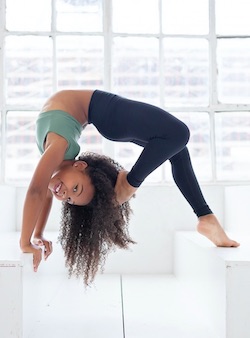 The brand has enjoyed more recognition in recent months since demands to elevate both the voices and businesses of Black artists and entrepreneurship have strengthened nationwide. According to Stroming, "Starting my own business was definitely difficult, and it's so rewarding now to see people appreciate not only my business but also myself as a dancer, entrepreneur and mentor."
Empowering dancers is integral to the mission of AS Dancewear in terms of providing advice and mentorship, in addition to diverse clothing options. Stroming built a mentoring program into the brand to provide the same guidance she received as a young dancer. Giving back is important to Stroming, and she delights seeing her mentees reach their goals. She says, "All my mentees' growth has been incredible to watch, and I am so proud as a mentor to see them all blossoming in to the young, mature women that they are!" Moving forward, AS Dancewear would like to expand the line to offer men's wear, and further develop the mentoring program to include young male dancers.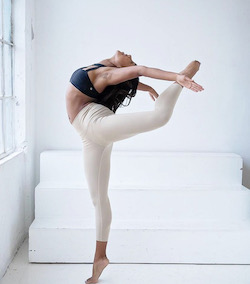 We asked Stroming how she's coping with dance challenges during COVID, and she said she sees the positive, despite the difficulties. "Luckily, there are so many wonderful fitness gurus and ballet companies offering classes on YouTube and social media that I love to participate in! Truly, I am thankful for Zoom and the internet during these challenging times!"
We are, too, and look forward to seeing AS Dancewear gear in the studio as soon as we can!
To shop the collection of AS Dancwear, head to www.asdancewear.com/shop.
By Emily Sarkissian of Dance Informa.