Pietro Pinto, award-winning Italian director, has created a short film, Icarus, starring Angelo Greco, acclaimed Italian dancer and San Francisco Ballet principal.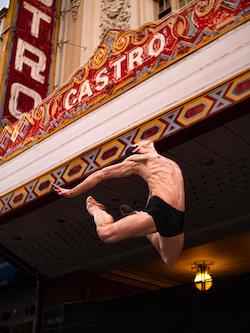 The film portrays the acclaimed Italian dancer coping with his new trapped life during the COVID-19 crisis. It tells a personal story in which the protagonist is a powerless witness of the tragic events unfolding in his native Italy. He is experiencing an unprecedented lockdown of his San Francisco Ballet company. In his dreams, he expresses all of his sorrow dancing under the Golden Gate Bridge. His power and determination over the sky gives eternal hope to those suffering from COVID-19.
However, just as in the Greek myth of Icarus, his dream will not last. This short film is a strong reaction to the new dramatic reality precipitated by COVID-19.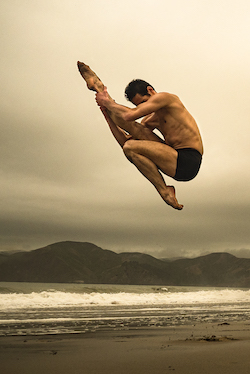 Icarus Short Film includes photography by Daniel Miramontes, a premier LA photographer, and was sponsored in large part due to Isobel Russell, Mike Vanni and Lisa Giannone.
Funds will be used for production and post-production purposes: renting equipment (camera, lenses, filters, lights), hiring essential crew and cast, editing, color correction, marketing, and festival distribution.
For a promo of Icarus, head to vimeo.com/420616733/0375de4bb3, and for its GoFundMe page, click here.