When she first created PRAXISPACE in 2019, choreographer Alexandra Beller had no idea how important her creation would become in early 2020. As the world has shifted focus to electronic communications, dancemakers and choreographers worldwide have sought new ways to connect and stay motivated to create. Already a thriving community, PRAXISPACE fills that connective and creative void more than ever.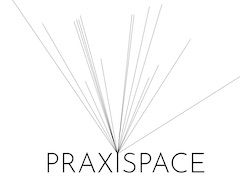 PRAXISPACE officially launched in 2019, attracting dancers, choreographers and collaborators, and inviting them to participate in conversation, activity, readings, creativity, sharing and critique. Each month, veteran dance artist Beller crafts and shares a thoughtful essay in response to art-making, dance, self and the world around us. Meant to stimulate creative thinking, action and conversation among PRAXISPACE members, these monthly essays are often followed by a "score" with prompts and suggestions for movement exploration and development.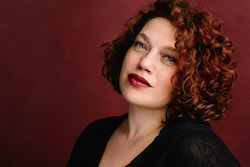 Members on the platform create profiles and post comments and videos of their work, meeting one another virtually as often as they'd like, regardless of their resident time zone. PRAXISPACE membership includes peer interaction and provides a safe creative space to share ideas, create in a collective way and participate in discussion.
On the PRAXISPACE platform, members can share work with others and receive peer-to-peer feedback, receive a monthly newsletter, receive a score related to the months' topic that is meant as a creative prompt/challenge, have a profile viewable by other members, gain access to a database of curated articles and videos, be a part of community discussions, and can opt to receive one feedback session per month.
Membership for PRAXISPACE is currently offered at $50 for three months of access (regularly $40/month), or free for those with financial instability. praxispace.com.