There is a vast amount of dance styles that make up the wonderful dance community that we see today. Within those dance styles are various categories that branch off, sometimes making a completely new and innovative style all together. While it is wonderful to see how dance styles have evolved, it is also important to keep the dance community strong as well as supportive of one another. Tap is no different in many respects, but there have been differences when it comes to "Broadway" tap as opposed to "Hoofing." While everyone has a preference within what style they want to learn, how is it possible to embrace each style of tap without keeping them separate? Common Ground, created by Justin Boccitto, was the bridge needed to fill in the gap between the tap community. Dance Informa talks to Boccitto and co-creator Germaine Salsberg about what sparked the idea of Common Ground.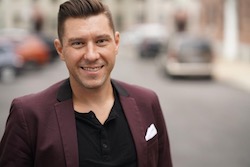 "Growing up in the dance industry 20 years ago, I felt a little out of place when it came to the tap community," Boccitto reveals. "I was in musical theater but also had a love for hoofing and 'rhythm' tap. I felt there was a divide between the Broadway tappers and the 'rhythm' tappers. Common Ground was a way of getting everyone on the same playing field."
Salsberg adds, "For a long time, in the '80s and '90s, tap seemed very divided into camps — 'rhythm' and 'Broadway'. We have now reached a stage in this art form when the boundaries are blurred. Tap is in revivals done in a traditional style, new shows done in a new way, at the Joyce Theater, New York City Center and touring the country. It is in the clubs like Birdland. There is no one way of tap dancing, and we wanted to find, literally, the 'Common Ground' of all of it and offer it to tap dancers to grow their own identity in a terrific atmosphere."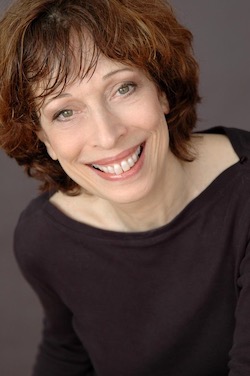 With a sound idea in place, Common Ground began to make waves by creating an environment where tap dancers could find their voice as a tap artist, which served as a great importance for Boccitto. Common Ground also served as a way for Boccitto and Salsberg to foster an atmosphere where people were greeted in an informal setting where wine and snacks are served after class for an opportunity to chat and exchange ideas, information or simply to meet people. After hitting the drawing board, the next focus was for Common Ground to be up and running.
"Basically, I just started with creating an Instagram page, as you do, and then reached out to my friend, Danielle Hernandez, who runs Redo U Media Design," shares Boccitto. "Danielle was instrumental in creating a brand for Common Ground. We also utilized my theatre company, Group Theatre Too, to handle the business elements of running something like this. Then it was all about word of mouth. We just started talking about it in our circles, which, fortunately, there are a lot of different ones."
To add to the spirit of getting Common Ground up and running, Salsberg and Boccitto were fortunate to have teacher colleagues who were supportive in mentioning their project to students and friends in the tap world.
"Our first 'class' in December of 2019, was referred to as a 'kick off class'," Boccitto says. "We had six of our faculty all teach during a 90-minute period. This allowed students to get a little taste of each of their perspectives."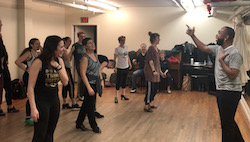 From then on, Common Ground hit the ground running while trying to reach those in the tap community who were up for a challenge with a relaxed atmosphere that was welcoming to various styles who all share the same love for such a great art form.
"Common Ground strives to reach tap dancers who are at minimum of an advanced beginner level and beyond who can cope with a challenge," says Salsberg. "We want to reach tap dancers of all styles. We have Broadway dancers alongside concert tap dancers, alongside improvisors and many students who want an alternative to the open class."
In agreement, Boccitto adds, "I would also say the demographic is dancers who are looking for a new atmosphere to feel challenged but also part of a community. A place where people look forward to working hard but also reconnecting with fellow artists they haven't seen. One of our Common Ground regulars referred to it as 'the Fight Club of tap dance'."
Every great project must have a strong team behind it, and Common Ground is equipped with an amazing lineup of artists and teachers who have contributed in addition to Salsberg and Boccitto. The faculty includes Jason Bernard, Andrew Black, April Cook, Gwen Potter, Lisa LaTouche, DeWitt Fleming and Aaron Tolson. Potter has served as a quintessential person in Common Ground's creation, according to Boccitto, as her insight helped push him to reach out to Salsberg about creating the new Common Ground setting.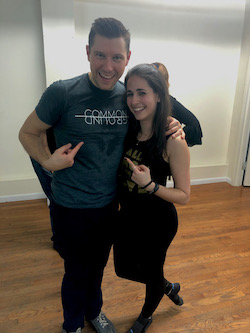 The impact that Common Ground has made on the tap community thus far has shown great promise in shedding new light on the tap community as shown by the countless students who have continuously come to class for the new challenge that awaits them.
Nicole Weitzman, a regular at Common Ground, says, "One of my favorite things about Common Ground is that, in addition to learning from so many wonderful teachers, I feel like I'm forming relationships and making genuine connections with this community. Justin and Germaine have created a true safe space to explore different styles and enhance my skills in an art form that I love so much!"
"Common Ground has given me a community that makes me love tapping even more than I already had," says Pamela Shapiro, another Common Ground regular. "It's often hard to find an environment that's accepting of tappers of all levels and styles, but Common Ground is true to its name."
While Common Ground has already established itself as a known tap venue in New York, and has made a major impact on the tap community, there is so much more that the future will hold as more tappers flock to this program. Expansion is certainly one goal for Common Ground, along with other ideas on how to reach tappers across the country.
Boccitto says, "I just love the idea of putting Common Ground in other cities and giving dancers who might feel a little lost in the community a place to find their voice and feel part of a family regardless of their style. It dissolves all labels and unites us in the true joy of sharing of the art form."
For more information on Common Ground, head to www.grouptheatretoo.org/commonground.
By Monique George of Dance Informa.