As business owners in the dance industry, we are all experiencing uncertainty amidst this global pandemic. Studios, dancewear brands, competitions and convention companies are all struggling with unexpected closures, poor sales and event cancellations. Liz Nieves, founder and owner of U.S. dancewear brand Ilogear, has some tips for coping during times of crisis.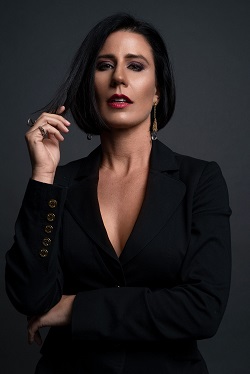 #1. Accept that some things are beyond our control.
"I think right now, what we're all facing as business owners is a situation where previously – whether it was good or bad – it was a known situation," Nieves says. "And right now, we're dealing with an unknown, and a very uncertain one. So, my first titbit is acceptance. If you fight it, it doesn't give you room to think, or energy to focus on what to do. When you accept a situation, bad or good, it allows you to calm down and have room to problem solve and maintain a more positive outlook."
#2. Shift your focus.
"What we should be doing as business owners is figuring out a way to pivot," Nieves suggests. "Pivoting isn't a massive change or reworking of your current business; pivoting is just a shift. It's saying to yourself, 'Okay, I've been doing this until now, and this works fine, but the rules have changed, so I have to change.' The first thing is to start asking questions, such as, 'What can we do to stay connected, contribute in a positive way, and how can I help my clients through this?' The more you ask questions, the better your questioning becomes, and you will receive better answers. Find what your customers' needs are currently, and figure out how to fill that need within your business capacity."
#3. Figure out how to help your clients.
"One of the first questions we asked ourselves, during a brainstorming session, was, 'How can we serve our wholesale studio clientele better?'" Nieves explains. "That's how our Affiliate Program came about. The idea stemmed from thinking about being 'Go Givers' and trying to implement something that we can all share, while generating income. Then on the retail end, we came up with our Dancer's Survival Box. How can we serve these parents and kids who are seriously missing their friends, teachers and overall way of life? These are kids who have spent countless hours getting ready for competition and now have to stay home and shift to a purely online connection. Our Dancer's Survival Box is a great way to have parents reward their kids during this time. It includes our New Collection Leo – not available anywhere else – T'spheres, and lots of other goodies for them to feel motivated and hopeful."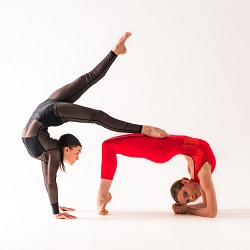 #4. Don't be afraid of a side hustle.
"I bet last year if someone said you would be teaching five to 10 classes a day online, you would have said, 'Yeah right, with what time?'" Nieves says. "And now, within two or three weeks, you've made it happen. That is a perfect way to pivot. It is also what I call a side hustle. It allows you to continue to generate income during this time, but just as important, now the infrastructure is there for an additional revenue stream in the future. For retail brick and mortar store owners, they can offer coupons or prizes for future sales that will guarantee clients will come in as soon as they open back up. They can host wine and cheese Zoom meetings with moms to pass the time, maintain community and answer questions they may have about any of the products they carry. Don't be afraid to find a side hustle!"
#5. Choose your mindset.
"A big part of all of this is your mindset," Nieves says. "I could sit here and get upset and fearful at the situation, but that's not going to help me, or anyone. So, I am choosing, and it's a very conscious choice, to not give into that train of thoughts and emotions. And I'm not talking about 'positive thinking'; I've never been one to care much for that phrase. I'm talking about a choice we have to catch ourselves, right at that moment when we are having those negative feelings and emotions and say, 'Wait, let me not go there. Let me take a few deep breaths, let me be grateful.' Once you begin to choose those positive emotions, especially gratefulness, you will experience immediate relief, and your heart will be happier, your actions will be better, and those around you will see and feel it."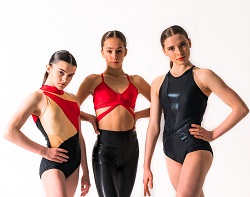 #6. Take positive action.
"I really believe that the cure for a bad moment is movement," Nieves shares. "Choosing to move your body, by way of dancing, running, working out or taking a walk will automatically put you in a better state of mind. During this down time, investing in your education by way of reading, writing or online courses will give you meaning. Another idea is to find a way to serve others. When you take the focus off yourself and put it into those who are in greater need, you will experience immediate gratitude. Finding out how you can serve your community in any way will give you purpose and fulfillment."
#7. Don't let fear get in the way.
"As entrepreneurs, dealing with obstacles is all we do," Nieves notes. "We deal with struggles weekly. In everything I've ever done, there has always been a 'first time'. The first time for anything comes with fear and what ifs. But if I focus on that, I miss out on the excitement and the opportunities that the 'first time' brings. And this is definitely a 'first time' situation for all of us."
#8. Plan on coming out stronger.
"Everything I mentioned above, I'm personally doing every day to keep the right mindset during this uncertain time we are all facing," Nieves reveals. "I'm choosing an attitude that's going to help me grow, and in turn make my company stronger. I don't plan on coming out of this and going back to where I was; I plan on being stronger and leaping forward with all that I have learned and implemented. No matter what happens, I know we will all rebuild and be better after all of this is over. We will be stronger, more knowledgeable, and have a new perspective on all the different ways we can contribute and create. We are all in this together!"
You can browse Ilogear's collections at www.ilogear.com.
Ilogear's new Affiliate Program offers qualifying studios 5% of all sales purchased under their unique Affiliate Code. For more information, visit ilogear.com.
By Emily Newton-Smith of Dance Informa.