With Christmas and the New Year fast approaching, we thought now would be the perfect opportunity to share all our favourite gift ideas for your dance-obsessed friends and family. With the help of the team at Só Dança, we've put together the perfect holiday gift guide – with a little something for everyone. Happy Holidays!
Winter Warmups
When it's cold outside, keeping muscles warm is a priority for dancers. Warm Ups make a great and thoughtful gift – some of our Só Dança favourites include the Pullover Sweater with Pinch Front, available in four colours, Thigh High Leg Warmers for keeping legs limber, and a stylish Onesie for head-to-toe coziness.
We also love these super cute Warmup Booties, which support both indoor and outdoor wear to protect shoes and help dancers keep warm between classes. They come in three colourways too!
---
A Modern Ballet Look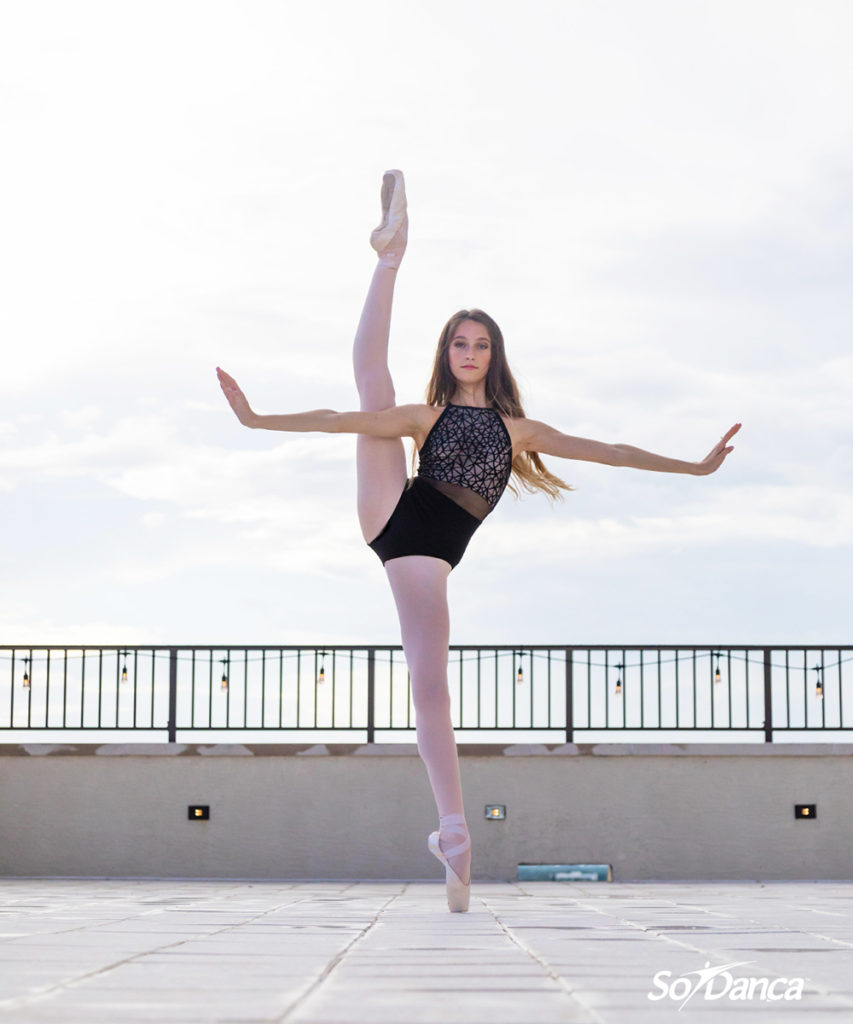 Every dancer needs great quality classwear, and who says it can't be stylish? This stunning outfit features the Adult Camisole Leotard with Web Mesh Overlay. Brianna pairs it with classic Convertible Tights and the new Elektra Pointe Shoe – a pointe shoe for the next generation of ballet dancer. Imagine how excited your special person will be to receive this gorgeous leotard look on Christmas day.
---
Dreamy Lace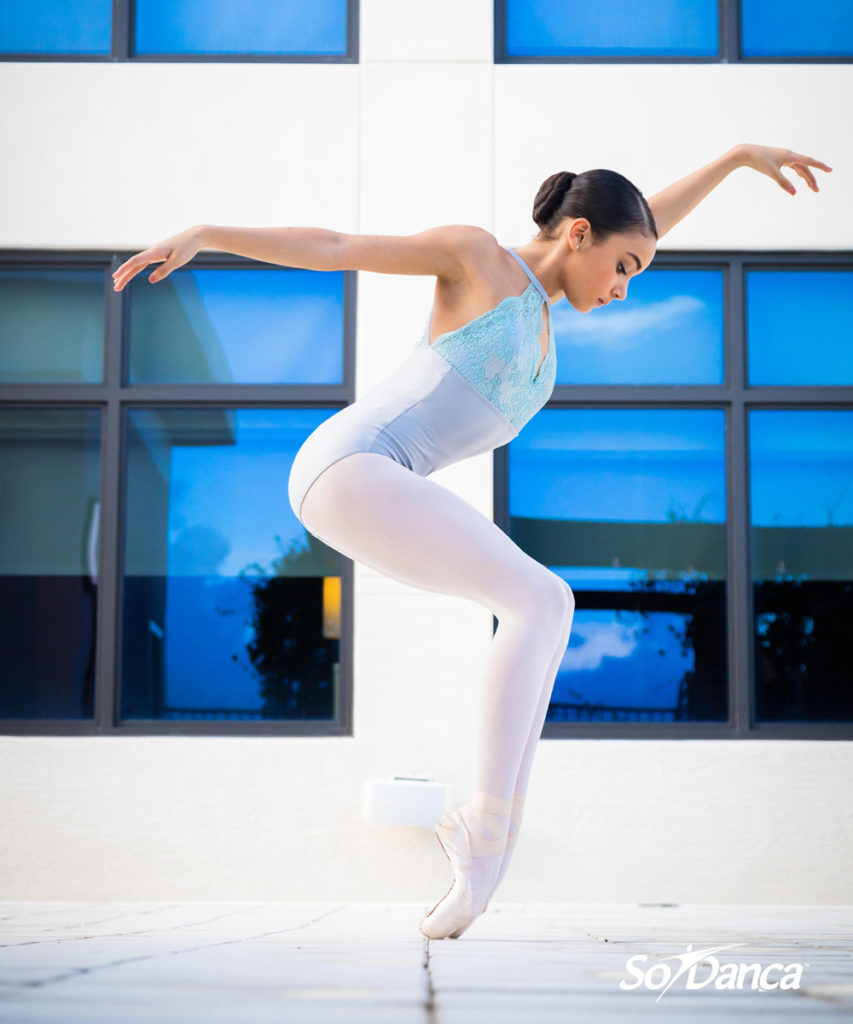 For something a little more whimsical, the lace detail on the Adult Halter Leotard with Key Hole Back makes it a special gift for a ballerina. Noe pairs hers with Convertible Tights and the Claudia Pointe Shoe for a classical look. We also love that removable soft bra-cups in the shelf-lining allow for customized support.
"I love this outfit," says Noe. "This leo is so comfortable, flattering and pretty, and I love how the lace feels a little bit iridescent. It makes me feel beautiful. And of course, I'm never without my Só Dança Claudias. They are so reliable. They are great for any kind of pointework for me, from classical variations to contemporary pointe, they adapt to whatever I need them to do and always look great!"
---
Lisa Howell Books
Lisa Howell is a world renowned physiotherapist, author and speaker who focuses on helping dancers understand their bodies, prevent injuries and enhance their performance. Why not gift your dancer with one of Lisa's books or DVDs – which cover everything from beginner's technique to improving your pointe work.
---
Custom Pro Taps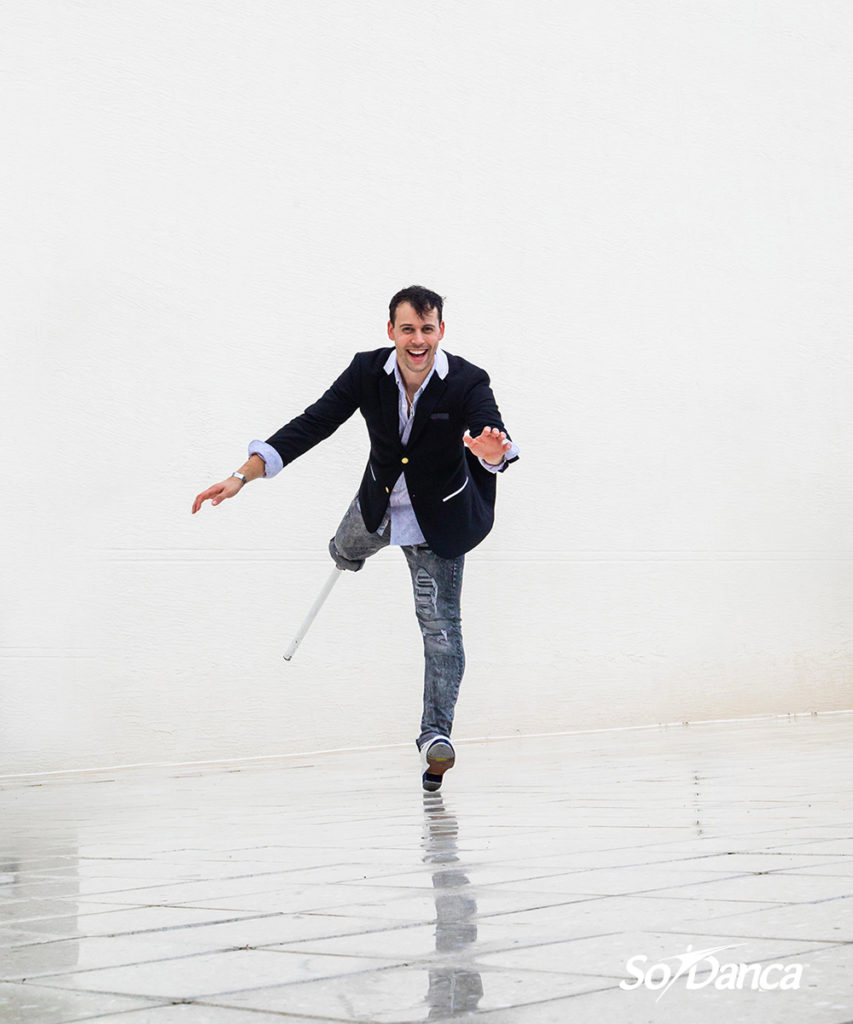 If you know someone who is mad for tap, why not organise a custom tap shoe just for them? Só Dança offer this service – you'll need to speak to their customer service department for special orders – but it's worth it for something so unique. Pictured is Evan Ruggiero, who was diagnosed with Osteosarcoma, a rare bone cancer, while studying Musical Theater at university. The loss of his leg hasn't held him back – he's pictured wearing a combination of his Custom Pro Tap Shoe & his "peg-leg" from A Step Ahead Prosthetics.
---
Pretty Florals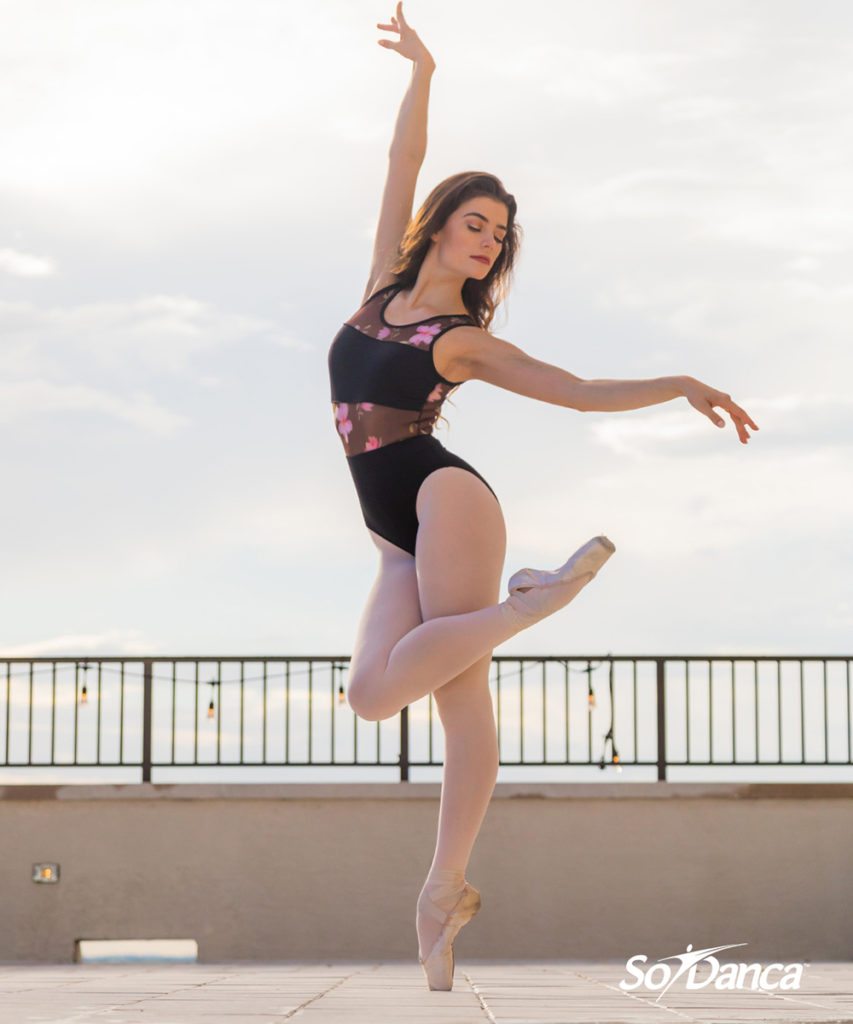 We love the combination of blush pinks and reds against classic black with this Floral Print Leotard, pictured on Brittany Cavaco. It's also available in three other print options – it's hard to choose a favourite! Brittany wears hers with Convertible Tights and the Claudia Pointe Shoe, but you could also add black tights and a skirt for a more contemporary look.
---
Contemporary Separates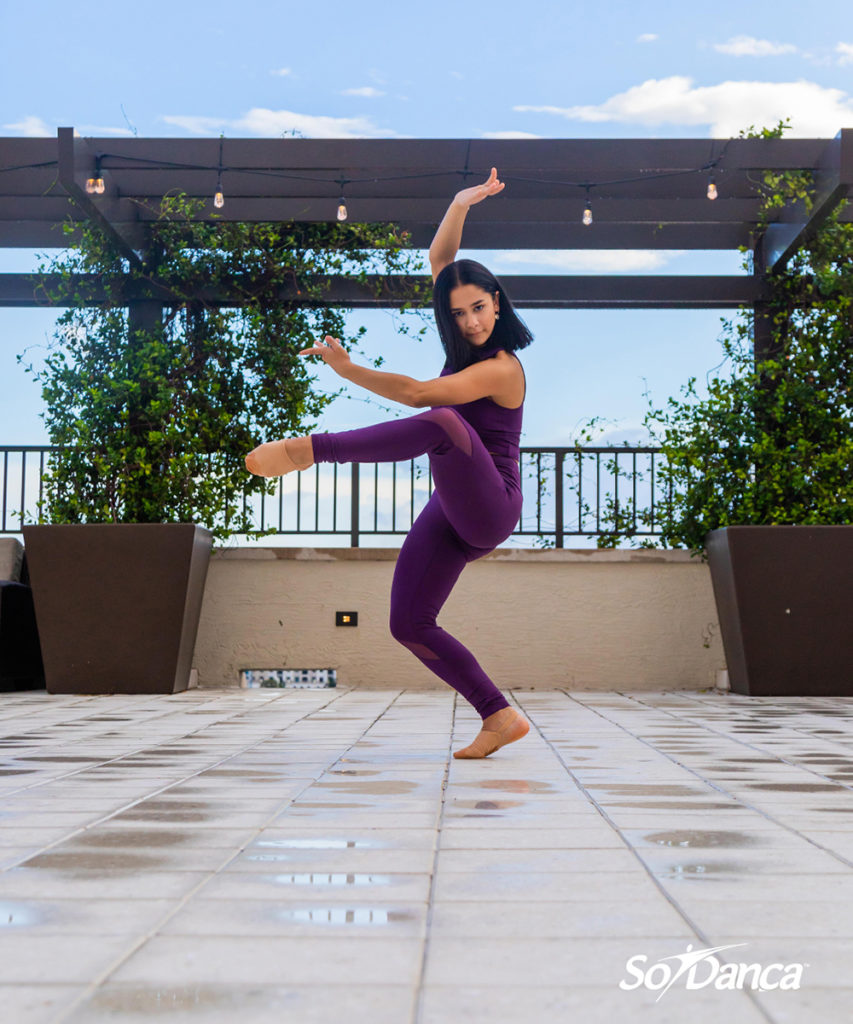 For the jazz or contemporary dancer, or anyone who likes to stay active, these stylish separates are the perfect gift. Victoria is wearing the Mesh Lycra Dance Top and Leggings with Mesh Inserts; the mesh panelling and design lines in these garments really let skin breathe – essential during class. She's also wearing the new Vegan Turner Bullet shoe, environmentally conscious and durable.
---
Boston Ballet Season Tickets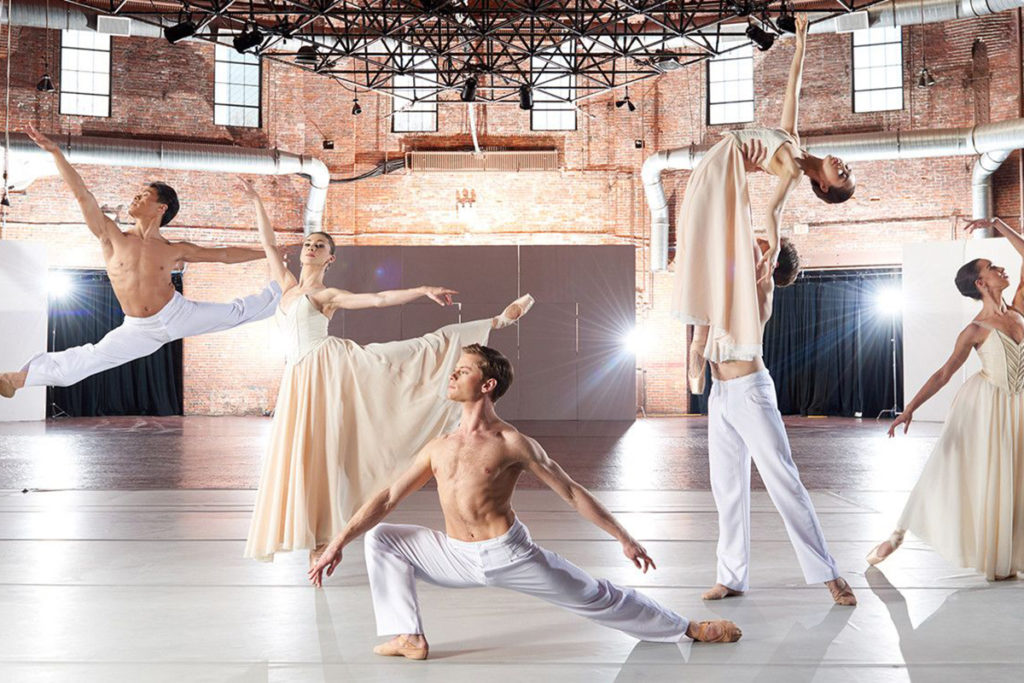 If your dancer loves the ballet, a Season Pass offers them access to multiple performances throughout the season. The world-renowned Boston Ballet offer a range of subscription options, from two ballet combinations upwards, and they also create custom packages depending on what you would like to include. A very special gift!
---
For the Bailarinos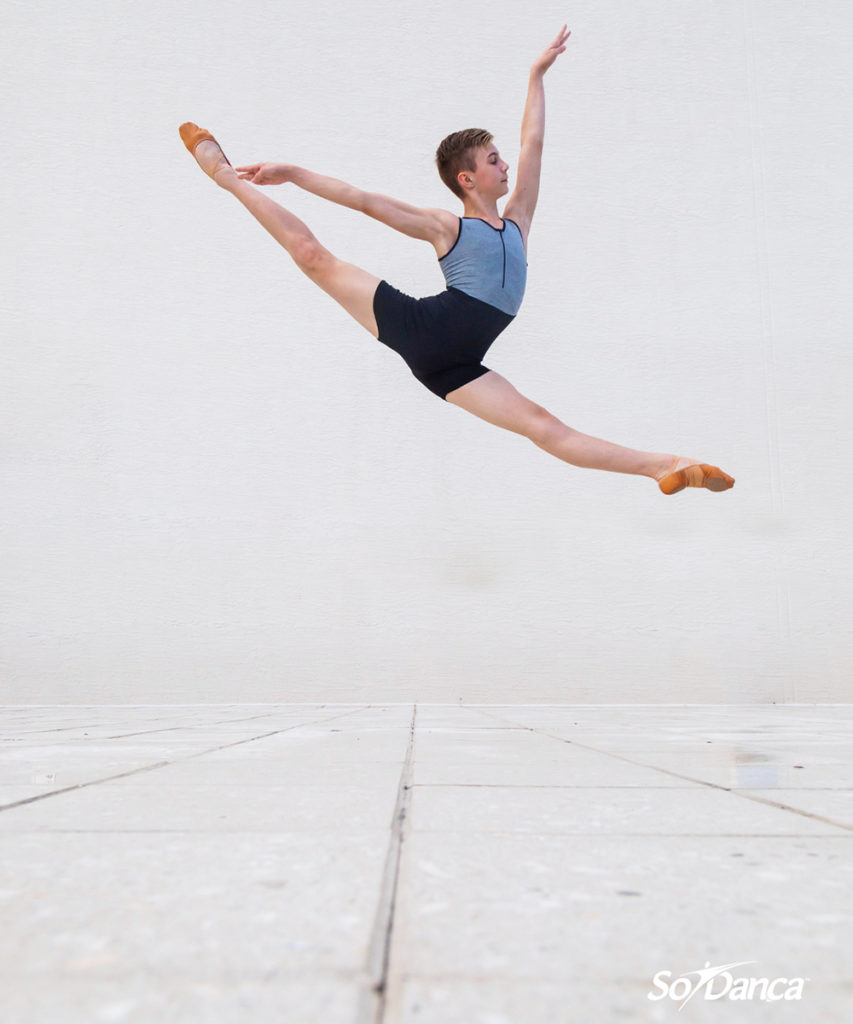 Male dancers will love to receive this stylish Sleeveless Short Unitard with Zipper. Brady, pictured, says "I love my Só Dança unitard because it is super comfortable and very versatile! It provides great lines and I like that I can wear it on stage or in class." He's paired it with Canvas Ballet Shoes – "I am over-the-top excited about Só Dança's new SD122 ballet shoes! My shoes are so comfortable, they fit like a glove. The heel cup gives my foot extra support and enhances the shape of my foot, and I love to turn in them!"
For more Christmas Gift inspiration, visit Só Dança's website to browse their full dancewear range here. Happy shopping!