As Beyoncé's Dance Captain, Kimmie Gee knows what it takes to make it in the ultra competitive dance world. "I wish all dancers knew that even though you may be in the same class, learning the same choreography and sometimes wearing the same thing, your journey will always be different from the dancer next to you. Your success should never be measured by comparing yourself to someone else. What's for you will always be for you. Stay focused and committed to your craft and enjoy the ride."
Whether on stage with Beyoncé or in the studio as a teacher or as the director of Kimmestry Dance Company, Gee knows that to inspire others to dig deep and give more than they think they can, it takes cultivating an atmosphere of support and encouragement that comes from the teacher and the dancers.
Julianne Spratlin danced leading roles with Atlanta Ballet, Joffrey Ballet and San Francisco Ballet, and now as the director of Dance Training Center/San Francisco, she is committed to cultivating a positive atmosphere not just because it improves training as a dancer, but also because, as teachers, we are building up young people to be good humans.
"I wish students understood that everyone feels pressure and deals with competitiveness, against their classmates and especially themselves," Spratlin says. "Talking about that pressure, with teachers, parents, even fellow classmates, can help to relieve their stress so much. Often, students feel like they're the only ones suffering. We encourage our students to share with one another and also try and make ourselves, as faculty, available to chat. You're not alone!"
Karin Ellis-Wentz, the head of Pre-Professional Programs at Joffrey Academy, advises students to "focus on the positive, and keep a healthy dialogue in their own head, as you can be your own worst enemy. Remember your strengths and accomplishments while working on your weaknesses. Learn from other's strengths by watching them and seeing how they do something and how you can apply that to your dancing, instead of feeling bad that they are better at something. Everyone has things to work on."
Rebecca Crawford Harman has built a thriving ballet school that has experienced rocket-like growth in just three short years, partly because of the warm atmosphere students experience. When reflecting on how her own high pressure and ultra competitive training was in the years prior to dancing professionally, Harman intentionally crafted a different type of atmosphere.
"Each opportunity to dance is a gift," says Harman. "When founding The Neighborhood Ballet in Atlanta, GA, I wanted the foundation to be created on gratitude, joy and experiencing the pleasure of moving and dancing."
The atmosphere in the studio matters. Here's what we can do to cultivate that.
"Dance, and especially ballet, can be so competitive!" Spratlin points out. "We really try to foster a positive, inclusive environment. We teach the students to use positive language (We never say 'I can't'!) and to be supportive and encouraging of one another, in both struggle and success."
Ellis-Wentz adds, "I would like to cultivate a professional, respectful, encouraging, welcoming, supportive environment, where students know there are high expectations and we will help guide them to reach their full potential."
"I believe that dancers can train at a high pre-professional level and also find joy and fulfillment in the process," Harman says.
The consensus among directors is that creating a positive atmosphere elevates students technique, artistry and perseverance.
How to handle catty behavior, or meanness? How could students themselves help make these issues better?
"I find that teaching and encouraging empathy is the best medicine for unhealthy behavior!" Spratlin explains. "Once a student understands how it feels to be treated badly themselves, they are much less likely to be repeat offenders. I make it clear that we only want to encourage and support our fellow students, not take them down. Mean behavior will not be tolerated, no matter how talented a student may be."
"The Joffrey Academy expects students to be supportive of one another and work as a team to create a positive atmosphere in the classroom," shares Ellis-Wentz. "Gossip, bullying or any other degrading behavior are not tolerated."
Harman at the Neighborhood Ballet serves many younger and adolescent students struggling through middle school stress. Students make a circle before every show and say in unison a positive mantra, "I am a dancer, I am the light, when I'm on stage I shine so bright."
All of these methods seek to foster a community that builds one another up. It's not about one student being better than another. A rising tide lifts all ships.
How to handle social media and its potential effect on morale in the studio.
"Every dancer you see on a professional stage, on tv, in a higher level, has been where you are at some point in their dancing life, has experienced the same struggles," Spratlin says. "Talk to your parents, your teachers, your classmates, about how you're feeling. Talk to older students at your studio about how they got through their struggles. You'd be amazed how much better it can make you feel to know you have a friend who understands what you're going through!"
Ellis-Wentz adds, "Careful not to compare yourself to Instagram/Facebook photos. Someone can look good in a pose or do a lot of turns, but can they really dance, create a character? Your self-worth is not determined by your rank or what parts you get. Be careful with social media and avoid posting with mean intentions. In some cases, I wish students had known to come speak with us sooner, that we would listen to them and try to help them."
Successful dancers get that way by fostering inclusion.
If a student feels left out or discriminated against, that can be like poison to the atmosphere of a studio. Directors, teachers and the students themselves need to make a conscious commitment to equality in the studio and on stage. That might mean anything from consciously making sure that dancers of color get the same opportunities as white dancers or even rethinking uniform choices. For example, I had a student last year who wore a hijab in class with a modified uniform, and it in no way infringed on her ability to participate fully in the class.
Ellis-Wentz says, "Don't alienate others, be inclusive. Stay focused in classes and keep working. Celebrate one another's successes, comfort one another during difficult times. Stay humble."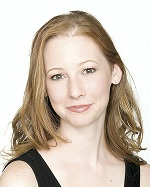 By Emily C. Harrison MS, RD, LD of Dancer Nutrition.
Emily Cook Harrison MS, RD, LD
Emily is a registered dietitian and holds both a bachelor's and master's degree in nutrition from Georgia State University. Her master's thesis research was on elite level ballet dancers and nutrition and she has experience providing nutrition services for weight management, sports nutrition, disordered eating, disease prevention, and food allergies. Emily was a professional dancer for eleven years with the Atlanta Ballet and several other companies. She is a dance educator and the mother of two young children. She now runs the Centre for Dance Nutrition and Healthy Lifestyles. She can be reached at emily@dancernutrition.com
www.dancernutrition.com