Postmodern dance pioneer Karole Armitage has tried something new, but not entirely so. Her work, You Took a Part of Me, encoring at New York Live Arts on October 23-26, will call upon Japanese Noh theater aesthetics, methods, and themes. The work premiered at the Japan Society in April. Although she's never created a work with such specific influence from Noh theater, that inspiration has "always been in the background" for her, she explains. With a cast of four, Armitage's long-time dancer Megumi Eda dances the lead role.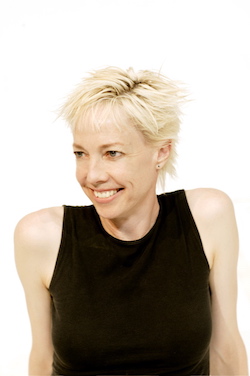 This showing also serves as a way to honor 15 years of Armitage and Eda's working together. Armitage describes meeting Eda in London in 2001, and being immediately drawn to her — her talent, her charisma, her genuine nature. "We just got each other," she states assuredly. As one point of connection, Armitage describes them sharing an affinity for nature and its imagery (having both grown up in natural settings). She shares how she'll change movement phrasework to clarify expression and allow the dancers to look better executing movement — yet, with Eda, it can be a whole other ball game.
"Megumi will just do these things that look wonderful but feel mysterious to me even though I created the movement," Armitage explains. "When I ask her what she was thinking about, I might discover that her imagination is envisioning something diametrically opposed to what I was thinking of, but just wonderful in its own way." In some way, Armitage shares, this is the two artists having "complimentary imaginations." She describes Eda being "single when I met her, then finding a partner and then getting married and then having children," adding, "I've watched her life evolve!" Eda relocated to Berlin last year, so New York-area audiences should note this as an all-too-rare opportunity to see her perform.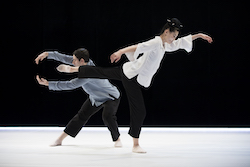 Apart from this working friendship, when it comes to her newest work, Armitage is also thinking about cultural matters; she discusses the difficulty of striking the chord that can make the difference between cultural appropriation and lifting up marginalized voices. "There's a lot of cultural borrowing out there, a lot of reinforcing of cliches," she says. For her, avoiding cultural appropriation can begin with the question of "are you looking at the culture itself, or just what our culture says that culture is?" A helpful approach can be to find inspiration in style and approach but make content one's own. Sometimes doing so can confront one with questions of oppression and historical trauma. Thus, art can create a "dialogue with the past," she believes.
For example, "there's nothing that comes directly from Noh theater" in You Took a Part of Me, Armitage explains. What is related to Noh is a rigorous approach to creation and performance, as well as the idea of following the protagonist's internal mental journey. "The mental journey, and the process that's unleashed through it — that's the story here," Armitage asserts. She loves how the art form was the first one to focus on women's stories, and arguably the most profound one in this approach.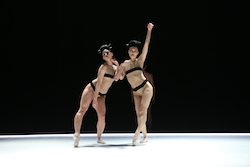 She shares how Noh began as a theatrical portrayal of incidents from The Tale of Genji — "the world's oldest novel", she explains — depicted in movement, theater and music. The tradition grew from there. Noh theater evolved and resonated through Japan's fundamental social and political changes, such as going from an isolated nation to a global player — a history that involved legal restrictions on the art form and being released from those restrictions. Armitage describes how the nature of Noh reflects that of Japanese culture — a "conceptual" one, she believes. "This newest work grew from my profound love for the art form."
For Armitage, the work is "incredibly complex psychologically….calling upon perseverance and learning about yourself," she shares. She also describes how the work will be presented in a "beautiful installation space," adding, "There's an eerie light that almost seems supernatural, and appears to create a fog." She's also quite pleased with the musical score, by composer Reiko Yamada. "It uses one musician to make the most minimal, but most profoundly potent sounds," she says. She characterizes it as a lot "about breath" and "states of mind."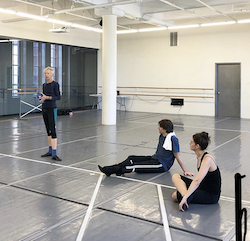 Asked if she thinks she might make a similar work in the future, Armitage quickly says no, she doesn't think she will. "I did what I wanted here with telling a story about a woman's psychological landscape," she says with a bit of a laugh. Yet she'll continue to make work with the rigor and aesthetic of Noh theater "in the background" for her. Thinking on a wider scope on art, she wants to open meaningful questions — something art can be magnificent at. "We don't want to be a culture that represses everything," she asserts. Even with a sense of working by rigor and clarity of aesthetic, she'll continue making work with a spirit that "sometimes you just have to throw caution to the wind," she says with another laugh in her voice.
Armitage Gone! Dance will present You Took a Part of Me at New York Live Arts from October 23-26. For tickets and more information, visit newyorklivearts.org/event/you-took-a-part-of-me.
By Kathryn Boland of Dance Informa.