Nationally syndicated morning talk show Live with Kelly and Ryan is teaming up with Guinness World Records to present a new edition of "Record Breaker Week", from September 9-13. Hosts Kelly Ripa and Ryan Seacrest will be joined by American Ballet Theatre principal dancers Isabella Boylston and James Whiteside, aka "The Cindies", as they attempt to break the record for most ballet dancers en pointe simultaneously on September 10.
Boylston and Whiteside, along with some of the top performers from the New York dance scene and dance enthusiasts from all over the tri-state area, will gather outside of Live's New York City studio for this unique record attempt.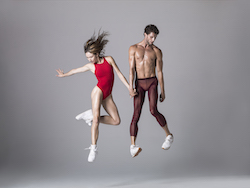 "What a great way to get people interested in ballet!" Whiteside tells Dance Informa. "When I was young, I loved flipping through the Guinness book. To possibly be a part of it now is very exciting for me."
All dancers with expertise en pointe are welcome to participate, and sign-ups can be found here. The attempt will be made between 9-10am during the September 10 broadcast of Live.
This record attempt, and Whiteside's active involvement in it, comes at an appropriate time with the recent controversy over another talk show host's comments on young boys dancing. Good Morning America's Lara Spencer is being criticized after mocking Prince George for taking ballet class. While Spencer has apologized on her social media, many members of the dance community have spoken out about her comments and for the benefits of a dance and arts education for all kids – girls and boys.
Like many male dance artists, Whiteside posted a "PSA about dance for parents" on his Instagram page and said, "I remember my first week of dance classes, and it was the first time I felt at home in an activity."
Regarding being a male dancer participating in this pointe world record, Whiteside shares, "I think it's really fabulous that I'm a cis-man (hopefully) beating a record while being en pointe, which is traditionally done by female ballerinas. I want to expose the large audience of the Live with Kelly and Ryan show to how much fun ballet can be. I want kids to get involved and ask their parents about ballet. I want to reach a wide, expansive audience. Ballet for the masses!"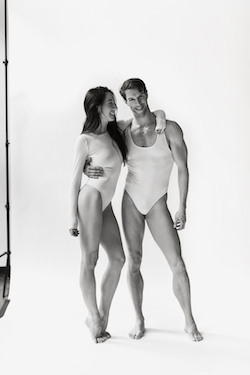 All participants must wear appropriate attire, including pointe shoes, and must remain en pointe for a minimum of one minute during the official Guinness World Records title attempt.
"If you aren't able to participate in the record-breaking challenge in NYC, please post a photo or video of yourself en pointe on the 10th of September at the appointed time and with the hashtag #CindiesEnPointe," Whiteside says. "It won't be counted in the official Guinness book tally, but the Cindies will count it!"
He adds, "This is the only way you should be spending your Tuesday morning. I predict the feeling of community will be heartwarming and the love for ballet will shine through American TV screens."
For more information, go to kellyandryan.com. To sign up to participate on September 10, click here.
By Laura Di Orio of Dance Informa.