For many, dance is a passion, profession, even a way of life. It is something we may even "eat, sleep and breathe". It is no surprise that dance has many health benefits; it can reduce stress, improve flexibility, enhance coordination and, yes, even make us smarter. What many people do not know is that there is a niche form of psychotherapy that uses movement, the core component of dance, to heal and integrate the mind, body and soul. Dance/movement therapy or, in some parts of the world, dance movement psychotherapy, has been around since the early part of the second half of the last century. So, if it has been around for over 50 years, why is so little known about this beneficial alternative to talk therapy? 
What is dance/movement therapy?
According to the American Dance Therapy Association, "Dance/movement therapy is the psychotherapeutic use of movement to promote emotional, social, cognitive and physical integration of the individual." It is a creative arts therapy that uses movement and often times verbal processing to observe, assess and intervene in a person's overall health. It is facilitated by a master's level clinician with a specific degree in dance/movement therapy. Dance/movement therapy uses body language and non-verbal communication, an innate primitive quality inherent to every living thing, to validate and support an individual's existence and to facilitate change and growth. Dr. Albert Mehrabian, author of Silent Messages, conducted several studies on nonverbal communication. He concluded that seven percent of any message is conveyed through words, 38 percent through certain vocal elements and 55 percent through nonverbal elements (facial expressions, gestures, posture, etc). If you consider that over half of what we "say" is nonverbal, wouldn't it make sense to work with a mental health professional who can address that?
Dance vs. dance therapy: What is the difference?
Dance is a performance art form usually consisting of stylized or choreographed sequences of movement. It is about expression, aesthetics, and often physicality and skill. Dance/movement therapy is first and foremost a form of psychotherapy, facilitated by a master's level clinician that uses, movement, a component of dance, to assist with emotional and behavioral challenges. In dance/movement therapy, the "dance" comes from the individual, not the therapist, as an organic expression of the self. One of the therapist's responsibilities is to support and validate that individual's existence through witnessing and even mirroring movements that arise in the therapeutic relationship. 
You do not have to be a dancer or have any dance skill to participate or benefit from dance/movement therapy.
Does it require any experience or skill in dance?
Dance/movement therapy uses body language and non-verbal communication, an innate primitive quality inherent to every living thing, to validate and support an individual's existence and to facilitate change and growth. 
Martha Graham said, "Movement never lies. It is a barometer telling the state of the soul's weather to all who can read it." 
The only requirements for dance/movement therapy are a heartbeat, breath and a willingness to explore the self. 
What does a session look like?
Dance/movement therapy sessions can look much like a talk therapy session and vary greatly depending on the individual. It is often up to the patient how large the movement is or how indulgent it may be. It can incorporate breathing exercises, meditation, mindfulness, stretching and, yes, dance, in addition to verbal processing. It can be done individually, as a couple, or even in a group. Sessions take place in hospitals, nursing homes, day centers, schools, studios, homes and offices around the world. It is a holistic body-based therapy that can be done standing up, sitting down or even from a person's bedside. 
Sara struggled on a daily basis with crippling anxiety, causing digestive issues, dizziness and panic attacks. Upon entering the therapy session, Sara mentioned that today was a particularly difficult day and her anxiety was a 9 out of 10. This therapist invited Sara to identify where in her body she was feeling her anxiety. As she put her hand to her stomach, this therapist invited her to identify the rhythm and intensity of the anxiety. Sara began to vigorously rub her stomach in small intense circles. This therapist encouraged Sara to move the rhythm to different parts of her body while focusing on her breath. Sara's movement began to morph into a gentle massaging motion down her arms. Her shoulders relaxed as she let out a sigh of relief. 
What are the benefits of dance/movement therapy?
Dance/movement therapy can benefit people of all ages, abilities and life circumstances because it supports the individual on a body level where they are in that specific moment in time. Dance/movement therapy has a broad range of health benefits clinically effective at improving body image, self-esteem, focus, attention, communication skills and self-awareness. It has been shown to reduce stress, fears and anxieties, as well as lessen feelings of isolation, body tension, chronic pain and depression. In addition, it can enhance the functioning of the body's circulatory and respiratory systems. It has been used with individuals dealing with, but not limited to, Alzheimer's disease, Autism, ADHD, cancer, chronic pain, depression, dementia, mental illness, mood and anxiety disorders, movement disorders, sensory processing disorders, trauma, and even violence prevention. Dance/movement therapy allows an individual to explore identity on a cellular level, it enables a person to sit in something that may be less than comfortable, and facilitates expression for what is often too deep for words.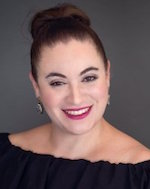 By Erica Hornthal, Dance/Movement Therapist, Chicago Dance Therapy.
Erica Hornthal is a licensed professional clinical counselor and board certified dance/movement therapist based in Chicago, IL. She received her MA in Dance/Movement Therapy and Counseling from Columbia College Chicago and her BS in Psychology from the University of Illinois Champaign-Urbana. Erica is the founder and CEO of Chicago Dance Therapy, the premier dance therapy and counseling practice in Chicago, IL. As a body-centered psychotherapist, Erica assists clients of all ages and abilities in harnessing the power of the mind-body connection to create greater awareness and understanding of emotional and mental health. For more, visit www.chicagodancetherapy.com.