These five foods have the nutrition chops to actually earn the title "superfoods". There's substantial research to back up health claims, they're tried and true staples of today's ultra endurance athletes, and they've been used safely for millennia in cultures all around the globe. Plus, they're easy to incorporate in a busy lifestyle and don't have to be expensive.    
#1. Tart cherry juice
Tart cherry juice, cherry powder and beet juice have been the darlings of the sports nutrition world in recent years because antioxidants and naturally occurring nitrates (not the same nitrates as are in processed meats) increase blood flow, improve performance and aid in recovery. Compounds found in tart cherries, such as anthocyandins and cyandin, help decrease soreness and pain for dancers who work long days in the studio or theater and who cross train in other activities6,7,8.   
One significant way they noticeably improve how athletes feel and perceive effort is because they lower inflammation. Studies show that they lower C-reactive protein, one of the measurable biomarkers of inflammation6,7. Mix cherry or beet juice in smoothies or drink as a shot pre- or post-exercise. 
#2. Mushrooms
Mushrooms have long been prized for their cancer and inflammation fighting properties, as well as their ability to support and heal the neurological system in traditional Chinese medicine10,11. It's the performance enhancing effects of extracts made from certain mushrooms like chaga (inonotus obliquus) and cordecepts (ophiocordycepts sinensis), however, that have boosted mushrooms into the mainstream world of amateur and professional athletes. One hundred grams of dual extract Siberian chaga has more antioxidants than the same amount of acai berry, cocoa powder, blueberries and spinach combined10.
Chaga and cordecepts are immune system adaptogens, which means they help the immune system adapt to the ever changing needs of the body and stressors in the environment. Cordycepts are known for boosting energy, decreasing fatigue and aiding the cardiovascular system in delivering oxygen to working cells10,11. Don't worry, you don't have to eat pounds of mushrooms to get these benefits. Mushroom extracts and powders are now available in easy-to-use forms. They even come in mushroom coffees and hot cocoa these days12. 
#3. Moringa 
Moringa is a plant that has been used as a medicinal herb for centuries in many cultures and is widely cultivated in northwest India, Africa, parts of Asia, South America and the Caribbean. All parts of the plant are medicinal, but the dried leaves are the most often used part and work well in a tea or blended drink. Moringa comes from the brassica or cruciferous family of plants, which includes other nutritional heavyweights like broccoli, kale and Brussels sprouts. Like its leafy cousins, moringa contains many nutrients such as vitamin C, potassium, calcium and iron1,2. It's the high concentration of antioxidants such as beta-carotene, other carotenoids, flavonoids and polyphenols, however, that have really begun to interest researchers because of their potential to fight cancer, inflammation and oxidative damage to tissues1,2.    
This plant can be beneficial in providing key nutrients that can improve exercise performance, but its potential in boosting recovery and minimizing soreness from a heavy rehearsal or show week is exciting.  
#4. Turmeric
Turmeric is a brightly colored orange root commonly used in cuisine ranging from India to Asia and may be one of the complex factors why there are lower cancer rates in India compared to the United States. Turmeric has been shown to decrease inflammation and combat oxidative stress, most likely because its active component is a polyphonic compound called curcumin13. Oxidative stressors could be things like environmental pollution, chemicals, mental and physical stress. Turmeric can be made into a tea or added to spicy dishes with black pepper, which will increase its ability to be absorbed and utilized by the body.  
#5. Hemp, Chia and Flax seeds
These seeds contain protein and healthy fats that reduce inflammation instead of causing inflammation like the protein and fats from red meat, for example. But it's these good types of heart-healthy, omega-3 fatty acids in these seeds that are critical for protecting the cardiovascular system, partly because they become building blocks of cells in the vascular walls that are more flexible and less rigid, thus promoting increased blood flow while additionally reducing risk for artery clogging plaques3,4. Diets rich in alpha-linolenic acids from seeds (a type of omega-3) have been shown to help protect the brain and nervous system from memory loss, cognitive decline and Alzheimer's disease4. These super seeds can also be another tool in your stress fracture prevention toolbox because just one tablespoon of chia seeds has about nine percent of your daily needs of calcium and 17 percent of your phosphorus; both are components of strong bones. Dietary fat isn't some terrible thing that must always be avoided. Plant-based fats are important building blocks of new tissue as the body repairs from exercise and normal wear and tear. Seeds can be great sources of healthy fats that provide energy, phosopholipids, and compounds for building neurotransmitters, all while keeping dancers mentally sharp9. Seeds can be made into plant-based milks or added to energy rolls or baked goods.
Enjoy!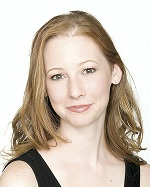 By Emily C. Harrison MS, RD, LD of Nutrition for Great Performances.
Emily Cook Harrison MS, RD, LD 
Emily is a registered dietitian and holds both a bachelor's and master's degree in nutrition from Georgia State University, USA. Her master's thesis research was on elite level ballet dancers and nutrition and she has experience providing nutrition services for weight management, sports nutrition, disordered eating, disease prevention, and food allergies. Emily was a professional dancer for eleven years with the Atlanta Ballet and several other companies. She is a dance educator and the mother of two young children. She now runs the Centre for Dance Nutrition and Healthy Lifestyles. She can be reached at emily@dancernutrition.com
www.dancernutrition.com
Sources:
Razis A, Ibrahim AD, Kntayya SB. Health Benefits of Moringa Oleifera. Asian Pac J of Canc Prev. Art 6, Vol 15, Issue 20.  2014
Fahey JW. Moringa oleifera: A Review of the Medical Evidence for Its Nutritional, Therapeutic, and Prophylactic Properties. www.tfljournal.org/article.php/20051201124931586.
Krauses Food, Nutrition, & Diet Therapy 11th ed. Mahan Escott-Stump. 2004
Barnard ND. Power Foods for the Brain. Hachette Book Group. 2013
Sherzai A, Sherzai D. The Alzheimer's Solution. HarperOne. 2017
Kuehl KS, Perrier ET, Ellior DL, Chesnutt JC. Efficacy of tart cherry juice in reducing muscle pain during running: a randomized controlled trial. J Int Soc Sports Nutr. 2010; 7: 17.
Schumacher HR, Pullman-Mooar S, Gupta SR, Dinnella JE, Kim R, McHugh MP. Randomized double-blind crossover study of the efficacy of a tart cherry juice blend in treatment of osteoarthritis of the knee. Osteoarthritis Cartilage.2013 Aug;21(8):1035-41. doi: 10.1016/j.joca.2013.05.009. Epub 2013 May 31.
Levers K, Dalton R, Galvan E, O'Conner A, Goodenough C, Simbo S, Mertens-Talcott SU, Rasmussen C, Greenwood M, Riechman S, Crouse S, Kreider RB. Effects of Powered Montmorency tart cherry supplementation on acute endurance exercise performance in aerobically trained individuals. J Int Soc Sports Nutr. 2016 May 26;13:22. doi: 10.1186/s12970-016-0133-z. eCollection 2016.
Chang CY, Ke DS, Chen JY. Essential fatty acids and human brain. Acta Neurol Taiwan. 2009 Dec;18(4):231-41.
Isokauppila Tero. Healing Mushrooms. Avery/ Penguin Random House NY. 2017.
Nakamura K, Shinozuka K, Yoshikawa N. Anticancer and antimetastatic effects of cordycepin, an active component of Cordyceps sinensis. J Pharmacol Sci. 2015 Jan;127(1):53-6.
Four Sigmatic us.foursigmatic.com.
Hewlings SJ, Kalman DS. Curcumin: A Review of Its' Effects on Human Health. Foods. 2017 Oct 22;6(10).