Contemporary and street dance have developed a great presence in the dance world and the competitive scene. The movement of both of these styles offers a sort of freedom to dancers that tends to draw audiences in but also fuels a passion in the dancers involved. Choreographing in these styles of dance has also gained popularity and demand over time. The competition circuit is flooded with contemporary entries, as well as street dance from various studios hoping to win with their numbers. But what happens when those numbers get lost in translation or don't exceed the caliber expected? Ryan Jenkins, founder of iD-Dance, has created a support system and new way of learning that has revolutionized teachers and students' lives alike in the UK. Jenkins tells Dance Informa why the idea to develop a contemporary and street dance syllabus was of great importance.
"I've had various opportunities such as performing on SYTYCD and with Matthew Bourne's company, as well as working on Dance Moms," Jenkins shares. "What I found is that there was a lack of training from the teacher's side, specifically in regards to contemporary."
With this in mind, Jenkins set out to create a program that would not only train but nurture students while learning the vital points associated with each art form. As a student involved in the iD-Dance program, there are uniforms, rules, a grading system and audition processes similar to what one would experience in a normal school setting. 
Jenkins also notes that iD-Dance serves as a teacher training program. Within this program, teachers are equipped with the tools that will foster their professional development and will help them develop the best students they can as well. Teachers involved in the program have the chance to learn how to better themselves in the criteria available through iD-Dance.
Jenkins developed a syllabus for contemporary and street dance that would serve as a guide not only for teachers and choreographers but also one that would enrich the students involved. "I wanted to work out what teachers needed but also what the students needed," he says. "Styles like Martha Graham, Cunningham and aspects of floorwork are all important in contemporary. I also developed the 'Jenkins Technique', which is a more progressive mixture of styles."
In addition to the growing popularity of contemporary, opportunities such as performing for Chris Brown or One Direction are jobs that performers may only dream of and can be more achievable through training with an organization like iD-Dance. And because commercial dancing, including performing in music videos, is in great demand, having a street dance syllabus was also on Jenkins' roster.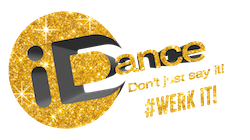 "With street dance, I found that there was a lack of understanding of the diversity in style," Jenkins explains. "That can ultimately limit what can be done with dancers. With iD-Dance, there is a skill set to be learned in each genre, including 'tutting', 'waacking', and 'b-boy'."
iD-Dance makes learning these different techniques possible by providing a home tutorial package that is sent to teachers before their training course, which consists of two intensive days of learning. The package provided is full of vital history and background of each style within street dance, along with eight hours of footage and breakdowns, all at the teacher's disposal. According to Jenkins, this is a bulletproof and foolproof system that has been greatly successful.
"The street dance syllabus took four years to put into progress, and it's been worth it," says Jenkins.
As a fellow performer, teacher and choreographer, Jenkins has also focused his sights on preparing kids for the real world experiences of a professional dancer. With a combination of basic etiquette in class, Q&A sessions and student-led classes, iD-Dance makes way for those aspiring to become teachers or choreographers in the future.
Jenkins explains, "We're teaching the kids social skills. We teach them how to conduct themselves in an audition process and how to talk to an examiner as if they were talking to a choreographer. Most importantly, we teach students how to make dancing clever and how to feel brilliant doing it."
From a teacher's perspective, iD-Dance offers guidance on how to run classes, as well as deal with children. Surrounded by a team of teachers and world-renowned choreographers, iD-Dance creates a family environment that continues to strengthen studios, along with the teachers and students involved. Winning more competitions, having a better understanding of the genre and learning how to emote are just a few of the benefits of joining the iD-Dance family.
For U.S. teachers, Jenkins encourages, "Join the course. It will change your life. iD-Dance is passionate about advertising our teachers. It affords you the opportunity to be successful and happy. It's about sharing the love of dance and not just keeping it to yourself."
Although it launched two years ago, this cutting edge program now manages 200 studios in the UK, Ireland, Denmark and will be launching soon in South Korea and Hong Kong. Jenkins mentions that there is a need for iD-Dance in the U.S. and Canada, and hopes to visit various schools in those regions as well. Evolving from student to performer and finally to choreographer, Jenkins shares the lasting impact that iD-Dance has had on him and the studios involved.
"From performing in Wicked in London and shooting commercials for Red Bull to choreographing on Dance Moms, I've lived the dream," Jenkins says. "Now that I'm teaching and choreographing, it has revolutionized my life. You can't put a price on that."
For more information on Ryan Jenkins and iD-Dance, visit www.id-dance.co.uk.
By Monique George of Dance Informa.