As a busy mom of two dancers myself, I recognize that the lunch struggle is real. As a dietitian who works with some of the best in the business, I know that packing a good lunch and quick snacks will have a significant impact on performance and cognitive function. So here are some quick, easy and cheap ideas of what to pack for mid-day meals and snacks. Portions and amounts will vary widely based on age, energy and growth needs.  
Chickpeas: cheap, easy and packed with iron, zinc and a full serving of protein.
Mash up pre-cooked chickpeas, lemon juice, parsley, chopped celery and artichoke hearts or maybe some dill pickle relish in a small container; then add salt and pepper to taste. Serve in a half avocado "bowl" at lunch with carrot sticks and spicy corn chips. To prevent avocado browning, sprinkle with lemon juice and leave the pit in until ready to eat. Then, remove the pit and you have a bowl rich in heart healthy polyunsaturated fats, vitamin E and fiber. The mashed chickpea mix works well on a sandwich, too. Chickpeas can be quickly tossed on top a salad fresh or dried, they can be served in a pre-made curry sauce with rice, or they can be mashed into little savory cakes. 
Wraps:  Tons of wrap flavors and the perfect place to hide a truck full of vegetables.
Start with a good bean spread like a flavored hummus, then a thin layer of quinoa, then pile on the greens, sliced avocado, sliced sweet peppers, chopped cucumbers, or whatever vegetables make you happy. Grilled vegetables work well if you have leftovers from dinner the night before. Save the dressing for right before you eat it (optional). Not all wraps have to be tortillas. Rice paper wraps work great to roll up tons of veggies in a basil roll or spring roll-type snack served with a high protein peanut sauce. 
Thermos magic.
Overnight oats for lunch: 1/3 cup rolled oats, blueberries (fresh or frozen), pumpkin seeds (any seeds or nuts of your choice), hemp hearts, and 6-8 ounces coconut or soy yogurt. Mix and go. Bring sliced apples, carrots, almonds and sweet peppers to snack on before or after.
Another cold dish to toss in the thermos in the morning is quinoa that you spent 15 minutes cooking the night before. Top with lemon juice, a drizzle of olive oil, pumpkin seeds, dried cranberries and maybe even toss in some frozen pineapple. By the time lunch comes around, the frozen pineapple will have thawed and the juices will add a nice sweetness. Go the extra mile by adding ½ cup of black beans to that dish for a little extra protein and iron.   
Cold noodles and veggies work well in the thermos, too, or even some extra smoothie from breakfast. 
The thermos is a perfect place for warm minestrone, black bean or Italian white bean soups. Serve with rice, a whole grain roll or toast, and a fruit or veggie side.    
Beans and rice from dinner the night before can be an easy thermos lunch paired with tortillas, avocado and sliced sweet peppers. 
Veggie burgers have come a long way.
Have access to a microwave or toaster oven? There are dozens of hearty veggie burgers and "chicken" patties on the market today. These allow you to get all the protein you need in a delicious convenient package that works as a sandwich or as a topper for a salad. For those wanting something more energy-dense on their veggie burgers to make it more filling, add Veganaise brand spread, avocado and slices of delicious creamy cashew cheese. 
Smart investments mean big rewards in health.
Invest in a good short thermos that is approximately 12 ounces (354 ml). A shorter, wide mouth thermos can hold a diverse array of different hot or cold meals or a smoothie or a chia seed pudding.    

Invest in small, environmentally friendly, reusable containers, which make portion sizing easy. Bento boxes are popular.

Invest in the most high quality organic grain bread your budget allows. Organic grains are not grown with pesticides or herbicides like glyphosate and are less likely to contain preservatives or dough conditioners.   

Invest the time to have basics ready for busy mornings. Pre-cook beans and store in small containers, pre-wash lettuce and other greens or buy pre-washed, and make a big pot of the grain of the week like rice, for example, that can be used in several recipes or tossed in a soup. 

Invest in high quality, pre-made boxed soups and beans in shelf-stable tetra-boxes if time is an issue. It's more expensive than making them yourself, but for some that might be worth it. Pacific Foods brand, Dr. McDougall's Right Foods brand and Engine 2 brand are all good sources. 
Many of the ideas above are highlighted from the Nutrition for Great Performances Resource Book and Real Dancers Eat DVD.
By Emily C. Harrison MS, RD, LD Nutrition for Great Performances.
Emily Harrison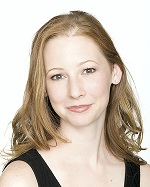 Emily Cook Harrison MS, RD, LD 
Emily is a registered dietitian and holds both a bachelor's and master's degree in nutrition from Georgia State University. Her master's thesis research was on elite level ballet dancers and nutrition and she has experience providing nutrition services for weight management, sports nutrition, disordered eating, disease prevention, and food allergies. Emily was a professional dancer for eleven years with the Atlanta Ballet and several other companies. She is a dance educator and the mother of two young children. She now runs the Centre for Dance Nutrition and Healthy Lifestyles. She can be reached at emily@dancernutrition.com
www.dancernutrition.com