In March, major dance manufacturer Bloch introduced its newest and "the ultimate" contemporary dance shoe, Neoform. After years' worth of research and testing, the Neoform was produced, offering an innovative neoprene design that forms to the foot, creating a sleek, clean line.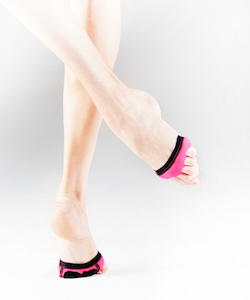 According to Marketing Director Alexandra Shears, the Bloch design team first began incorporating stretch materials into dance and fitness products a few years ago. Over an 18-month period, multiple materials were tested with this specific product in mind. The design team worked to continually revise the shoes until it performed and fitted perfectly.
While the shoe is completely one of a kind, it does allude to Bloch's rich history. For a long time, shoe designers have been producing products that seek to protect the ball of the foot. In the late 1990s, Bloch revolutionized contemporary dance by creating the Foot Thong. This then evolved further, and the Foot Thong II and III were developed.
From there, an evolution of contemporary shoes continued to be tested in the pursuit of finding the perfect fit with total coverage to both protect the dancer's foot and provide comfort and control.
All levels of dancers, from students to professionals, have helped test the design team's products. Various prototypes were tried before this final version was created.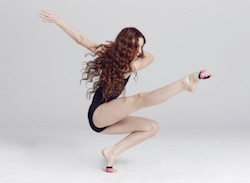 So what sets Neoform apart? Unlike alternative products, Neoform completely covers the ball of the foot; giving unrivaled protection and perfect control between the foot, shoe and dance floor.
The unique elasticized binding wraps securely around the metatarsals, allowing freedom of movement with a secure fit. The cutting edge five-hole design helps the dancer with balance and control across all forms of lyrical, modern or jazz styles. Cushioned with a memory foam lining, Neoform provides complete shock absorption.
The Neoform, priced at $19.95, is now available at www.blochworld.com in flesh and hot pink colors.