High school (and life in general!) is full of decision-making. What do you have for breakfast? Do you audition for the lead in the school play? Do you get up the courage to ask that cutie in your English class to the junior prom? But perhaps one of the most important questions of all: where do you go to college after you graduate?
Especially for dancers and performing artists, whose college requirements are more specific than the average student, having some guidance during this pivotal time in your life could be very beneficial…and comforting. So here's where Starbound Talent and Consulting (SBTAC) can help.
SBTAC, founded by New York City-based dancer and educator Irene Kent in February 2015, offers one-on-one mentoring for high school students ages 14-18 who are searching for the college with the performing arts program that is best suited for them. Kent believes it is especially important in the first place for dancers to pursue a degree in higher education, as a performing career is not forever, and having an education to fall back on will make the transition from the stage much less stressful later on in life.
"Dancers in and of themselves are continuously learning, experimenting and finding new ways to express themselves," says Kent, who holds a BA in Dance Performance from Point Park University and a Masters in Media Communication Psychology from Touro University Worldwide. "An education in addition to dance training helps to not only make for better dancers, performers and activists but also helps them to combine their passion in another medium in order to continually express themselves, to become financially independent and secure, and to contribute to society for the betterment of mankind."
Kent points out that the number of dancers who currently do go on to have financially, self-sustaining careers is rather small, and that in today's market it is vital to be flexible and learn other skills. With SBTAC, students are offered the guidance they need to make the future less daunting.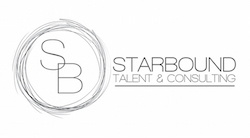 "The information is so overwhelming today, and most guidance counselors who have never worked in the industry are not aware of what it really takes and what kind of program will be the most effective in obtaining one's performing goals and aspirations," Kent explains. "Almost every school now has a degree in dance or musical theater. The question is which one is going to help students work in the industry once they are done? I have heard from several high school performing arts teachers that such a mentorship program that I am offering is so greatly needed today!"
SBTAC's mentors are professionals in the field – dance specialists such as Benjamin Bowman, who performed for Kansas City Ballet and Twyla Tharp; and musical theater specialists, including Angela Garrison, who performed on Broadway in The Who's Tommy, for example. These mentors will lend valuable feedback and information to students – what it takes to make it in the industry, vocal selection for auditions, tips for putting together a dance reel, and emotional support and encouragement.
"I consider the artist's goals, their talent, grades, personality, extracurricular activities, family support, finances and the environment they feel most comfortable learning in," Garrison explains about working one-on-one with a student through SBTAC. "For example, will the student thrive in a university setting, or is this dancer most confident in a small studio classroom, like a college? Having guidance in the beginning by professionals will help students later on. One thing to remember is that unless you are involved in the industry today, you have no idea how to really navigate it."
With SBTAC's services, students can choose between a one-time mentoring session (priced at $85), or a series of five mentoring sessions (priced at $657.50). During these sessions, students and their mentor will identify the individual's interests, establish clear expectations and make good school matches, prepare the applications, review the applications or audition materials, and finalize the applications for submission.
SBTAC can work with students outside of NYC as well, and Kent hopes to grow her company into a national program that will reach thousands of young adults. "We will supply personalized assistance via FaceTime, Skype or other social media applications in helping you create a list of schools that meet your criteria, as well as help compile all necessary products needed for your application process, all from the safety and security of your home," she assures.
Although SBTAC is still young, Kent says she has already had several success stories. "I am currently working with a student who has received a $20,000 scholarship from Long Island University," she shares. "I have encouraged her to focus on early education with a minor in dance, which she can then parlay into early childhood development later on when she is ready to make the transition. Unfortunately, we can't all dance forever!"
For more information on SBTAC and to purchase a mentoring package (or give one as a gift), visit www.starboundtalentandconsulting.com.
By Laura Di Orio of Dance Informa.