Dance Informa spoke to some of the industry's top dancers about their wish list for the coming New Year. With New Year's resolutions at top of mind, what's your vision for 2016? What do you need to make it a reality? Here, Capezio Athletes share 16 must-haves for 2016.
#1. An attitude of gratitude.
Our attitude affects everything we do. If we have a positive attitude and choose to always be thankful for even the smallest blessings in our lives, then we can be happy in all circumstances.
"A must-have for 2016 is a positive outlook on everything that is thrown your way," says professional tap dancer Peter Sabasino. "Look at every situation as a learning experience and stepping stone toward becoming a better you. Even the not-so-good situations…step back, re-evaluate it, and see how you can use it for the positive."
Alison Stroming, of Dance Theatre of Harlem, agrees, reflecting on 2015 with, "My must-have for 2016 would be to keep pushing myself and maintaining a positive mindset. This past year was very rewarding, and I only strive to push myself every day to success. I know it's only up to me to reach my goals, and with hard work, anyone can achieve theirs."
#2. A dance journal.
Young dance star Tate McRae aims to keep a journal in 2016, saying, "I want a dance journal to write corrections, combos and goals."
Likewise, So You Think You Can Dance contestant and professional tap dancer Curtis Holland adds, "I'd like a creative journal, small enough to always have in my dance bag whenever ideas come up!"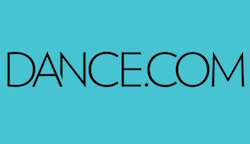 #3. Tate McRae also recommends a Dance.com account.
If you're not on Dance.com yet, you need to be! Dance.com is a social network specifically designed for dancers of all ages, styles and levels. Dance.com is the place to connect with people who share your love of dance. 
#4. A Dance Informa subscription.
Dance Informa is the industry's leading online dance magazine with the latest dance news, events, auditions, interviews and advice columns. It's a must for all dancers, dance teachers and studio owners. And it's free!
#5. Quality, good condition dance shoes.
Your shoes are an important tool for your craft. Peter Sabasino shares, "The first thing on the list is Capezio K360s. My K360s are a part of me, and I never leave home without them because you never know when you'll need to whip out your shoes and tap!"
And Barton Cowperthwaite, star of the new Center Stage movie, says his essential item for the new year are his Men's Leather Romeo ballet slippers.
#6. Fresh, inspiring dancewear.
If you look good, then you feel good, too! Adrienne Canterna of Bad Boys of Ballet can't wait to get her hands on Capezio's new Windswept Love Skirt. "It's so romantic and a must-have in rehearsals for ballets like Romeo and Juliet," she says.
McRae really wants to add a new Capezio Bradon Collection leotard, warm-ups and Garbage Bag Pants to her look for the new year. And Daniela Filippone, also of Bad Boys of Ballet, says that her must-have for 2016 is her Capezio Call Back Skirt. "I wear it to auditions all the time!" she says.
#7. Prix de Lausanne gold medal winner Harrison Lee aims to build his core strength in 2016. "A must-have is good core strength to help prevent injuries, increase stability and strength, and improve performance," he advises.
#8. Lee also wants a Capezio H20 infuse water bottle for his dance bag.
We all know we need to drink at least eight glasses of water a day, particularly as we perspire in class and performance. But plain water can be a little boring. Add nutrients and flavor to your water with the new infuse bottle. Just fill the infuser with berries, citrus and/or fresh mint!
#9. A new dance bag.
Dance bags can get a little pungent; we're not going to lie. And with travel, they can begin to get worn. Get yourself a new bag with multiple compartments to keep all your dance gear organized and easily accessible. The new Dance in the Pocket Tote is not only fashionable and feminine, but oh so practical with so many pockets! Check it out at Capezio.com.
#10. More ZZZs.
Dancing is exhausting and wearing on your body. To keep your mind alert and your body at its best, make a resolution to get those important eight hours of sleep a night. McRae has sleep at the top of her list for 2016. As a growing young dancer, this is particularly important! Put it on your list as well, and enjoy the benefits.
#11. Boldness.
Be bold with your choices, and speak up when you need to. Only you can make your life what you want it to be. "My mantra for 2016 is 'be bold'," says Canterna.
#12. A healthy diet.
"I love my green spinach smoothie every morning," says McRae, and Lee suggests adding daily vitamins to your diet in 2016. After all, your body is your instrument!
#13. Good friends.
"An essential in 2016 is good people," shares Sabasino. "It's a necessity for me to surround myself with individuals who are just as positive as me and goal-oriented as me. If I surround myself with people who have the same passion and drive for things in life as me, it keeps me hungry and always reaching for new heights."
#14. An open mind.
"In 2016, I aim to keep an open mind," says Cowperthwaite. "I'm going to branch out and try new things. Outside experiences always benefit the version of you who you bring back into the studio."
#15. Dreams and goals.
"In 2016, I endeavor to keep my dreams alive," shares Filippone. "It's cheesy to say, but after dancing for so many years, you can get caught up in present rejections and lose sight of the dreams you originally had. In 2016, I am going to try to remember to keep chasing my dreams and focus on the big picture."
#16. Inspiring music.
McRae likes "a good playlist to warm up to and do all my physio exercises to". As dancers, we love music. Create a new playlist that inspires you.
By Deborah Searle of Dance Informa.
Photo (top): BalletNext in Capezio's new active range. Photo courtesy of Capezio.